NOMINATIONS are drawing to a close for the 2019 North Australia Beef Research Council Medals, which recognise the achievements of stakeholders who have made a significant contribution to the northern Australia beef industry in the fields of production, research and development, and communication or extension.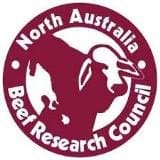 The four NABRC Medals, awarded every three years, are offered to producers, scientists/researchers, communication or extension specialists, and young achievers who have excelled in their field.
To be eligible, nominees must have either resided or spent a substantial period of time in northern Australia while making their contribution to the beef industry. Nominations close on July 1, meaning stakeholders have a little over a week to submit candidates, using this form.
NABRC Secretariat administrator Janine King said NABRC was a truly participative group that aimed to ensure innovation and learning in the northern beef industry that was relevant to the end-users.
"This is the sixth round of NABRC Medals, which not only highlight the achievements of individuals but also acknowledge the role of the NABRC and its Regional Beef Research Committees," Ms King said.
A panel of judges covering all medal categories will decide the worthy recipients, with winners notified on August 1. The Medals and a Certificate of Excellence will be presented to the awardees at a dinner in Brisbane on August 20, as part of the triennial Northern Beef Research Update Conference.
The Producer Medal is open to all northern Australia producers, with no requirement to be associated with a Regional Beef Research Committee.
Nominees in this category need to demonstrate their commitment to the industry through active participation in Research and Development activities including promotion, leadership and implementation.
Ms King said the Scientist/Researcher Medal was designed to recognise individuals who had produced research that had significantly benefitted the northern beef industry.
"We're looking for people with a solid scientific reputation and a desire to ensure their research results are applied in the most efficient and beneficial way."
The Communicator/Extension Medal is open to those working for government or the private sector and providing a positive impact on farm practice, producer education or community awareness.
"Nominees need to show that they have developed or applied innovative tools or communication methods to share information with the industry," Ms King said.
The Young Achiever Medal will acknowledge the contribution to R&D or Extension by a person under-35 years of age.
"In this category we are looking for young people with established or burgeoning leadership skills and have excelled in their area of expertise," Ms King said.
"Medal nominees that were not successful in previous medals rounds are eligible to be re-nominated for a 2019 NABRC Medal."
Nominations must address the selection criteria, be on the official nomination form (click here to access), and received by NABRC by July 1. Coordinator Janine King can be contacted by email janineking@iinet.net.au or phone 0419 735 542. The NABRC website, also containing the nomination form and award details is www.nabrc.com.au