Meat Standards Australia (MSA) is underpinned by a dedicated effort to achieve consistent quality throughout all areas of the beef and lamb supply chain. This article, which first appeared in the August edition of MLA's Feedback magazine, documents the paddock-to-plate journey of MSA beef on NSW's north coast, and in the process highlghts how each link in the chain plays its part.
The producers
MSA has protocols in place for producers, and Don and Alison Cameron from Walcha NSW found they were already following most of the guidelines before becoming MSA-registered in 1999.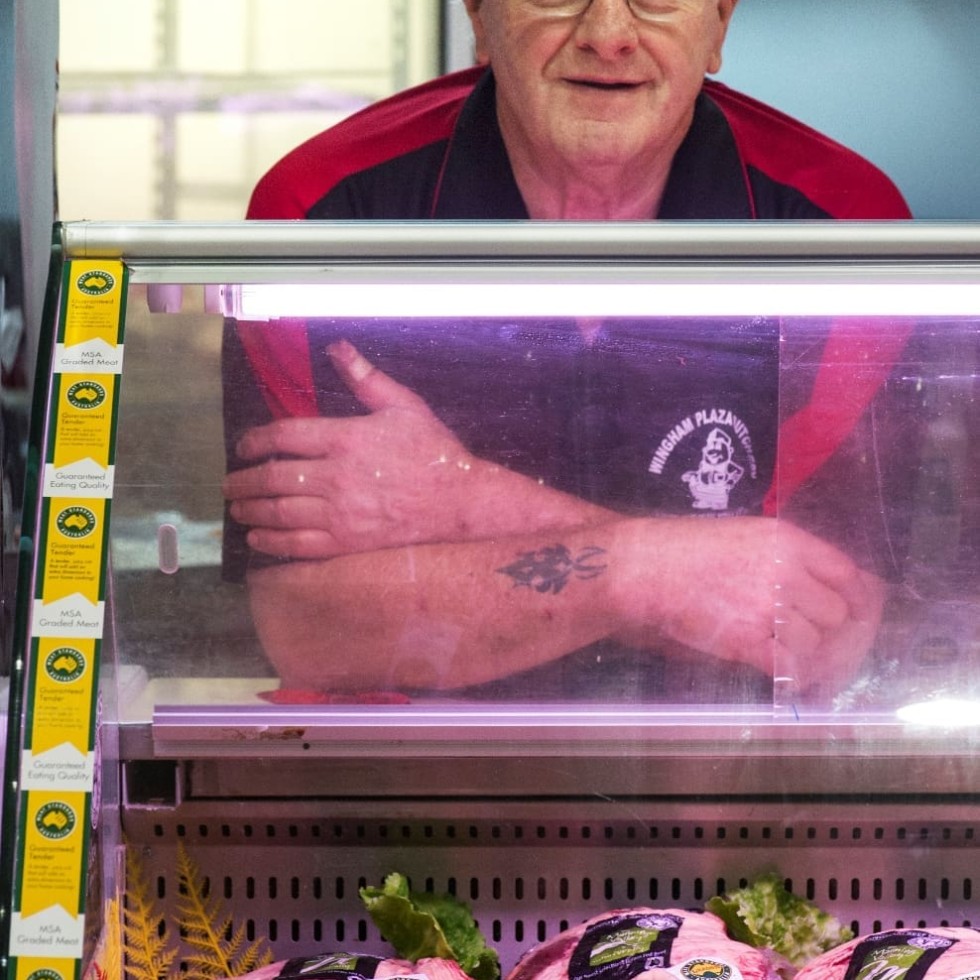 "We have always had a total commitment to producing top-quality meat for the market," Alison said.
"For 25 years we have been working with our cattle from a young age (8–9 months) yard weaning and intensive handling to ensure they are less stressed for later handling and trucking.
"This practice seems to work well for meeting the MSA criteria."
Together with their children, Sandy and Jessica, Don and Alison turn off more than 400 predominantly milk and two-tooth steers and heifers annually. They produce home-bred Shorthorn and Shorthorn-Angus cross steers, as well as bought-in trade steers, and some heifers if they meet the specifications.
About 50 to 60% of their cattle go to Wingham Beef Exports to supply the MSA-backed 'Manning Valley… Naturally' brand.
"We have a good relationship with their buyers and their weight grids suit our cattle, as they take up to 380kg," Alison said.
The Camerons receive detailed MSA carcase feedback from Wingham, which they use to fine-tune their breeding program.
"We individually tag all animals, to identify the sire and dam to monitor the performance of progeny. We also use the MSA feedback to benchmark our cattle performance against the regional and state averages, which is a marketing tool for our Shorthorn stud."
The processor

Consumer demand drove Nippon Meat Packers Australia to adopt MSA grading in its Wingham Beef Exports plant in September 2011.
The processor's salesman had picked up on signals that local retail and food service customers were looking to target the high-end market. Since then, MSA grading has helped Wingham Beef Exports develop a premium beef brand collecting 'fine food' awards throughout the country.
As well as adopting MSA grading, Wingham launched a premium, region-specific brand, Manning Valley…Naturally (MVN), based on specific characteristics: milk and two-tooth, grassfed, HGP-free, British-based cattle.
"It was important for us and our brand to be aligned with MSA, as it endorses our product," Wingham Beef Exports general manager Grant Coleman said.
"We also believe that, given the grass resource in this area, under MSA our MVN grassfed beef eats as well, if not better, than domestic grainfed beef."
As part of the MSA program, Wingham segregates the cattle that have higher eating-quality outcomes based on MSA grading, creating a Platinum range of MVN.
The Platinum range offers MSA five-star tenderloins, four-star cube rolls, three-star striploins and rumps with minimal ageing requirements, and targets the upper-level restaurant and butcher shop trade.
To achieve and retain MSA compliance, Wingham works closely with producers to communicate the benefits of producing cattle that fit MSA specifications.
The purveyor
MSA grading solved a problem that had been troubling butcher Robert Trenchard for 57 years. Now owner of Wingham Plaza Butchery, Robert Trenchard has been working in butcher shops since he was 10 years old, and had often found consistency of boxed beef an issue.
"You could order a carton of rumps, for example, and even though it might all be yearling, you could get three different grades," Robert said.
"With MSA, they give you the promise that all the meat will be the same – and that's exactly what you get."
Wingham Plaza Butchery became MSA-licensed late last year and charges a premium for MSA-graded beef, using the MSA quality endorsement as a marketing tool with customers.
The shop sells the Manning Valley… Naturally premium branded beef from Wingham Beef Exports, identifying the MSA product to their customers using point-of-sale material with the 'MSA Graded' logo. They have also provided taste testing in the store to educate their customers about MSA.
On the plate
Manning Valley…Naturally branded beef is a 'perfect fit' for Wingham regional food store and café, Bent on Food.
Owner Donna Carrier opened the store eight years ago as an outlet for local producers on the Mid North Coast, and says the MSA-backed brand fits her philosophy of excellence.
"Our business has won 24 major awards, including two national awards," Donna said.
"MVN is also an award-winning, high-quality product; it fits perfectly with what we do." Donna said.
Bent on Food and the brand's owners, Wingham Beef Exports, have established a close relationship over the past few years.
"Wingham Beef launched their MVN brand at our cooking school in November 2011 and they bring their Japanese owners here for meals when they're visiting," Donna said.
"Wingham Beef has also been ageing beef for us to use on our Friday and Saturday 'steakhouse' nights."
Bent on Food became MSA-licensed two years ago after being approached by MLA.
"We had already been buying MSAgraded beef, but I liked the idea of becoming accredited because it would mean having processes and procedures in place, which is good for the staff," Donna said.
"MSA is also a good marketing tool and we like to stay one step ahead of the competition – we're one of only two restaurants in the Manning Valley region that are MSA licensed."
Article courtesy Meat & Livestock Australia – to view original article on MLA website click here