SIGNIFICANT new funding has been directed toward solving the worrying mystery of pasture dieback, which is disrupting productivity across increasingly large sections of inland Queensland and now also spreading into northern New South Wales.
Funding to better understand and combat pasture dieback has been more than doubled to $5.4 million over the next three years under a new MLA and Department of Agriculture program confirmed this month, reflecting the priority being attached to finding answers.
Research continues to point to mealy bugs as a likely primal cause, but much is still not known about other environmental factors that may be at play.
MLA's Supply Chain Sustainability Innovation Manager, Doug McNicholl said researchers are attempting to home in on what is doing the damage.
"Based on the results from a large metagenetic study involving next generation sequencing, coupled with field observations, it appears that a Mealy Bug, Heliococcus nr (near) summervillei is the culprit," he said.
"However there are a range of additional contributing factors, including environmental conditions, which are also under examination."
A technical note, authored by Associate Professor Caroline Hauxwell of the Queensland University of Technology provides more information at the Mealy Bug.
The newly funded next stage of the research program will take a multi-faceted approach.
"Key areas of focus include pasture dieback detection and monitoring technology, entomology (studying the Mealy Bug and control measures), and agronomy to identify future feedbase options for producers.
"At this point in mind we don't understand why the Mealy Bugs are present to the extent observed, and we are yet to unearth a cost-effective, scalable and lasting solution for producers.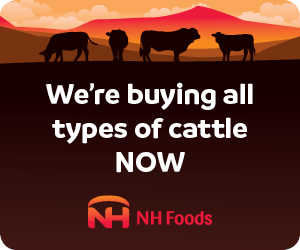 "As part of the next research phase we're hoping to identify and begin to develop natural control agents, such as natural predators, known to be microscopic wasps and also endophytes.
"Endophytes are organisms, often fungi and bacteria, that live between living plant cells. The relationship that they establish with the plant varies from symbiotic to bordering on pathogenic.
"Only a few grass species have had their complete complement of endophytes studied, and there is an opportunity to find new and interesting endophytes. In this instance we'll be looking for endophytes which increase a plant's resistance to Mealy Bugs without compromising animal health, which can present a trade-off in some circumstances."
The right endophyte can help pastures withstand insect pests while remaining safe for cattle.
Pasture Mealy Bug in New Zealand ryegrass has been effectively managed by identification of endophytes and their commercial use in grass seed.
However, endophytes of tropical grasses have not been well studied and will be investigated as part of the new research project.
"Unfortunately, this option will be a slow-burn," Mr McNicholl said.
"It is my understanding that it took over 10 years and millions of dollars to research, develop and bring to market the endophytes in New Zealand.
"But from all accounts, they have unearthed a lasting solution to a similar problem over there, which is good news for producers battling with Mealy Bugs here."
Part of the program will also utilise sophisticated detection technology to gain a clearer picture of the scale of the problem.
Until now researchers have had to rely almost solely on affected landholders calling them to identify newly affected areas.
With the new funding satellite imagery, coupled with ground-truthing techniques on-ground, is expected to play a larger role in helping to more accurately identifying affected areas.
"We will look to group together off-the-shelf technology offerings to detect and monitor spread of dieback.
"This technology will also have applications beyond dieback detection, including general feedbase management such as pasture budgeting, so is a smart investment for industry."
The new program will also enable greater collaboration between the pasture dieback research activities of MLA and the Queensland Department of Agriculture and Fisheries.
"QDAF have some great people and pasture trial sites at their disposal, and we're in the process of aligning and integrating our joint resources to deliver greatest impact to producers over the next three years."