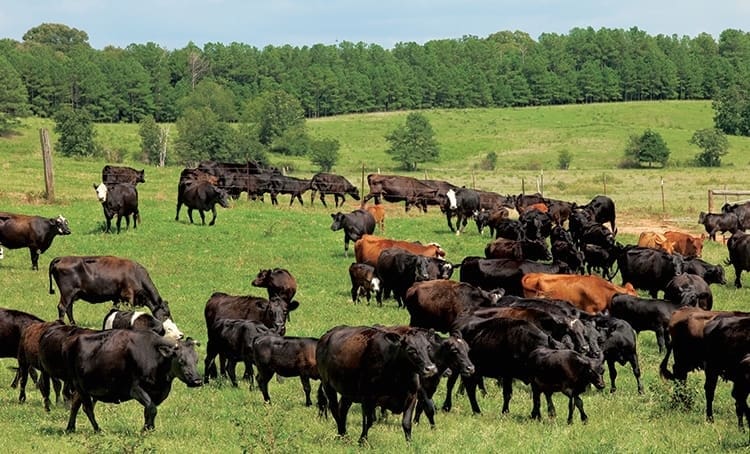 THE New Zealand beef and dairy cattle industries will adopt mandatory pain relief in dehorning of young cattle from October this year.
Changes to government legislation will prohibit the disbudding of calves without appropriate analgesics from October 1.
As part of the process, the New Zealand government has approved the use of an analgesic pain relief product in advance of the new regulations.
Medical Ethics and Bayer Animal Health have received NZ registration approval for pain relief product Tri-Solfen, for use in hot iron cautery disbudding procedures in calves. It is estimated that more than two million NZ calves undergo hot iron disbudding procedures each year.
The cattle dehorning approval is the fifth for the pain mitigation product in animal husbandry procedures in sheep and cattle. including tail-docking and mulseing in lambs, and castration.
Tri-Solfen is a local anaesthetic and antiseptic gel spray that adheres to wounds and acts as a barrier to infection and moisture, promoting blood clotting and improving wound-healing.
Tri-Solfen is approved In Australia for surgical mulesing, tail docking and castration in sheep, but not yet for pain relief treatment on shearing cuts and other accidental wounds. It is also approved in NZ for tail docking and castration in sheep. Animal Ethics is also commencing registration processes for sheep, cattle and pigs in Europe, the United States, Canada and South America. In December last year, the pain relief formulation was also approved for clinical trials for human use in the United Kingdom.
In conjunction with the approval and the looming regulatory changes in NZ, Bayer recently hosted 400 of the country's veterinarians for a launch which highlighted the new use for Tri-Solfen.
Medical Ethics managing director Allan Giffard said the NZ registration for dehorning was another endorsement of the technology and the company's dedication to improving animal welfare outcomes across the globe.
"We look forward to expanding our current offering in New Zealand, building on the enormous success in Australia and expanding our global market approvals with our international marketing partner Dechra Pharmacuticals," he said.