Some of the biggest names in the Australian cattle industry are swinging behind a new type of safety yard gate, purpose-built to help reduce stockyard injuries and deaths.
Designed by NSW farmer Edward Evans, who had his leg broken while operating a traditional gate on his property, SaferGate is a major advance in cattle yard safety with its patented pivot system, which helps to prevent catching, crushing and jamming.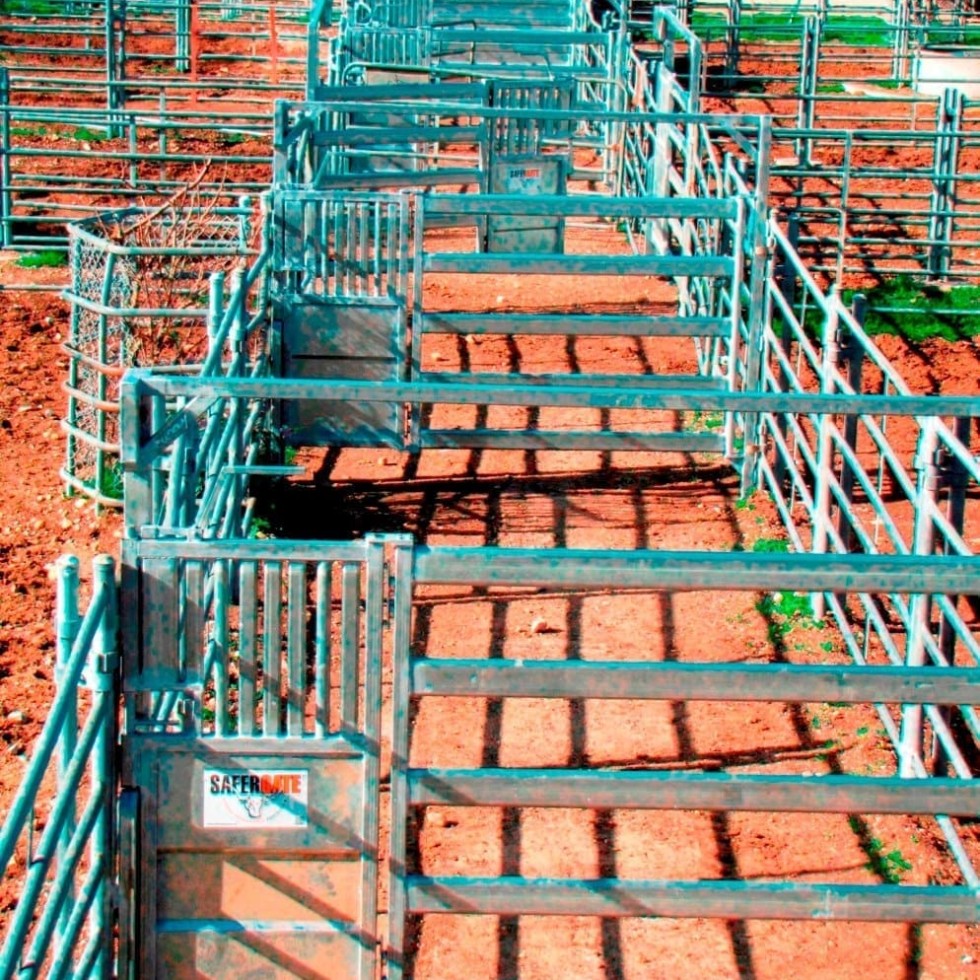 Australian Agricultural Co's chief operating officer Troy Setter, said his company had installed some SaferGate units last year, which had already prevented potential injury to one of his livestock staff when a beast struck the gate she was attempting to close.
"If it was a normal gate, she would have been hit and possibly seriously injured, however the SaferGate simply folded away," Mr Setter said.
"We have been very supportive of SaferGate and the evaluation process over the last twelve months as employee OH&S safety is very important to us, and we're always looking for things that improve the working environment for our staff."
"Stopping just one injury makes the investment worthwhile," he said.
SaferGate general manager Mike Agnew said the gate was developed in response to alarming safety statistics in Australian cattle yards.
"Sadly, on average there are two cattle handling yard deaths and thousands of injuries every year,'' he said.
Created to specifically help reduce stockyard incidents, SaferGate – unlike traditional cattle gates – swings away from the operator when an animal charges it, preventing injury or death.
This is achieved by a hinged pivot mechanism, which splits the gate into two pieces when hit, allowing the part of the gate in front of the operator to fold back on itself, and away from the operator.
"The design is also designed to provide a protective cage to shield the worker from impact damage and trampling,'' Mr Agnew said.
He said SaferGate could be installed retrospectively in any existing steel or timber cattle yard, with any gate combination.
The invention has been supported by Federal and State governments and cattle industry leaders from large Australian pastoral companies, feedlot operators and saleyards, including AA Co, Freestone feedlot, Singleton Regional Livestock Market, Shepparton Regional Saleyards and Longreach Saleyards as well as Colorado State University's Professor Temple Grandin.
SaferGate has won numerous industry and government OH&S awards including the Queensland Safe Work Award, Farm Inventor of the Year and Invention of the Year on ABC TV's The New Inventors.