Central Queensland's 2013 spring bull selling season has kicked off with the recent Ag-Grow Field Days multi-breed bull sale providing an early indicator of market sentiment.
Grant, Daniel & Long stud stock manager, Harvey Weyman-Jones, said the larger offering at the Emerald sale last week saw averages on the 12 breeds back by about $500 on last year, with a significantly reduced clearance rate.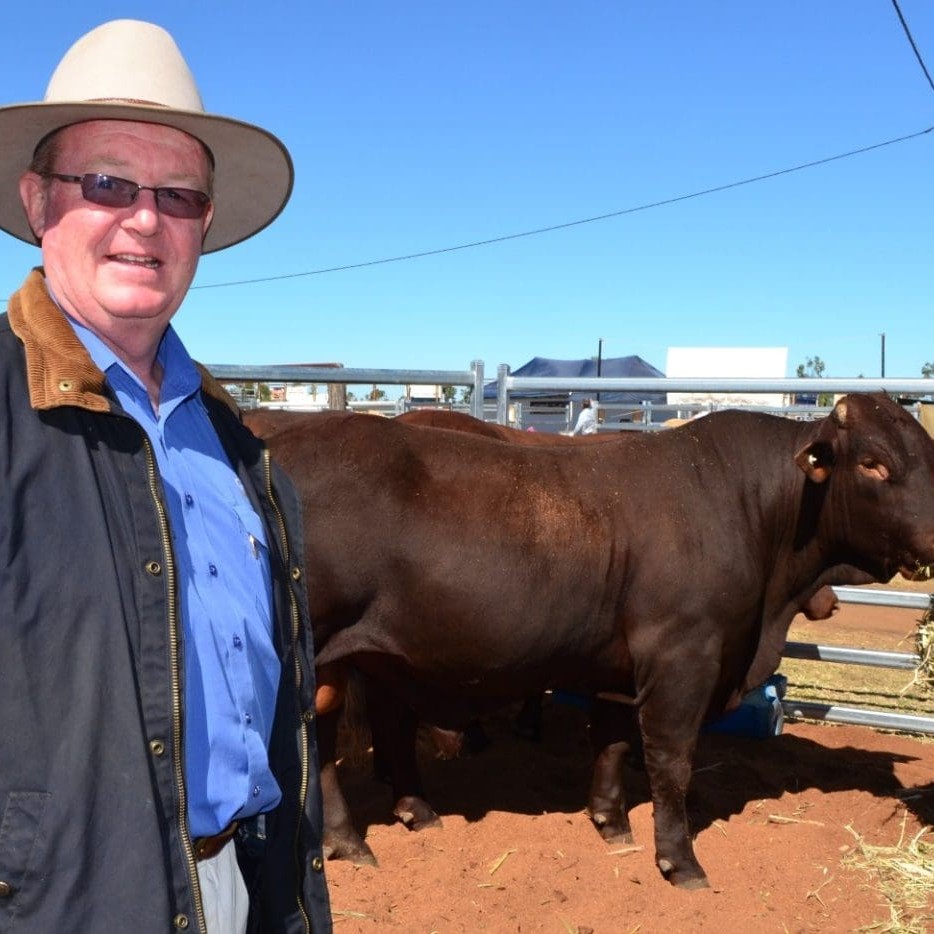 "It was definitely a buyers' market. The better bulls sold well but the second-rate bulls didn't receive much bidding support, as buyers sought value for money in a market under pressure," Mr Weyman-Jones said.
Four months ago, many Queensland bull breeders were looking down the barrel of a tough bull selling season with poor store and slaughter cattle prices, reduced cow numbers and dry seasonal conditions.
"But there has been an improvement in the indicators recently, with cattle prices firming and relief rain in parts of Central and Southern Queensland and down into northern New South Wales," Mr Weyman-Jones said.
However, the reduction in breeding cow numbers in the west and north of the state due to dry conditions was still of concern.
"It may knock-out some big volume buyers who will try and make do with their existing bulls."
Mr Weyman-Jones says the current market opens up opportunities for local cattlemen.
"For those in a cashed-up position, this is the year to buy in. They can look to stock-up on top beef breeding genetics at a competitive rate," he said.
The Ag-Grow sale result has provided an indicator to prospects for the Balonne Shire's only multi-breed spring bull sale this year, which will be held on Monday September 9 at Myall Plains, Nindigully.
Mr Weyman-Jones said the multi-breed, multi-vendor Balonne Invitation Bull Sale would meet the market. "Vendors are committed to providing quality bulls at a realistic upset price, with no reserves," he said.
This year GDL and Elders have put together 130 Angus, Brangus, Charolais and Santa Gertrudis bulls from six vendors, including Carabar Angus, Meandarra; Lawson's Angus, Toobeah; LVH Fairfield Charolais, Roma; Bullamakinka Santa Gertrudis, Bungunya; Swan Hill Santas, Blackall; and Kajarabie Brangus, St George. All the bulls are backed by full performance figures.
The sale gave beef producers access to a wide range of quality genetics in large numbers, on the one day, at the one sale, Mr Weyman-Jones said.
For a catalogue ring GDL on 07 4669 6955 or Harvey Weyman-Jones on 0414 941 788.