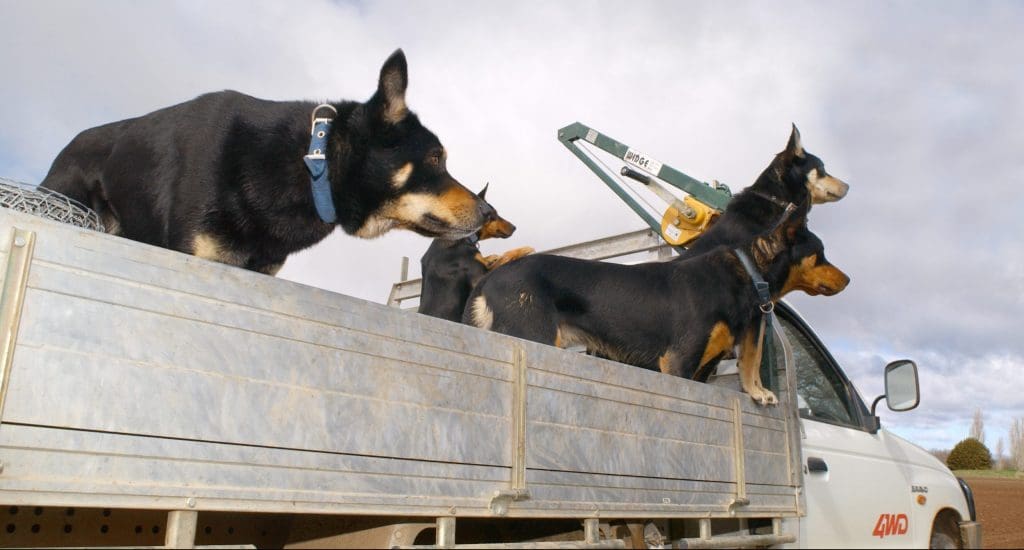 ALMOST anybody working long enough in the bush will have a story about losing a good working dog to snakebite.
Now, a leader in the development of snake antivenom believes a protective vaccine for dogs and cats could be on the cards, using new scientific techniques developed around the race to develop a a COVID-19 vaccine.
Padula Serums Pty Ltd is a small biotech company in Bairnsdale, Victoria, that produces snake antivenom (post bite treatment) to treat brown and tiger snake bites in animals.
Dr Andrew Padula said he is now in full commercial production of antivenom for brown and tiger snakes, selling only to the veterinary industry across Australia.
"Without this antivenom, saving dogs and cats from snake bites would be very difficult."
Dr Padula believes the method used to produce the antivenom, using antibodies from horses which have been made hyper immune to snake bite, means it would also be possible to make a vaccine (preventative treatment) that is at least partially protective for dogs and cats.
"The model is there that we can make a horse 'super duper' immune to thousands of lethal doses of venom," Dr Padula said.
"I think there is potential to at least get partial immunity into a dog or cat to at least stop it from dying within an hour and maybe just making it crook so it can be treated, or in the best case scenario, not suffer too many ill effects at all," he said.
Goats, sheep, alpacas and alpacas have also been used to produce the antibodies for antivenom production. The science is there for it."
There has been very little research on this process for dogs or cats, although Dr Padula said the Commonwealth Serum Laboratory explored producing a brown and tiger snake vaccine for dogs in the 1970s, but never commercialised it.
"I think it would be a real boutique-type product and I think it is relevant for people on farms who lose dogs regularly," he said.
He said a vaccine might involve dogs receiving a booster at the start of Spring to perhaps provide enough immunity to get it through Spring and Summer without dying outright from snake bite.
Victorian ag contractor would like a cost-effective vaccine
Victoria livestock contractor Scott Mullins of Mullarway Agricultural said a vaccine would have been worthwhile to save the six working dogs he has lost to snake bite in the past four years.
"But it has got to be cost-effective, it's going to be $1000 a vaccine, probably not, but if it's $100, then I will use it every time.
"So if it is cost effective and effective, then I'm definitely in favour of it."
COVID-19 vaccine developments could help
Dr Padula believes the advent of the COVID-19 pandemic pushing vaccine production into a new dimension could also provide advances that would help development of a snake bite vaccine.
"What the COVID thing has done is that it has opened up some new science in how to make vaccines and how to get a good level of immunity using RNA vaccines."
He has been approached by many people to make a snake bite vaccine.
"It really needs to be done as a proper research project to see whether it could be real or not."
Australia is home to 10 of the most venomous snakes in the world and Dr Padula said it is estimated that up to 10,000 animals, mainly dogs and cats presented to vets in Australia, are bitten by snakes annually.
"The thing would be to develop the science, test it, and prove it in a humane way.
"What I would love is a benevolent donor to put their cash into it to see if something could be come out of it."
Dr Padula said he has seen farm dogs die within 30-40 minutes of a brown snake bite before the dog can be driven to a veterinarian.
"A vaccine would hopefully stop it from getting anywhere near as bad as that and maybe stop anything from happening at all, that's a possibility.
"We know this also happens with paralysis ticks, we get a little of tick paralysis (in dogs) in eastern Victoria and dogs can become immune to the tick's paralysing toxin and that's what happens when dogs are exposed to ticks."
Historically, the process of the practice of gaining protection against a poison by gradually self-administering non-lethal amounts is called mithridatism. It has been used in animals and by humans, with a famous case being the late American snake handler Bill Haast, who donated his blood to be used in treating cobra snake bite victims when a suitable anti-venom was unavailable.
"He is one of the early examples that this type of thing does work and can be life-saving.
"We know we can do it with horses and we know we can do it with sheep, but can it be done and manufactured in a cost-effective way to at least provide some immunity (for dogs and cats)?"
Dr Padula said in the 1960s an Australian snake handler was given a series of controlled venom doses by the Commonwealth Serum Laboratories which protected him from a subsequent brown snake bite.
"This sort of thing can be done, but is probably best done in a controlled way," he said.