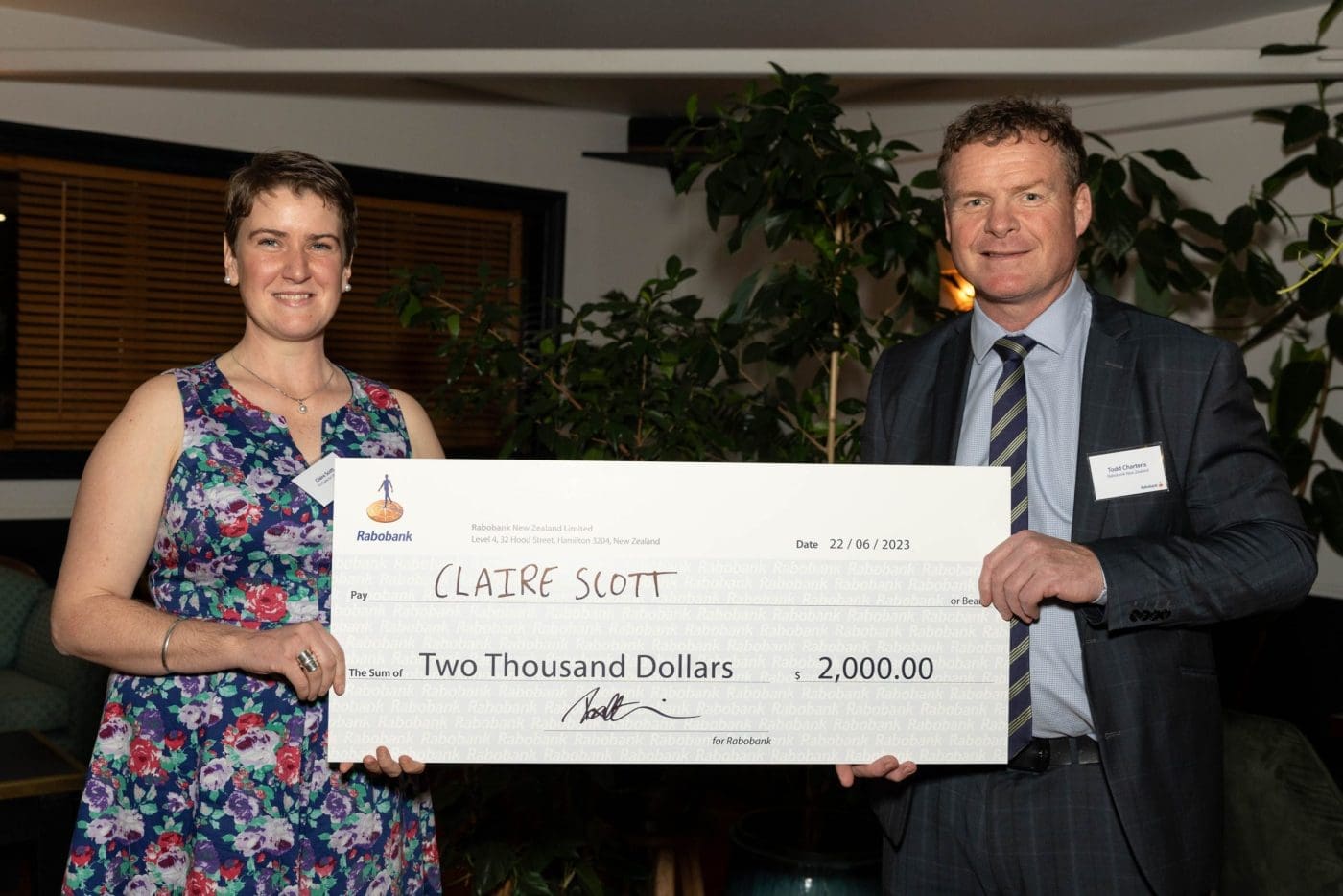 NSW farm manager Claire Scott has been awarded the 2022 Rabobank Business Management Prize from a field of some of Australia's and New Zealand's leading farmers.
Ms Scott, who manages bull preparation for the Angus seedstock business, Rennylea, near Culcairn, NSW, was recognised with the award for the business plan she developed for her new farming enterprise, after completing the Rabobank Farm Managers Program (FMP), a specialist course designed to strengthen the operational and business skills of emerging farmers.
The 'start up' business plan – which Ms Scott developed as a management project after undertaking the FMP – saw her designing a plan for a new beef production business, after she and her partner, Sam Clarke, bought a 64 hectare block of land near the NSW/Victorian border, and established S.D Clarke & C.H Scott as a farming business.
The Rabobank Farm Managers Program is held annually, developed for farmers looking to enhance their management capabilities.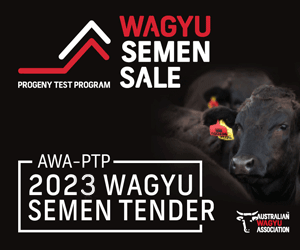 The program covers topics including staff management, business planning, financial management, leadership and succession planning.
While still working full-time with the Corrigan family at Rennylea – Ms Scott has been able to take the learnings from the FMP and implement them into her new beef business – achieving improvements in business productivity, efficiency and farm infrastructure since graduating from the program in 2022. Ms Scott said she was encouraged to apply for a place on the FMP by her employer, Rennylea's Ruth Corrigan – who is also an FMP alumnus, graduating from the program in 2018.
"When we purchased the farm in July last year, we firstly completed a SWOT (strengths, weaknesses, opportunities and threats) analysis, and then developed a clear and simple business plan," Ms Scott said.
"In terms of business management – we hold monthly meetings to debrief on the previous month and plan the next month's tasks.
With both partners having 50/50 input into the running and management of the business.
"And we agreed the businesses' purpose is to maintain a highly fertile breeding cow herd whilst growing out calves to sell onto a market where they are suited to various farming operations. This will be achieved through an intense rotational grazing management practice, whilst ensuring that the soil and environment is improved," she said.
Ms Scott said the business goals set for the new enterprise include farming in an environmentally-appropriate manner; improving feed availability, quantity and quality; raising quality livestock that perform well from a low maintenance, a highly fertile cow herd; and drought-proofing the farm with secure water sources.
"We understood the property was run down when we took it on, with little infrastructure and no secure water storage, Ms Scott said.
"In terms of business improvement, we're investing capital in farm infrastructure, expertise in soil and pasture management, sourcing high performing livestock and planting tree lines."
The award-winning business plan also has a focus on business culture.
"We value teamwork, safety and a genuine commitment to the operations of the business," Ms Scott said.
"And we want to continue to enjoy what we do, have fun while doing it and never make the same mistake twice.
"To ensure we stick to this business plan, we aim to review the plan biannually." Ms Scott used the SMART (Specific, Measurable, Achievable, Realistic and Timely) methodology in developing the business goals within the plan.
"Using the SMART methodology held us accountable to achieve the goals that we outlined in our business plan. We were able to list our goals in priority, ensure they were achievable and give ourselves a timeframe in which we aim to complete that particular goal.
"This first year of running our own farm, while exciting, has not been without its challenges," Ms Scott said.
"We received 631mm of rainfall in just 5 months – the yearly average for the area is 750mm – so it's been very wet. Like many beef producers, we're dealing with the softer cattle prices. And there has been a large financial outlay for infrastructure, including drilling a new bore.
"A background in farming and veterinary work in Ireland has also been a huge help in setting up this new business."
Ms Scott made the moved to Australia from Ireland in 2012 and became an Australian citizen in 2018. Arriving first in WA, Ms Scott worked as a veterinary nurse, before spending time working in the beef feedlot and mining sectors.
She joined the team at Rennylea in early 2020. Farm Manager Program facilitator Melonie Sheppard said Ms Scott's project showed she applied the skills, tools and frameworks from the FMP to set herself up for success.
"Claire showed us through attending FMP she has moved from technical specialist – with her vet nurse background – to driving their farm business," Ms Sheppard said.
"Claire, and her partner Sam, shared a story of resilience and determination in purchasing their first farm and developing the infrastructure – overcoming both geographic and financial challenges along the way. Claire's project demonstrated a clear and impactful use of knowledge acquired at the Farm Managers Program," she said.
The project judges were also impressed with Ms Scott's focused business planning that has laid the foundations for future success as the farm business grows.
"Claire demonstrated a real desire to succeed, taking a number of well-mitigated risks to set their farm up for the future," Ms Sheppard said.
"Being able to plan and respond to change and look forward to future opportunities, we could see she will continue to draw on the FMP tools and learnings as the business continues to develop."
Ms Scott was presented with the Rabobank Business Management Prize by Rabobank New Zealand CEO, Todd Charteris in front of graduates of the 2023 Farm Managers Program and industry leaders at the program's recent graduation dinner in Christchurch, New Zealand.
Now in its seventeenth year, more than 600 Australian and New Zealand farmers have graduated from the program.
Source: Rabobank