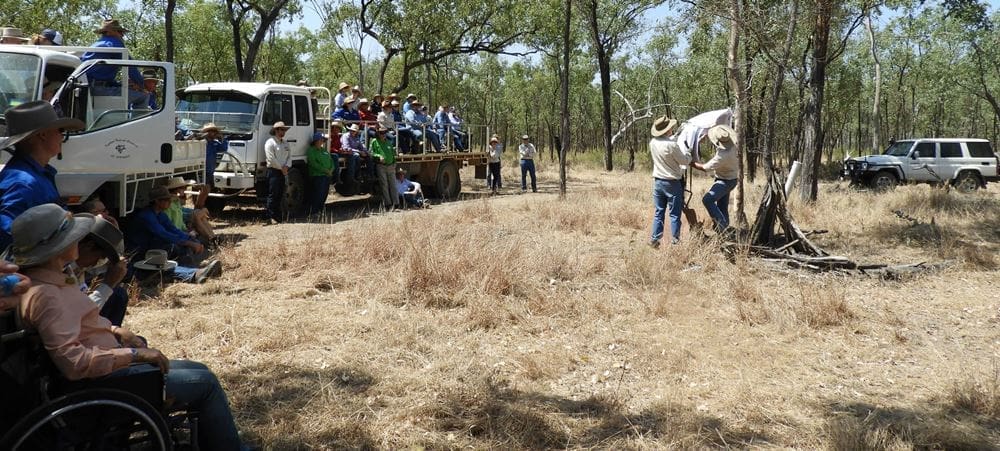 IT was a full house at Wambiana Station, south of Charters Towers last week, when a hundred graziers and industry representatives gathered for a field day, run as part of Australia's longest-running commercial grazing trial.
Funded by the Department of Agriculture and Fisheries and Meat & Livestock Australia, the Wambiana Grazing Trial has been running for 22 years, and focusses on managing beef production in a variable climate.
"The field day showed how the management principles developed from this long-term trial, like matching stocking rates to available forage, can improve productivity and profitability at the herd and enterprise level," said DAF project leader Dr Peter O'Reagain.
On the day, graziers saw how much better yields and pasture species were in paddocks that had matched stocking rates with carrying capacity, through the years of below average rainfall.
A key message was that production and drought resilience are far greater when the perennial grasses are maintained through moderate stocking rates, Dr O'Reagain said.
"Wet season spelling is also very important for these grasses, but has little effect if stocking rates are too high," he said.
DAF's John Bushell presented animal production and economic data to show the benefits of matching stocking rates to forage supply.
Since 1997, the accumulated gross margins (that is, income minus costs) are now two and a half times higher in moderate compared to continuous high stocking rates in the trial.
"In addition, moderate stocking rates and reducing numbers early in poor seasons not only gives far more options for managing drought, but presents opportunities to increase production in other years," Mr Bushell said.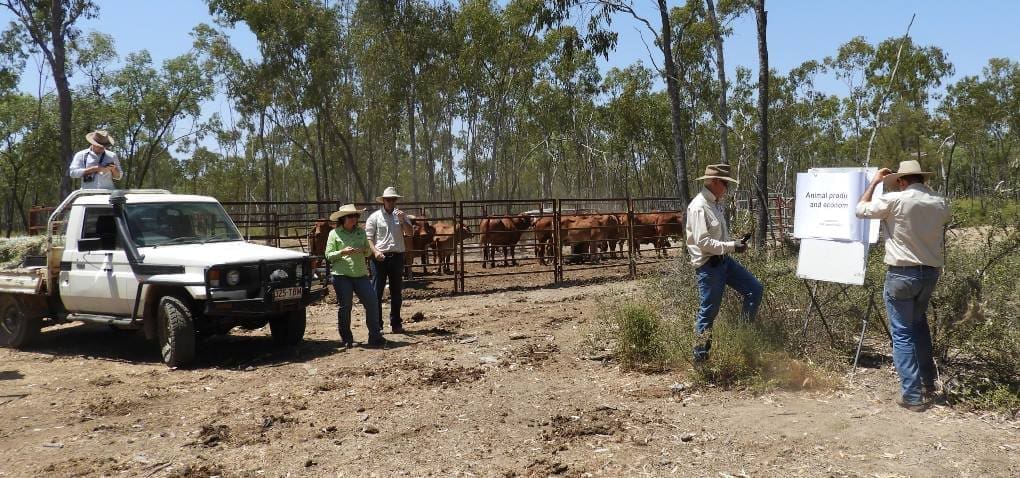 Throughout the day a number of other presenters gave further evidence of the relevance to northern breeding herds from the Wambiana Grazing Trial.
David and Donna Rankine, graziers from Bunuro, Torrens Creek, discussed how they are achieving relatively high productivity in marginal country, by matching stock numbers with forage supply using grazing charts. They also use mob grazing to maximise rest in paddocks, while careful bull selection and good records ensured herd efficiency is maximised.
Ian McLean from Bush Agribusiness highlighted the key indices of top performing beef businesses in northern Australia. He said a key determinant was matching stocking rates to forage supply.
Field day Chairman Doug O'Neill from Mt Oweenee, via Charters Towers summed up the day.
"This is the longest-running grazing trial in Australia. It provides the science, and when we get together at a field day like today, we have the chance to put that science into practice through our practical experience," he said.
Source: DAF