SOUTHERN Australian livestock producers this week received insights into what motivates some of the sector's leading players in research, extension and production.
At the Southern Australia Livestock Research Council's Livestock 2022 conference in Melbourne, SALRC chair Ian Rogan presented the annual awards to some leaders in production, extension and research.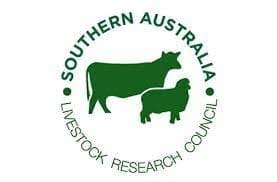 The award winners were asked several questions by SALRC executive officer Mike Stephens, and then came a question from the floor about what characteristic or idiosyncrasy, either personal or professional, they believed had contributed to their pathway to success.
Winner of the researcher category Dr Richard Eckard said 30 years ago farmer levies paid for him to come to Australia from South Africa to fill a particular skills gap.
"So it's been my mission to repay that kindness, it surprised me."
Producer category winner Georgie Burbury said what she had learned was "never be afraid to ask or put something on the table." Referring to the land leasing journey she and her husband travelled to get the equity to buy land, Georgie said they "dreamed up something and put it on the back of an envelope" using sheep.
"Just to be able to think outside the square, we've done it a couple of times and we were like "no-one has ever done this', but they can only say no."
Communications/extension specialist winner Gemma Turnbull said the enthusiasm for what she does was motivated by her like for the region, the people, and the opportunity as a public servant to deliver value for her salary.
SALRC chair Ian Rogan said the awards were initiated last year to recognise excellence and innovation in a range of areas.
"We perceived that it would be worth making awards from across our region for a producer, scientist-researcher, a communications extension specialist and a youngster, that could come from either of those three categories."
From uni to feedlots to farm ownership
Mr Rogan said the producer award winner, Tasmanian sheep producer and lamb lotfeeder Georgie Burbury, graduated in Agricultural Science from the University of Tasmania in 2005 before spending five years working in sheep and beef feedlots in eastern Australia. He said she was inspired by the potential for lamb in Tasmania and returned to the family farm at Cressy to establish the Eastfield Sheep Feedlot an innovative lamb feedlot, preparing up to 20,000 lambs a year domestic and export markets.
He said Georgie and her husband Richard are now managing three large sheep properties in the northern Midlands of Tasmania.
"She has participated in on-farm R&D, providing land to the Tasmanian Institute of Agriculture to undertake feed-based experiments on pasture legumes associated with the Livestock Productivity Partnership."
He said examples of how research and development had been implemented on the Burbury farm included being part of a Producer Demonstration Site group that compared grass versus clover in rotational grazing versus set stocking in lamb-finishing systems and using alternative fertilisers. She joined the Tasmanian-south-east Victorian SALRC branch in 2015 and has been the chair since 2019, retiring this year.
"I really appreciate what Georgie has contributed while being a very busy farmer and family person – congratulations."
Professor Richard Eckard 'has had an enormous impact'
The winner of the scientist-researcher award was Professor Richard Eckard. Mr Rogan said Professor Eckard is highly regard in national and international levels for hois work in livestock, climate change and greenhouse emissions. He is a director of the Primary Industries Climate Challenges Centre at the University of Melbourne, co-leader in the Global Research Alliance on Agricultural Greenhouse Gases, science adviser to the Australian New Zealand and United Kingdom governments, and to the International Livestock Research Institute, UN FAO and EU on climate change adaptation, mitigation research and policy development in agriculture.
Mr Rogan said Professor Eckard initiated the first research on the impact of climate change on the livestock industry in southern Australia in 2000 and led significant research in the region on methane emissions from ruminants, nitrous oxide emissions from urine and fertilisers, and options for soil carbon sequestration.
"This research has contributed to a number of mitigation options being identified and contributed to six offset methods now available for the livestock industry to move toward lower emission farming systems," he said.
"Richard has had an enormous impact — and I absolutely personally believe this – an enormous impact on producer knowledge of nitrogen use and climate resilience with a focus on pasture production and climate change, soils as a carbon sink and ways the Australian industry can respond."
"And he's also on our SALRC governance committee as our treasurer."
Gemma Turnbull – a stalwart supporter of agricultural industries
Mr Rogan said communications/extension specialist award winner Gemma Turnbull, is stalwart supporter of agricultural industries in New South Wales' southern rangelands region, Gemma Turnbull. He said she has served more than 17 years in extension and leadership roles with the NSW Department of Primary Industries and Western Local Land Services. In her current position as team leader agriculture with Western LLS she leads a small team dedicated to improving agricultural production and natural resource management.
"Gemma was recently successful in leading a project proposal that provides significant funding to encourage landholders to adopt innovative strategies by combining science with practical experience to re-establish and manage perennial pastures."
Recent examples of her project activities include the Land Services Program offering a new approach to property planning and rural enterprise monitoring, the Pastoral Poddy podcast series for rangeland landholders and Go Ahead with Goats information days.
Young achiever
University of Sydney's science faculty senior lecturer in livestock behaviour and welfare Dr Sabrina Lomax was awarded the 2022 SALRC young achiever award. Mr Rogan said Dr Lomax completed her PhD in examining topical anaesthesia for painful livestock husbandry procedures. Her current research program is focussed on sustainable beef production with aims to improve the welfare and productivity of livestock raised in extensive grazing environments.
"Despite her young age, she has 40 publications in internationally peer-reviewed journals of high reputation, has led four projects as chief investigator and is co-investigator in another eight projects.
"She has recently been awarded significant funding by Meat & Livestock Australia to develop a paddock productivity database for north-west New South Wales in partnership with Local land Services," he said.
Mr Rogan said Sabrina's reputation has been recognised by the University of Sydney, promoting her as a senior lecturer at a young age and for her success with internal funding.
"This was the result of her passion for improving livestock production and welfare and working with livestock producers to help the industry retain and improve the social licence to operate.
"In addition to her outstanding work on pain mitigation, Sabrina has developed objective measures of individual animal behaviour using technologies for remote monitoring, which is then used to develop unique traits and monitoring systems where deviation from normal behaviours are used to trigger alerts and action," he said.
Dr Lomax was unable to attend the conference, but in a pre-recorded video she thanked SALRC.
"It is a great honour and I am quite disappointed that I can't be there in person…"