Researchers working on the potential production and use of algae as both a feed source and a means of reducing livestock methane emissions have filed a patent on a species of algae found to have powerful methane-reducing properties.
The patent for the use of a species of red macro algae to reduce methane emissions in ruminants was filed with IP Australia in January.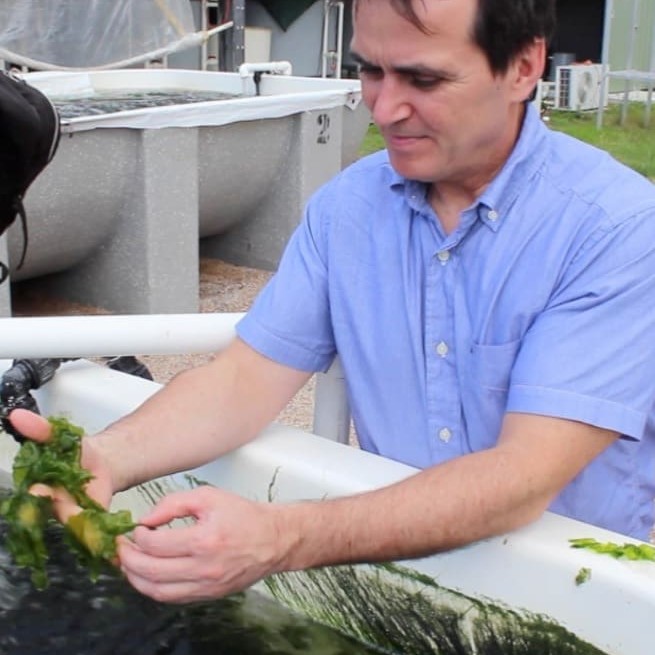 The application is the result of promising results coming from collaborative work involving CSIRO and James Cook University examining the use of algae supplements, as part of the National Livestock Methane Program (NLMP).
Project leader Nigel Tomkins said macro algae were rich in minerals, vitamins, proteins, and polysaccharides and had excellent potential to be used as a supplement for livestock.
"In addition, we've found that certain algae are particularly good at increasing feed conversion and reducing methane output in cattle. So good in fact, it was decided to apply to patent one species of red algae," Dr Tomkins said.
Patent applicants are Meat & Livestock Australia, CSIRO and James Cook University. A decision on the application is expected later this year.
The National Livestock Methane Program is a national collaborative program focused on providing cattle and sheep producers with options to increase their productivity while reducing the emission of greenhouse gases from their livestock.
Its objectives include:
Developing practical on-farm options to achieve a significant reduction in methane emissions from stock
Quantifying the level of abatement achievable while at the same time increasing productivity
Providing the science to underpin methodologies developed under the Carbon Farming Initiative – an Australian Government program to support livestock producers reducing emissions.
The three-year program runs until June next year. It includes 17 research projects grouped under six themes:
Measurement
Genetics
Additives
Forages
Rumen Microbiology
Coordination of the program.
The 17 projects under the NLMP are being driven by major research groups with expertise in the science of rumen biology and livestock management, who are collaborating with pastoral companies and other industry stakeholders to develop practical on-farm options for reducing methane emissions from stock, while at the same time increasing productivity.
Research is also being undertaken to develop technologies to reduce GHG emissions from animal waste in feedlots within the Manure Consortium, led by Australian Pork Ltd that includes funding from the Commonwealth Government, MLA, Dairy Australia and other partners.
The NLMP is supported by funding from the Federal Government's Filling the Research Gap program and is managed by MLA.
Methane emissions from cattle
Livestock enteric emissions account for about 10pc of Australia's total greenhouse emissions and about two-thirds of the total emissions from agriculture – the result of digestion in ruminant animals.
The digestion process produces methane as a waste by-product. As well as being a most potent greenhouse gas, it is a waste of energy. If the energy used to produce methane could be redirected, animal performance could be improved.
Click here to read an earlier Beef Central article on research interest in algae as a stockfeed source.
Click here to learn more about the National Livestock Methane program.