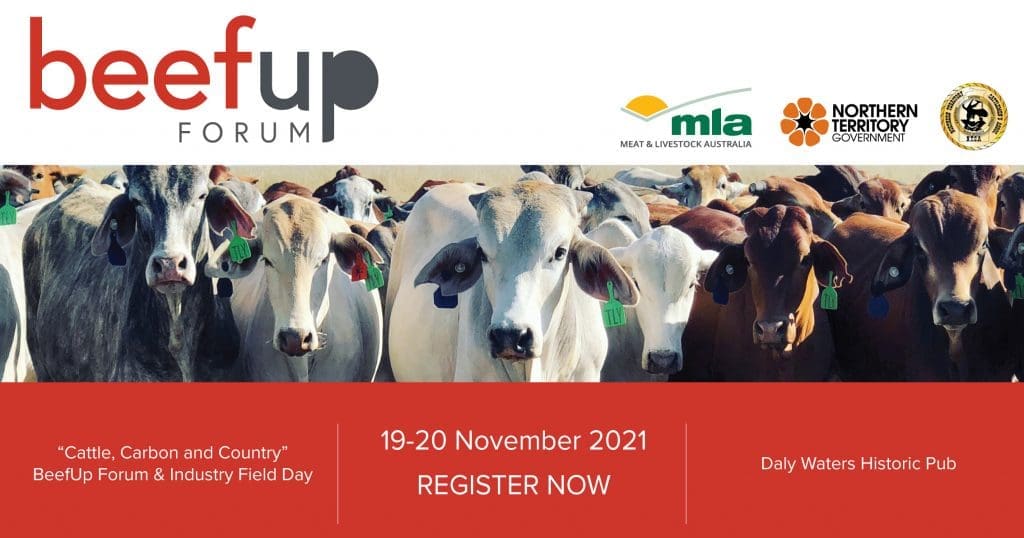 NORTHERN Territory beef and live export industry stakeholders will have the chance to catch up on latest research and technology outcomes relevant to their region at a BeefUp Forum planned for Daly Waters on the magnificent Sturt Plateau in November
Registrations are now open for Meat & Livestock Australia's 2021 Beefup Forum event, to be held on 19-20 November.
BeefUp forums provide an opportunity for northern Australian beef producers to learn something new, stay up to date with the latest on-farm research and technologies and meet others working in the red meat industry.
The Daly Waters program will follow similar topics as the postponed Kidman Springs forum which had the theme, "Carbon, Cattle and Country."
Registrations can be made by visiting the BeefUp Daly Waters Registration website – click here.