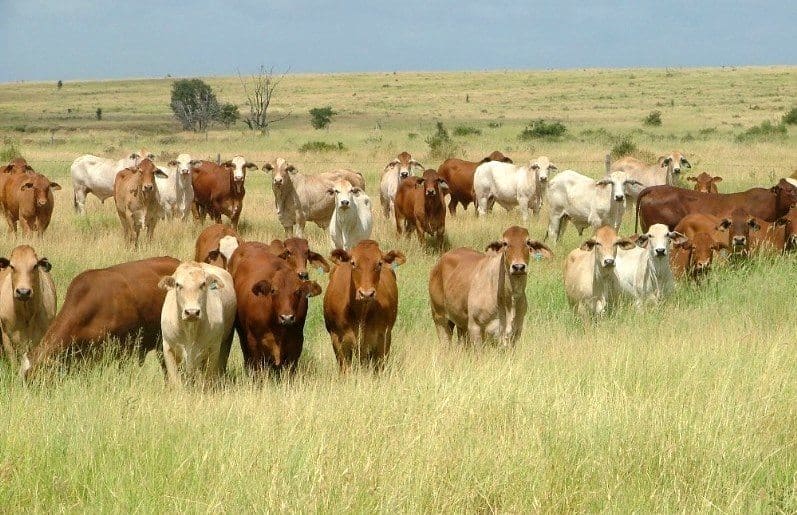 A SERIES of workshops will be held in brigalow country in Central Queensland and the western Darling Downs next week examining practical experience with farming programs to address decline in pasture productivity.
The half-day workshops (details below) will be held in Capella, Banana and Miles, with practical details of successfully completed pasture improvement programs, communicated by farmers and agronomists.
The free workshops are targeted at grazing land managers, but others, including accountants, extension personnel and financial institutions are welcome to attend.
The meetings aim to communicate practical experience through the whole process from soil testing thru ground preparation, seeding, fertiliser application, and grazing management over the years.
"Although there is proven soil fertility and pasture productivity decline in the Brigalow Belt, we've found a lack of confidence in progressing pasture fertiliser programs," workshop coordinator Dr Chris Dowling, from consultancy Back Paddock said.
"There is strong interest amongst graziers and advisers in getting a solid 'science base of fertiliser responsiveness' and practical experience, including costs and production response/soil testing, pasture species and other aspects, before progressing any further with large-scale investment," he said.
Speaking at the workshops will be:
Josh Connoly, property manager at Banana Station. Over the last five years he has completed 3000ha of pasture improvement, aiming to recover lost productivity, meet legislated requirements and resolve issues such as pasture dieback. Josh is also a pasture agronomist with 15 years' experience in brigalow soils. He will present practical details 'start to finish' of this Brigalow Belt pasture improvement project.
Peter Spies is a farmer, soil scientist and agronomist. He is experienced across Queensland grazing industries including brigalow soils. Peter has a solid background for the workshops having worked in soil conservation, soil mapping, pastures, and land management planning. He operates a commercial beef cattle enterprise and stud in North Queensland. Peter will consider improved pasture management options for local conditions, differing soil and vegetation types; and options for workshop attendees to consider for planning and implementing programs for their local conditions.
Soils and plant nutrition specialist Dr Chris Dowling is the principal of Back Paddock Co. He has an extensive research and practical experience background in helping improve productivity, efficiency, profitability, and environmental outcomes. He will review key trends in soils and vegetation, where we are/how we got there, the background science in soils/plant nutrition and feed responsiveness for different species and offer key strategies to rebuild the soil asset.
The three workshops are listed below:
Tuesday 23 Aug Capella Cultural Centre, Capella
Wednesday 24 Aug, Banana Hotel, Banana
Thursday 25 Aug Miles Golf Club, Miles
Registration to attend one of the workshops can be accessed here