SOUTHERN Queensland primary producers wanting to know more about research being done to help prevent cattle being poisoned by toxic Pimelea plants are encouraged to attend free information sessions in Roma, Begonia and St George next week.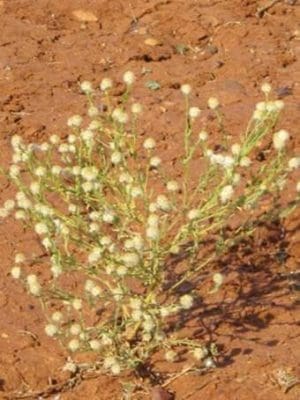 AgForce General President Grant Maudsley said researchers from the University of Queensland and the Department of Agriculture and Fisheries would be on hand to discuss how their work was progressing.
"Pimelea is a native toxic plant that occurs over one third of Australia's pastoral area across five states causing seasonal cattle deaths, reducing weight gain in surviving cattle and rendering large pasture areas too risky for grazing," he said.
"With producers losing hundreds of cattle to Pimelea poisoning in recent dry years and patches of Pimelea emerging again in parts of southern and western Queensland this year, this national research project is vitally important.
"An initial six-month research project began in 2017 after producers pledged cash and in-kind support to leverage matching funding from Meat and Livestock Australia's Donor Company, and we are pleased MLA followed up with an additional $1.5 million over three years to continue research into plant toxins.
"These information sessions in southern Queensland will provide producers with an update on work being done to develop a rumen drench to break down or block the toxins as well as proposed work to reduce the impact and abundance of Pimelea.
"AgForce is also looking for producers willing to share their learnings about Pimelea management as case studies."
The information sessions will be held next week at:
Roma – Selling Ring, Roma Cattle Yards, 1pm – 3pm, Tuesday 30 October
Begonia – Begonia Hall and Sports Club, 9.30am – 11.30am, Wednesday 31 October
St George – St George Bowls Club, 3pm – 5pm – Wednesday 31 October
For more details and to RSVP, contact AgForce Policy Officer Marie Vitelli on 0429 062 852 or email vitellim@agforceqld.org.au or AgForce Southern Inland Queensland Regional Manager Sharon Purcell on 0407 101 773 or email purcells@agforceqld.org.au