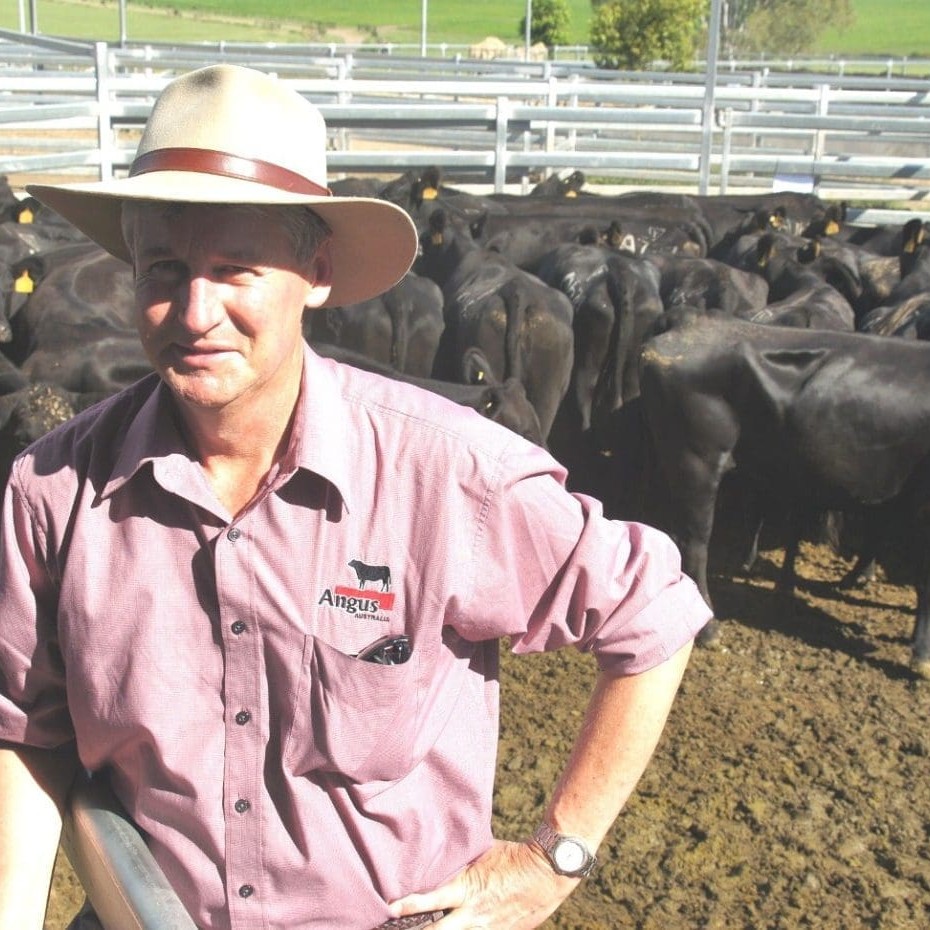 A more comprehensive set of information will be available to Australian Angus cattle producers testing their animals with Pfizer Animal Health's HD 50K for Angus DNA test from this month.
Following a new agreement between the Angus Society of Australia and Pfizer, producers across the country that test their animals with HD 50K for Angus will benefit from Angus Australia's innovative new parent verification strategy.
This utilises some of the markers in the HD 50K for Angus test to verify parentage at no extra cost to the producer.
Angus Australia will use a subset of markers from HD 50K for Angus offering to verify parentage for those animals tested. In order for this to occur, sires and/or dams also need to be HD 50K tested, or alternatively they will need to be DNA fingerprinted with a new 96 SNP panel that was made available through Pfizer from January 1.
The HD 50K for Angus test represents the most advanced cattle genomic test currently available in Australia. It is the first commercially available, high-density DNA test specifically designed for Angus cattle that provides information on the genetic merit of 16 economically important traits.
This information is integrated into Angus BreedPlan in order to enhance the accuracy of several Estimated Breeding Values published by the Angus Society.
HD 50K for Angus is the only test of its type, independently validated in Australia and the only DNA test currently integrated into Angus BreedPlan.
"We believe the provision of DNA fingerprint information is an important enhancement to Pfizer's HD 50K for Angus, said Angus Australia chief executive, Dr Peter Parnell.
"In addition, the provision of the complete DNA marker information by Pfizer will assist in developing more accurate genetic evaluation methods that use genomic information," he said.
Parentage verification provides seedstock producers with valuable information on the origin of their cattle and integrity of their pedigrees.
From January this year, those breeders testing their animals with HD 50K for Angus can take advantage of this new value proposition, as they will be able to enhance the accuracy of EBVs with genomic information, as well as verify the pedigree of their animals at no extra cost.
Tom Gubbins, co-principal of Te Mania Angus said the agreement reached by Pfizer and Angus Australia was great news for Angus breeders on a number of fronts.
"Having parentage verification done with SNPs will not only bring the price down for parentage for Angus breeders, but will also enhance the value of HD 50K for Angus as parentage will be included free of charge. By sharing the 50K genotypes with Angus Australia, Pfizer will contribute to the further progress of the Angus breed in Australia," Mr Gubbins said.
"The provision of DNA fingerprint information along with genomic data from the HD 50K for Angus test means that Angus producers can potentially obtain more certainty of the parentage of tested animals, as well as improving the accuracy of EBVs of animals at an early age, enabling more dependable selection, breeding and marketing decisions" Peter Parnell said.
"We encourage Angus producers interested in using the Pfizer HD 50K for Angus test to send through hair samples for DNA extraction to Angus Australia where they will be processed and forwarded to Pfizer for analysis," advised Dr Parnell.