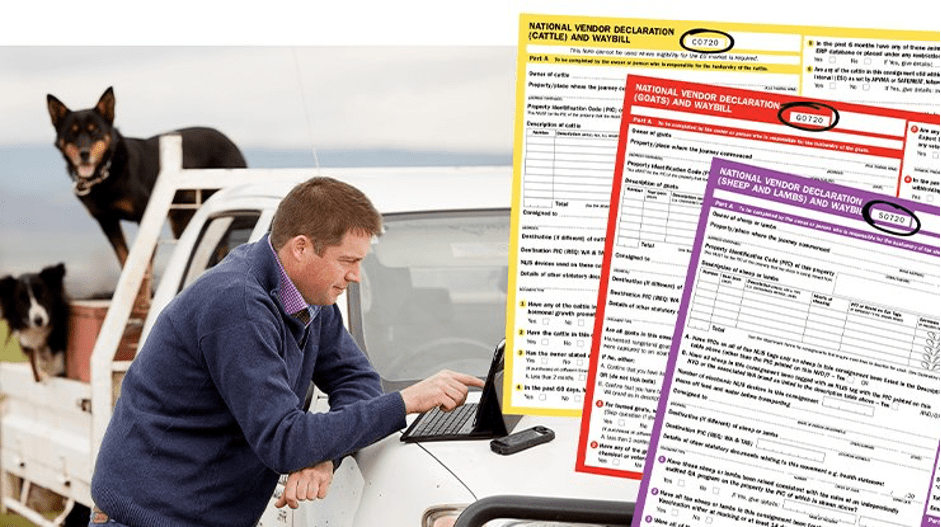 A PUSH to have a major share of cattle consignments across Australia travelling with digital traceability appears to be going slower than intended.
According to Meat & Livestock Australia's annual report, the industry had set a 2022-23 target to have 40 percent of consignments accompanied by digital National Vendor Declarations. But the industry has fallen show of that target with 21pc of consignments accompanied by digital NVDs.
The system received a major update in March this year with Integrity Systems Company launching its electronic eNVD Livestock Consignments app – which brought the entire process offline except for the transfer of the form to the truck driver and other parts of the supply chain.
Beef Central has been chatting to industry stakeholders to see why the uptake is slower than intended.
Frasers' Central Qld manager and vice president of the Australian Livestock and Rural Transporters Association Athol Carter was consulted in the formation of the app. He said confusion was more of an issue than the quality of the app.
"In my role I have had every concept pitched to me and the ISC eNVD app is the best yet – the issue is more about industry collaboration," Mr Carter said.
"People still love paper, it feels like it can't be as easily lost and if a consignment of cattle gets to its end destination, they can't move without an NVD. We have seen with things like last week's the Optus outage that there can be issues when things are completely digital – so a lot of people are erring on the side of caution."
Mr Carter said he felt the new digital NVD system was being confused with the old print-out eNVDs – which may have deterred some producers.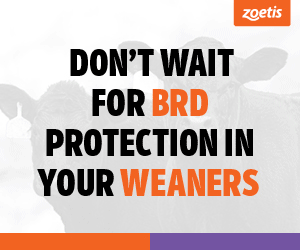 "I think if they dropped the e from the name and called it something like the NVD app or the digital NVD, there could potentially be a greater uptake," he said.
Mr Carter said the livestock transport industry was a leader in adopting new technologies – including artificial intelligence. He said with NVDs, it was more about working with industry than pushing for a particular product.
"There is a big opportunity here for processors and feedlots to some degree, because they can get this information ahead of time and flag any necessary amendments, whereas the paper version can create a lag," he said,
"Transporters are the middlemen in this situation, we are responsible for the transfer of livestock and entrusted with moving the paperwork that accompanies it. We can be the enabler in this change of practice, but the producers need to be the adopters if it is going to work – it is their livestock consignment not ours."
Connectivity still an issue
Southern Qld producer Richard Golden said connectivity was still an issue with the digital NVDs. He said he had 10 loading ramps across eight holdings – with only three of them in mobile coverage.
"I can't start the NVD at home because when I go to the yards, I don't know how many cattle are going to fit on the trucks and I don't know how many are going to be unfit to load," Mr Golden said.
"When we go to those ramps out of service, we are there for a long time and I might not be driving back into another patch of service to send it to the truck driver in time. We are not going to drive 60km to get a bit of service for each truck we load, it is still more practical to do a paper version."
Mr Golden also highlighted the Optus outage and said while it was a rare occurrence, it had significant consequences.
"If I have no paper NVD book with me because I have a dead certain piece of technology there, the truck driver then needs to take it on trust that he is going to receive the paperwork that makes his trip legal," he said.
"If I am sending EU MSA cattle to the meat works, the meat works doesn't have the paperwork it needs to receive the cattle. I know this is all rare, but it critically important."
Producers encouraged to "give it a go"
ISC chief executive officer Jo Quigley said the new eNVD app had the capacity to transfer the NVDs without needing any connectivity.
"The app was developed to overcome some of the primary challenges with uptake and the main one was about working without connectivity," Ms Quigley said.
"We have capability to transfer the NVD through a QR code, from a producer to the truck driver, so trip can still be legal. It still relies on someone being back in connectivity at some point of time to ensure to upload that information to the central system."
Ms Quigley said the targets set for the uptake of eNVDs were ambitious and designed to push towards getting more people signed up. She said the company was still happy with the uptake it has achieved.
"Our main message for producers is to give it a go, it is about practice change and encouraging producers to try the technology – whether that be online or on the app," she said.
"The app is relatively new, March was when we did a strong push for it with communication and extension. Pleasingly we are over 22,000 which is great."
Upgrades coming to the eNVD app
Ms Quigley said ISC said the company was working on a series of upgrades to the app, to make it more functional for users.
"The upgrades will focus on improving the interactions of parties like agents and how they can be more actively part of the NVD ecosystem," she said.
"Making sure parties like transporters, saleyards, police, state departments, retailers, buyers and companies right through the chain can seamlessly receive the digital consignments. Being able put an agents email on the NVD so that information can be shared as it passes through."