MANUFACTURER Animal Ethics Pty Ltd has received approval from the Australian Pesticides and Veterinary Medicines Authority to extend the use of its Tri-Solfen pain relief product to include beef and dairy calves.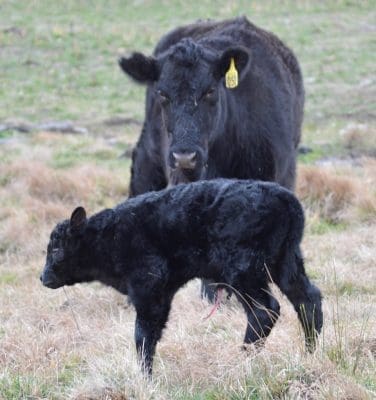 Tri-Solfen is a local anaesthetic and antiseptic gel spray that adheres to wounds and acts to numb the wound with a long-lasting analgesic effect. It also contains active ingredients designed to minimise bleeding, protect against infection, coat the wound and promote healing.
Tri-Solfen is already registered in Australia separately for pain alleviation in adult sheep and cattle husbandry procedures, where it is marketed and distributed by Bayer Animal Health. The product has been used to treat more than 80 million animals undergoing routine surgeries in the Australian livestock industries.
It contains two topical local anaesthetics – a fast-acting form for immediate pain relief and a longer-acting form for prolonged post-operative pain relief. It also contains an antiseptic widely used to cleanse skin and wounds and provides protection from bacterial contamination.
Tri-Solfen was approved in lambs in 2004, becoming the first topical local anaesthetic pain relief product specifically developed and approved for on-farm use to address husbandry-related pain in infant livestock.
"Animal Ethics is proud to be part of the global movement to address animal pain," Medical Ethics managing director Allan Giffard said in a statement.
Not only did Tri-Solfen deliver improved welfare outcomes, but farmers reported impacts on productivity, he said.
Bim Struss, AgForce Cattle Board president and member of the Queensland Animal Welfare Advisory Board, said there had been widespread adoption of Tri-Solfen across the beef cattle industry since the initial registration of the product in cattle in 2014, and he welcomed the label extension.
"Farmers are increasingly seeking ways to improve welfare standards and Tri-Solfen provides a safe and effective way to reduce pain and improve wound healing more broadly across livestock," Mr Struss said.
The global market potential for Tri-Solfen is estimated to be more $350 million per year for routine on-farm procedures in calves, lambs and piglets.
Source: Animal Ethics Pty Ltd