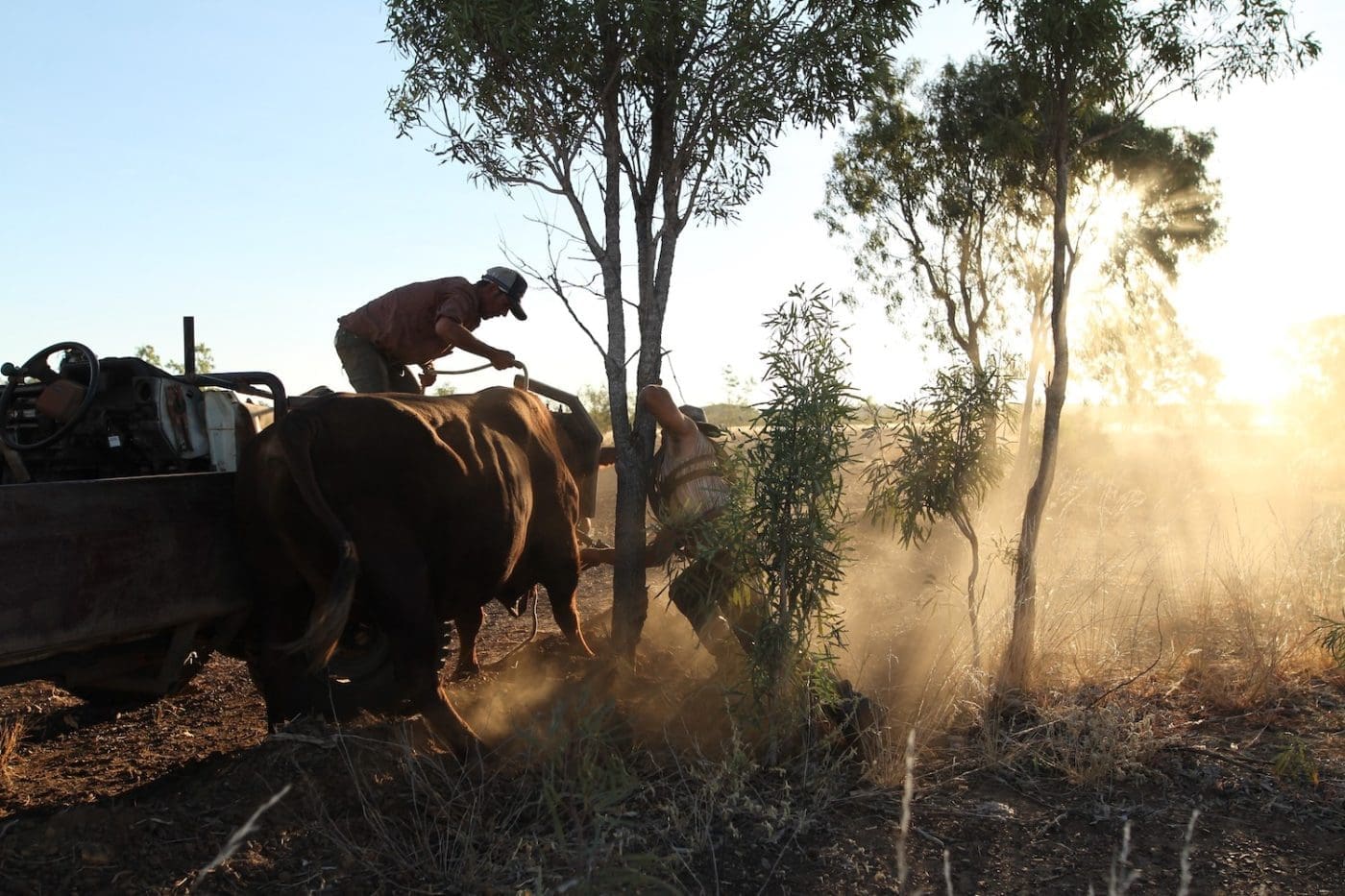 THE unique skills of bull catchers will be documented through a new ABC television series that premieres tonight, telling the stories of four groups of 'outback ringers' at various locations in the Top End.
Part one of the 10-part NT produced television series Outbac Ringers airs on ABC TV and iView at 8:00pm tonight.
An original concept by Darwinite Tom Lawrence, the series is produced by Ronde Media with Ben Davies (Bondi Rescue) serving as Executive Producer.
The show is set to provide audiences with a unique insight into the exhilarating world of ringers while showcasing the Northern Territory's vast landscape and colourful characters.
The four awe-inspiring teams include husband and wife duo Liz and Willy Cook, Lach McClymont, seasoned bull catcher Kurt Hammer, and father and son Clary Shadforth and his 17-year-old Francis.
The Northern Territory Government provided $80,000 towards the production of the series, with the show generating $0.45 million for the Northern Territory economy through local purchases.
This locally filmed series was commissioned by ABC. Create NSW provided post production assistance on Outback Ringer.
The full-length series is the successor to ABC iView ratings winner Gun Ringer, which saw audiences first introduced to the fast-paced, high-stakes world of feral bull catching in the Northern Territory's Top End.
The series will showcase the Territory to a global market comprised of more than 100 countries.
Director Screen Territory, Jennie Hughes said Outback Ringer is set to be shown in more than 100 countries.
"So this is a fantastic opportunity for those around the globe to gain a unique insight into an action-packed, highly specialised industry in the Northern Territory.
"Through funding and collaboration with Screen Territory, I hope that our evolving screen industry will see our rich Territory tales continue to be shared on a global scale.
"The production is a testament to the fact that screen content from the Northern Territory is clearly resonating with audiences in Australia and internationally."
Outback Ringer producer, Tom Lawrence said he was excited to see the show go to air.
"Growing up in the Territory, I would always see cattle trucks on the highway so I have always been interested in the world of outback ringers and excited by the aspect of mustering at remote cattle stations.
"I feel very lucky and grateful for the support from the Northern Territory Government for providing funding towards this project and the local film industry."
Cast member, Kurt Hammer said the series helped to show what the Northern Territory is like.
"There are a few characters, there's the country and it will open up people's eyes to what handling feral cattle is all about."
Liz and Willy Cook said being part of Outback Ringer gave them an opportunity to show off the beautiful and unique Top End and those who call it home.
"It is a snapshot into the lives of the men and women of the remote Top End. There is no shortage of dust and classic character, a tenacious community we are proud to be a part of."