There are high expectations evident among New Zealand livestock industries as the country moves towards mandatory individual animal identification of all cattle by July 1 this year, followed by deer nine months later.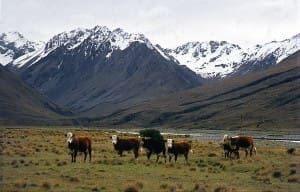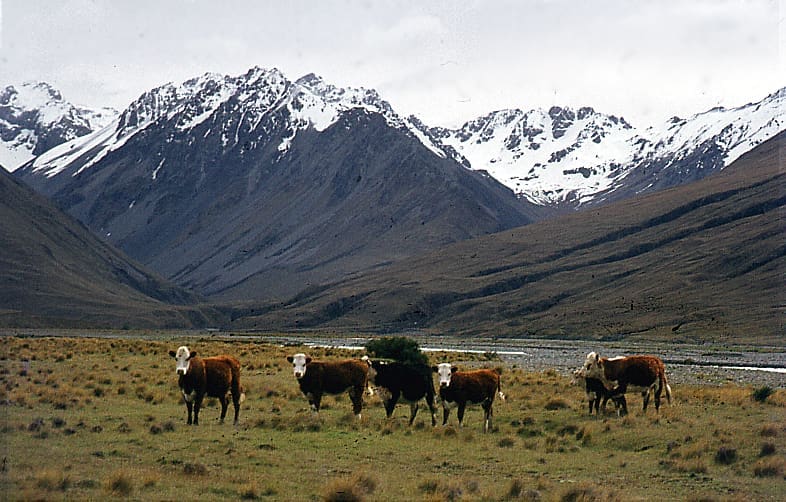 NZ cattle farmers have a deadline of July 1 this year to ensure all their cattle are tagged and registered, while the deadline for deer is March 2016.
Until now it has been mandatory for cattle born after July 2012 and deer born after March 2013 to be tagged and registered prior to six months old, but from July 1 the legislation will cover all stock.
The move towards tagging and registering all cattle and deer will be a significant boon to farmers and the New Zealand economy, says the agency administering the system.
The head of NZ's National Animal Identification and Tracing (NAIT) scheme, Dr Stu Hutchings, said there were three main benefits of tagging: improved biosecurity performance; food safety/market access; and farm management.
"The dairy sector thinks about biosecurity implications from a disease perspective such as Foot and Mouth, so for them it almost becomes an insurance policy," he said.
For cattle and deer farmers, the scheme provided assurances about food safety and underpinned market access.
Dr Hutchings said lifetime traceability would become increasingly important to the NZ  meat industry.
So far 76 percent of NZ cattle and deer have been tagged and registered. Once stock are tagged and registered, their movements around the country have to be recorded.
"When stock are shifted from one farm to another, a farmer has to put into place a sending movement in the system and the receiving farmer has to put in place a receiving movement," Dr Hutchings said. Farmers are required to register stock movements within 48 hours.
"But on that we are seeing only about 40 per cent compliance," he said. Lifestyle farmers had a good understanding of the system but a lower percentage of them currently complied with the requirements.
Stock also have to be registered when moved from a farm to a meat processor, or to a saleyard. In these cases the processor or the yards act on behalf of the farmer. Compliance in these two respects is above 98 percent.
During 2014 there were 13.4 million cattle and 760,000 deer movements across NZ.
Using the system, farmers can punch in their RFIS tag numbers into the NAIT system, and know which animals they have received or sent home, in real time. A grazier can record weight gains and any treatments against those animals. Through tagging, farmers could also keep a better record of grazing management.
"There is a significant economic potential from the scheme – a farmer can produce a report when he's selling a group of animals at a sales yard or to another farmer and say, here's the treatments they've had, here's the withholdings, here's their herd status. You then start to add real market value to animals," Dr Hutchings said.
He stressed the importance of the data being current. The penalty for non-compliance is NZ$150 per animal. If NAIT knows of an animal movement that has not been confirmed, it sends a farmer a reminder email to make keeping up to date easier.
NAIT staff were trying to improve the technology and ease of use of the system.
"You can scan an animal with scanner, bluetooth it to your phone and with your phone upload a movement to your computer. We're trying to make scanners more available. If people want to borrow one they can phone the contact centre and we'll send one out," Dr Hutchings said.