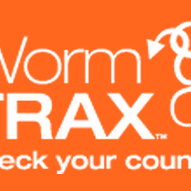 Beef producers in susceptible areas can now implement a more effective worm management system for their herds with a new online tool developed by Zoetis.
The new tool, WormTRAX, scans a database of more than 50,000 independently-tested manure samples and identifies the most prevalent worm species geographically across Australia.
The new resource, accessible here, will allow producers across Australia to identify which worm species are present in their geographical area by simply entering their postcode online.
The information will assist in implementing the most appropriate management strategy for their herd and help to reduce the economic burden of internal parasites, estimated at more than $38 million for southern beef producers (Holmes & Sackett research).
"Based on more than 12 years of data, WormTRAX is the most comprehensive worm tracking system ever developed for Australian cattle producers," Zoetis's senior veterinary technical manager, Dr Lee Taylor said.
"The accumulation of these test results will give the beef industry the ability to predict worm types in cattle and assist producers in making the right drenching decisions for their herd," he said.
The WormTRAX database consists of samples from more than 50,000 animals tested by Veterinary Health Research in Armidale, NSW. The independent laboratory found that the average worm egg counts vary seasonally in line with rainfall patterns throughout Australia.
Small intestinal worm (Cooperia spp.) is the most prevalent worm species cultured in all regions.
In summer rainfall regions, Barbers Pole Worm (Haemonchus spp.) and Nodule Worm (Oesophagostomum spp.) followed.
Small brown stomach worm (Ostertagia spp.) and then Stomach hair worm (Trichostrongylus spp.) were the next highest in winter rainfall regions.
Regional variations highlight the importance of producers knowing what worm mix affects their herd. Without effective management techniques in place, parasites can be detrimental to the health, performance, growth and lactation of beef and dairy cattle.
"The economic burden and productivity losses for producers can be significant" Dr Taylor said.
"For beef producers, parasites affecting weaner and yearling cattle can hold them back in growth and development. This is also the case for dairy producers, meaning maiden heifers can be delayed in reaching joining weights, while worm burdens in lactating dairy cattle can reduce their ability to produce milk."
Zoetis estimates that more than $100 million is spent on broad spectrum cattle drenches in Australia each year, so choosing the right type of drench, and the most reliable method of administration, was a priority for producers, Dr Taylor said.
Re-seller Sam Doust, from TopX Livestock and Property in Eidsvold, Central Queensland, said he was confident that producers will benefit from knowing the worm species that might be infecting their cattle, especially when there are geographic variations.
"With such an extensive database now available to producers, we know exactly the types of worms that infect our cattle, and that helps us to make the right drench choice," he said.
"Monitoring worm egg levels in our young cattle can also help provide a guide on drench timing, meaning we get the best results from our drenching," Mr Doust said.
WormTRAX makes a suggestion for drench selection based on the length of activity of popular drenches against the common worm mixes. Producers should speak to their vet or farm advisers when selecting their drenches. A broad spectrum drench like Dectomax, that provides persistent protection against the major worm types infecting cattle, may be recommended.
Key times to take action on worms are at weaning, when young stock are still building their immunity to parasites. Subsequent to this, drenching should occur at key times of the year in growing stock when climate favours worm development and pasture contamination with larvae.
In dairying or intensive beef production areas where stocking rates are higher, producers must be more vigilant. It is important that all cattle producers undertake a comprehensive and holistic approach to cattle parasite management.
Cattle producers wanting to control the impact of parasites like worms on their property should visit WormTRAX to identify which worm species are most prevalent in their area.
About WormTRAX
The WormTRAX database contains data collected since 2001, analysing more than 50,000 manure samples from all cattle producing regions of Australia. Samples were submitted to an independent laboratory for worm egg count testing and subsequent culture and identification of the worm larvae present.