THE logistics of vaccinating weak and stressed cattle remains a major challenge for north western Queensland cattle producers as they look to recover from the devastating flooding that engulfed the region earlier this month.
Protecting surviving cattle from diseases such as botulism, leptospirosis and bovine ephemeral fever (three-day sickness) is foremost among producer concerns said Kylie Stewart-Moore, a veterinarian and cattle producer whose own family lost an estimated 15 percent of the herd from their property Dunluce at Hughenden in the disaster.
Talking to Beef Central this week Kylie said many people are now desperately trying to keep the stock they have left alive and healthy, but the logistics of handling and vaccinating weakened stock is layered in complexity.
Caution against moving and handling cattle too early
Effective vaccines are available but the challenge is many cattle are still too weak to be moved, Kylie said.
While many cattle would have likely been vaccinated against botulism prior to the floods, vaccination rates for bovine ephemeral fever and leptospirosis are likely to be far lower.
Vaccinations for bovine ephemeral fever require two injections at least two weeks apart, and leptospirosis requires two vaccinations four to six weeks apart. Botulism requires single shot vaccination which provides immunity for between one to three years depending on the vaccine type used.
Kylie said the metabolic and the mental stress cattle to which have been exposed will have left many in a significantly vulnerable state.
"They're just not functioning properly, their immune systems will be worn down, and their normal grazing and herding patterns are completely disrupted, so there is a lot of consider before yarding cattle and handling cattle.
"From a veterinarian's point of view, it really needs to be considered on a case by case basis or a property by property basis.
"I would be very reluctant to definitively tell producers that they should or shouldn't vaccinate in one broad statement, because there is so much to consider in the wake of an event like this.
"All of these producers, they understand their stock, and the physical stress that their animals have been through.
"A lot of them were out there in the elements with them, and they saw first-hand what the cattle were subjected to.
"However mustering and yarding them for vaccination at the moment might just be the extra factor that tips cattle over the edge into clinical disease, and when morbidity rate is climbing then you have mortality, so that is something for people to consider."
Green grass best medicine
In the space of a few weeks cattle have gone from eating low protein lignified phase four grass to having no food for over a week to now having paddocks in front of them with phase one lush green grass with a high water percentage.
"All of that increases the challenge the bugs in the rumen have to overcome to start extracting nutrients," she said.
"There are additives or feeds that can help the rumen microbes recover, but I'm of the opinion that a varied and abundant pasture will be probably some of the best medicine that will be given to these cattle."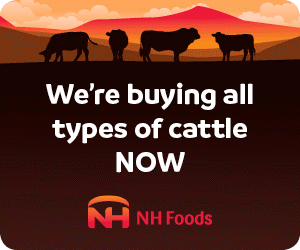 However she said the feed response has been varied, with many reports of country that has been damaged and scalded by flooding or silted over, where a feed response is yet to occur.
Most properties in the region now need to repair or replace flood fencing before paddocks can be locked up and pastures managed to ensure maximum response from the rain and flooding event.
Kylie said a key focus on Dunluce at present, as is likely to be the case for most affected properties, is fixing damaged flood fences.
She said the family will probably wait at least another fortnight before starting to move cattle into the yards.
As recently as last weekend they were still seeing new cases of 'down' cattle, some 15 days after the rain stopped.
"They are just metabolically spent and I think just mentally fatigued and pretty distraught after everything, it has been a load for the cattle to bear.
"We're giving everything plenty of space just to recover from the event, any percent weight loss they would cop from being in the yards right now is the last thing they need."
Producers urged to seek advice from their cattle vet
"From a vet's perspective I would advise any producer who is concerned about things like botulism or three-day and is considering mustering and yarding just to give their local cattle vet a call.
"A lot of these vets have been out in the paddock seeing what is going on.
"It might also be a case of taking panels out to cattle that are in a high risk area and vaccinating them in their paddock instead of walking them to a set of yards.
"It might just make a very hard decision a little bit easier for them if they make a quick phone call to their local vet and just discuss a few of their factors on their property."
Three-day symptoms limited so far
Kylie said on Dunluce she has only seen one animal showing potential symptoms of bovine ephemeral fever, but said it had recovered quickly with anti-inflammatory medication.
"That is one out of 5000 head remaining here after the flood, so very low so far, but we're also seeing very few swarms of sand flies as of yet, they may come as the cycle continues."
'A definite sense of community and humanitarianism'
Kylie said the support and understanding affected producers were receiving from the entire community was playing a big role in helping them to recover.
"There's a definite sense of community and humanitarianism, there are a lot of people just reaching out with a phone call to offer a bit of support.
"I think that has been a huge help because people don't need to explain what they have been through to their neighbours or their friends, they just understand.
"There's a lot of people this will effect for a long time to come, and young people that were just starting out who have had huge losses and are now trying to work out how they come back from that from a business perspective and emotionally.
"But there is a definite sense of community at the moment and I think it just reiterates the wonderful region of Australia that we live in, everyone is pulling together."