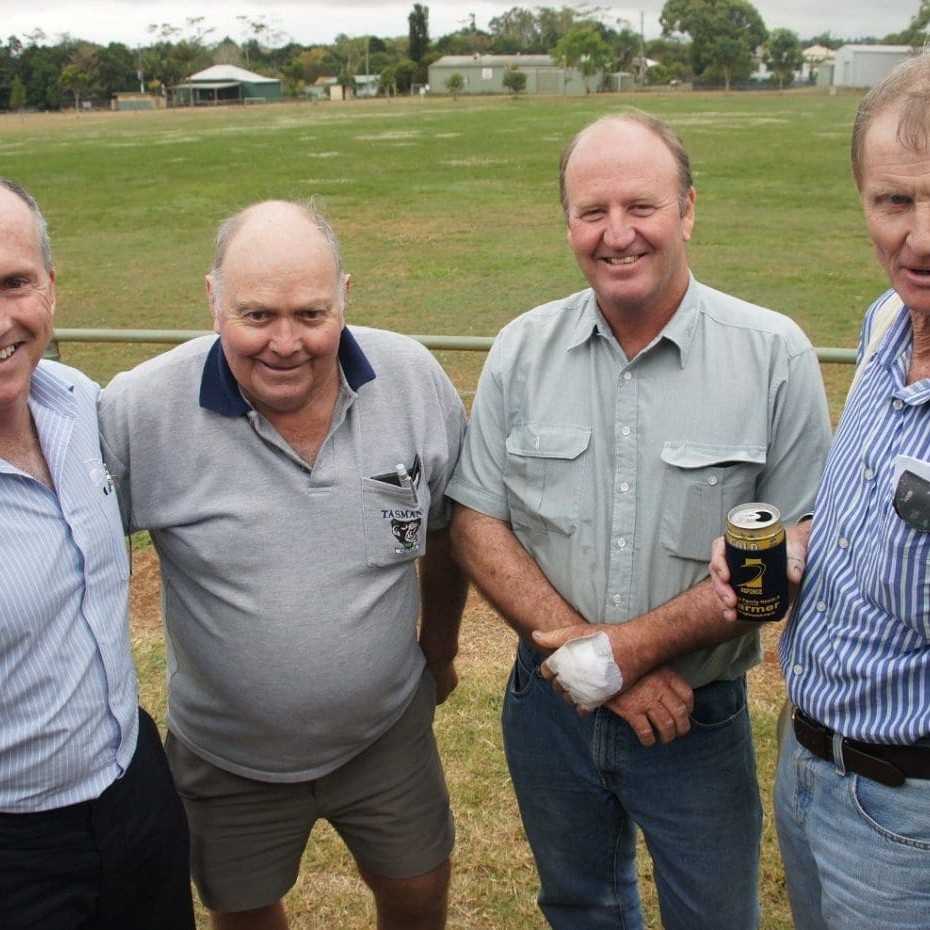 With Australia's third largest tourism destination of Cairns on their doorstep, it's little wonder that more than 100 North Queensland beef producers were motivated last week to discuss prospects for the establishment of a regionalised northern wet tropics beef brand.
A forum in Malanda organised by AgForce northeast Queensland regional manager Paul Burke drew a solid audience of producers from across the Atherton Tablelands, together with wet tropical coastal areas south to Tully and Innisfail, and more extensive breeding areas further west.
A panel of expert speakers was assembled to outline some of the pitfalls, challenges and opportunities that might emerge, should a localised brand project gain momentum.
Some of the common themes to emerge revolved around:
the need for year-round consistency of supply and how to achieve it – considered to be an absolute fundamental in brand programs
matching local genetics and production systems to optimum MSA performance, while managing for the environment
the challenges surrounding organising group-based livestock supply into a brand program
the perceived advantages/disadvantages in linking with marketing terms like 'grassfed', 'natural' and region of origin, and the absolute need for brand integrity.
Nobody left the meeting with the notion that it would be easy, or any overnight success, but the general feedback from participants was that the principals looked encouraging, and that the process deserved further scrutiny.
At the end of the meeting it as resolved to form a steering committee to explore the region's prospects further, and to come up with a proposed plan to progress the brand concept.
AgForce councillor Alex Stubbs, a beef producer from Mirriwinni, near Innisfail, set the scene, pointing out the significant momentum in grassfed brand programs being seen both within Australia and overseas.
"The challenge in this environment is in delivering the consistency of quality and year round supply that brand programs require. But the science is there through the Meat Standards Australia program to consistently deliver on those tenderness and quality issues," he said.
"It won't be easy – but if we don't try, we'll continue to take whatever grid price somebody wants to give us. This way, we can have a little more control over our destiny, and potentially gain a larger share of the consumer dollar," he said.
"We've got the genetics, we have the nutrition up here, we have the skills of producing good beef, what we fail to do it market it. We sell cattle but we don't yet market our beef," Mr Stubbs said.
Acting MC for the day, AgForce president Brent Finlay, said he had been a part of a local producer alliance group since 1991, which still existed today. "Unity within agriculture, or working together as groups, is something I'm passionate about, and I encourage producers everywhere to think about it. Agriculture has to muscle-up and get on the front foot. It's a battle, but we need to get better at what we do," he said.
"Looking at the potential that exists here in this part of far North Queensland, with the magnificent kikuyu pastures I saw around Malanda, shows there is a lot of potential here."
Local QDPI extension leader Bernie English estimated a potential annual turnoff of 30,000 cattle on improved pastures with potential to grade MSA each year, from the total Atherton Tablelands/wet tropical coast region's beef herd of about 160,000 head, run on about 800 properties.
This could potentially provide the critical mass necessary to make a brand program successful, he said.
"The region has a fairly reasonable climate and reasonable soils, giving stocking rates on the wet coast of an adult equivalent to 0.6ha on improved pasture," he said. "That delivers at least 160-180kg weightgain a year," he said.
On the elevated Atherton Tableland, the winter slowed down pasture growth, but typically ran an AE of 0.8ha, delivering 200-220kg/year weightgain.
To the region's advantage in evening-out seasonal peaks and troughs was a wide range of good grasses and legumes that could improve pasture performance, both over winter and summer.
The decline in the Tablelands dairy industry over the last few years had also delivered a couple of hundred 'new' beef producers on good country, many of whom were expert pasture managers, Mr English said.
He also discussed trial work which had exploded some of the 'myths' about poor performance in western cattle brought east onto the North Queensland wet coastal region, when handled properly.
Another point of discussion was the trade-off between MSA supply and HGP use – often regarded as an 'either-or' circumstance in northern Indicus-based beef herds.
Mr English suggested producers in the region needed an MSA/brand premium of around 30c/kg in order to offset the production boost delivered by HGP.
The MSA premium in this region last year reached as much as 50c/kg, but was currently around 20c/kg, he said. Based on recent northern trial, only one HGP-treated steer had graded MSA, while almost all the non-treated steers had qualified. However other trials often showed a 30kg carcase weight advantage in Droughtmaster cross treated with HGP.
Well known beef production and genetics advisor, John Bertram, said the ideal of developing a regional grassfed brand was 'honourable, and worthwhile pursuing,' however he warned that the process would require deep commitment from stakeholders and a strong marketing effort.
In order to move towards a premium brand program and successfully achieve high compliance on a regular basis in northern herds, it would be necessary firstly to set some breeding objectives in order to reach target markets, he said.
Before that could start, it was important to better understand current herd performance, especially in areas like reproductive rate, that could greatly affect financial performance.
"If producers in this environment choose to pursue an MSA-based brand program, we need to think about what sort of MSA boning groups can be achieved. If producers wanted to target boning groups six or better, for example, this would put considerable pressure on local herds."
In terms of the region's current breeder herd, Mr Bertram raised a suite of issues, as 'food for thought' for producers who might be interested in engaging with any branded beef program.
"Do we really need 100pc Brahman in this environment?" he asked.
"I would challenge producers to consider what they really need in terms of tropically-adapted genetics, and of that, how much needs to be Brahman. Perhaps the answer is 70-80pc tropically adapted genetics (including Senepol, Belmont or Tuli), and the balance other genotypes to build carcase traits.
"Yes, we need to think about the environmental constraints and issues like parasite challenge in this environment, but within that, they have to be fully-functional: fertile cattle that have a target calving interval of less than 365 days – but that's where it starts to bite, because there would currently be a lot of cattle around this district that are functioning at 12-16 month intervals," he said.
"A lot of the time, it is not obvious where we are losing profitability."
Mr Bertram said there were already a lot of cattle being bred in hostile tropical environments like Indonesia that were under 50pc Indicus content.
He also highlighted the opportunities with crossbreeding, pointing out that the nation's largest pastoral companies working in northern Australia had all moved sharply away from purebred production – breeding cattle to match the environment, with the production system and markets in mind.
Mr Bertram also discussed opportunities to improve growth rates, both genetically, and through management.
There was also a big push on now for polled cattle, and especially for brand programs where issues like animal welfare could become a stronger consideration.
"Ignoring it could come back to bite us," he warned.
See separate comments from the northern producer brand development meeting in this morning's separate article "Producers learn from JBS brand experience"