THE electronic version of Australia's livestock National Vendor Declaration is not being made mandatory, saleyard managers were told in Bendigo yesterday.
At the Australian Livestock Saleyards Association conference, Integrity Systems Company project manager  for adoption, Demi Lollback, said the eNVD and the eNVD app were not being mandated.
"There is a lot of chatter that it is being mandated – that's an absolute fallacy," she said.
"We don't even know when that might happen or if it will happen, and that won't be at the remit of Meat & Livestock Australia or (its subsidiary) ISC; we are an R&D and marketing body, so we are basically a service provider for the industry," she said.
"That decision to go paperless will happen a lot higher than us.
"We are just here trying to help industry in the interim; that if that mandate does come through, that we've got some plans in place to help that roll it out a lot smoother."
Ms Lollback said the Livestock Production Assurance and National Livestock Identification System come together when a producer creates an NVD and links on-farm assurance and traceability for livestock moving through the value chain.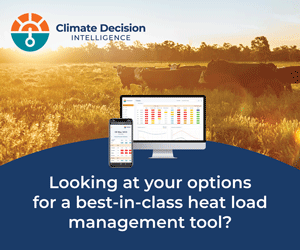 "So prior to the NVD app and the app is what allows to go paperless, we still had an NVD, but it was quite flat, it wasn't dimensional," she said, allowing NVDs to be created online and then printed on paper for transporters.
"We now have the NVD app that allows us to go paperless and that added some dimension to what we can do."
She understood the eNVD app added some confusion and still didn't meet the needs and purposes of everyone, which is why ISC wanted to talk to industry and make it more user-friendly for everyone in the supply chain.
Ms Lollback said one of the groups MLA hadn't done anything with up until very recently is transporters and it had employed someone to help with transport adoption of the eNVD and the app.
"The reasons we are doing all this is there are challenges with the paper versions of the NVD."
This included illegible hand writing and not enough room for all the Property Identification Codes on sheep NVDs and descriptions like "blackish cows", she said.
The eNVD system enabled producers to produce all consignment documents digitally, including LPA and health declarations.
"If we have a paperless electronic system in place, it's going to make our lives a whole lot easier to trace animals if there is a disease outbreak.
"That is the one of the benefits of the industry going paperless or at least having everything collected electronically," she said.
"We can still capture all that information electronically and still use paper in the interim if producers or whoever is creating a document is using the eNVD system or the web-based application."
She said the only downside of collecting data electronically is there was no internet access, and that is why the app was developed offline.
Ms Lollback said industry feedback on eNVDs included challenges such as they are often not complete, there was no process for managing a paperless consignment, the transporter doesn't want to use it, software can't consumer it, potential users don't have smartphones or can't find their PICS, trucks arrive without paperwork and the need for more education.