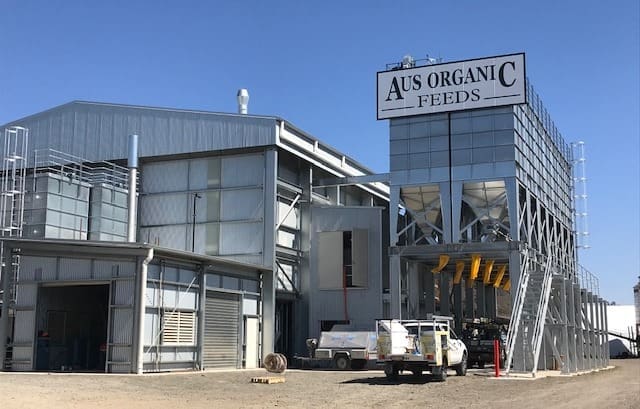 PRODUCERS of certified Organic beef will have better access to permissible production supplements for stock, following the commissioning of a new feedmill on Queensland's Darling Downs.
A new mill established by stockfeeds company Aus Organics has been going through its commissioning phase for the past three weeks at Greenmount, near Toowoomba.
The new greenfields facility replaces the company's existing much smaller, and less efficient mill which has been used to produce small volumes of certified organic livestock supplements since 2000.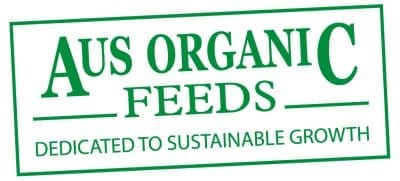 "The industry and our customers have simply outgrown the old mill, so we took the decision 18 months ago to expand," company managing director Quentin Kennedy said.
Cost for the entire project was around $5.5 million, but the new facility, with capacity to mill up to ten tonnes of pelletised material an hour, and considerably more than that for mash and loose mixes, is ten times time size of the mill it replaces.
The new stockfeed mill is located on the same site, but operates independently to sister company, the Kialla Pure Foods Certified Organic flour mill. Combined, the site represents Australia's largest organic grain and stockfeed milling operation.
The new stockfeed mill features an American roll-stand and Italian-made pellet press, with the rest of the production equipment made by Skiold in Denmark.
The company said the new mill represented a major step forward in keeping pace with the momentum being seen in Certified Organic beef production in Australia.
While the biggest portion of the Aus Organic stockfeed business currently is in organic poultry feeds, it sees ruminant feeds for certified Organic cattle and lambs as an area of major expansion – particularly in the mineral supplement field.
The products it produces are not designed as drought supplements, so much as year-round production feeding tools to boost Certified Organic animal performance, Mr Kennedy said.
For this purpose Aus Organics has developed a range of protein/mineral loose lick products under the label, Lifecycle, developed in consultation with a well-known ruminant nutritionist.
The products are designed to provide critical nutrients, soluble nitrogen and by-pass protein to prevent protein, glucose, mineral and vitamin deficiencies in cattle and sheep being run under certified Organic conditions.
The supplements also contribute to the daily requirements for calcium, phosphorus, sulphur, sodium, potassium, magnesium, cobalt, copper, iodine, iron, manganese, molybdenum, selenium, vitamin A, vitamin D3 and vitamin E. Each product provides different levels of protein, for certain applications like pregnant and lactating females, to grower cattle to maintenance. Protein levels range from 11-32pc, depending on application.
The company's website says the products are formulated to supply the necessary elements to the rumen microbes, enabling them to function properly when digesting dry pasture. The level of protein required, and the product chosen from the range, would be dependent on existing pasture quality and the biological needs of the animal, given its stage in the lifecycle.
The by-pass protein included is glucogenic, giving it the capacity to provide glucose to keep the animals in a positive physiological balance, as well as supplying essential amino acids for growth and lactation. Organic soymeal is used as a protein source in some rations.
All of the domestic supplement products are sold through Landmark merchandise outlets, either in bulk, bulk-bags or 25kg bags.
Export potential
The Aus Organics facility is also licensed for export, and a trade visit was made to North Asia last week to seek business opportunities for organic feedstuffs for export.
"There will be a lot of synergies between Aus Organics and Kialla, because 30 percent of Kialla's flour business is in export, and some of our clients overseas are really interested in expanding into stockfeeds as well," Mr Kennedy said.
In addition to its organic-eligible product range, Aus Organic Feeds will also offer contract and toll milling services for both Organic and conventional rations.
The manufacturing  and milling equipment's design and ease of cleaning means it can easily interchange between production of organic and conventional rations. The company is also looking at the prospect of producing supplements compatible with the rapidly-growing certified grassfed farm-assured beef programs.