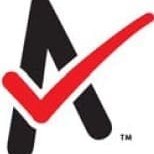 Nine years after its launch in 2004, the Livestock Production Assurance system has identified a need to're-engage' with beef producers to reinforce the key messages about the LPA program and the critical role it plays in protecting the industry.
For those unfamiliar with the Livestock Production Assurance (LPA) system, it is the Australian livestock industry's on-farm food safety program. Essentially, it is the beef producers' pledge that the meat or livestock they generate from their property has been produced safely.
LPA accreditation means the producer stands by what he or she sells. When a producer ticks the box on their National Vendor Declaration form, they are guaranteeing their on-farm practices meet LPA requirements.
A random audit process is applied to LPA-accredited producers, where producers must be able to back-up those claims with accurate property records.
As industry's on-farm food safety program, LPA meets the stringent requirements of domestic and export markets, providing assurances over the safety of Australian beef. The process is not mandatory, but very few domestic, and no export processors will take the risk of purchasing non-LPA cattle, providing the strongest possible incentive to join.
Need to're-connect'
LPA advisory committee chairman, Kevin Roberts said increasingly, feedback from LPA auditors and personnel suggested that some producers were losing touch with the principles behind the program, and why it was needed.
"Since the initial push for LPA starting in 2003-04, older producers have been replaced by their sons; and new people have entered the livestock industry. That has caused something of a disconnect in understanding about the critically important reasons why the industry operates LPA," Mr Roberts said.
"It was felt it was time to re-establish those connections and commitments with producers who might not have been closely exposed to the program from the start," he said.
The success of Australia's livestock industry was underpinned by its enviable reputation as a producer of safe, clean red meat, Mr Roberts said.
"The on-farm practices required under LPA are a critical part of ensuring our product meets the stringent food safety requirements of domestic and export markets. LPA accreditation is not just about ticking a box on the National Vendor Declaration form – this is just the final step – appropriate on-farm systems to ensure the red meat they produce is safe must underpin this final action," Mr Roberts said.
Suite of new information resources including video
To assist red meat producers and those that support them to fully understand their responsibilities under LPA, the program has created a suite of new producer-friendly online information resources.
A new national advertising campaign, including ads on Beef Central, is emphasising to producers the personal role they play in maintaining Australia's reputation for clean, safe red meat production.
Another part of the awareness campaign is a four-minute video which has been produced to explain the basics of the program, including the five elements producers need to consider in order to meet food safety requirements. Based on the audit process, the video highlights typical production situations and LPA-compliant solutions.
The video can be viewed here.
Booklet on keeping better records
To be compliant with the LPA program, livestock producers must keep detailed farm records including all stock treatments and movements, as well as undertake a risk-assessment of their property. A booklet of templates has been produced to support producers in keeping records to the level required by LPA.
The booklets can be downloaded from the LPA website (click here to access). From early May, hard copies will also be available for producers to buy when they order new NVD booklets.
Who's behind LPA?
The Livestock Production Assurance program is overseen by the industry's LPA Advisory Committee (LPAAC). The committee is made up of representatives of peak industry bodies responsible for red meat production – cattle, sheep, goat and dairy producers, processors and livestock agents.
LPA representatives include Cattle and Sheepmeat Councils of Australia, Australian Livestock & Property Agents Association, Australian Lot Feeders Association, Australian Meat Industry Council, Department of Agriculture Fisheries and Forestry, Meat & Livestock Australia and AusMeat.
AusMeat administers the LPA program on behalf of industry, and carries out all LPA audits.