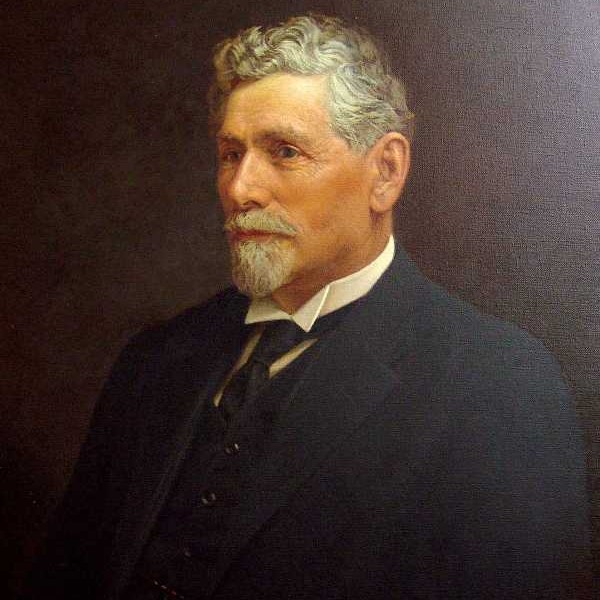 Just as the distinctive bar-over-S-K firebrand has become a distinctive image associated with S. Kidman and Co, so too has the sight of cherry-red coated Santa Gertrudis cattle, spreading out of the company's vast Channel Country holdings in a flush season.
While in recent times the historic pastoral industry stakeholder has expanded into composite and crossbreeding to suit its diverse geographic footprint, Santa cattle continue to fill a core genetic role, the ninth World Santa Gertrudis Congress heard in Brisbane during last week's Ekka.
Delivering the congress's keynote address was Will Abel-Smith, Kidman's livestock marketing manager – and a descendent of the great pastoralist himself. Squint a little, and it wasn't hard to see a family resemblance, when photos of Sir Sidney were displayed during the Congress presentation.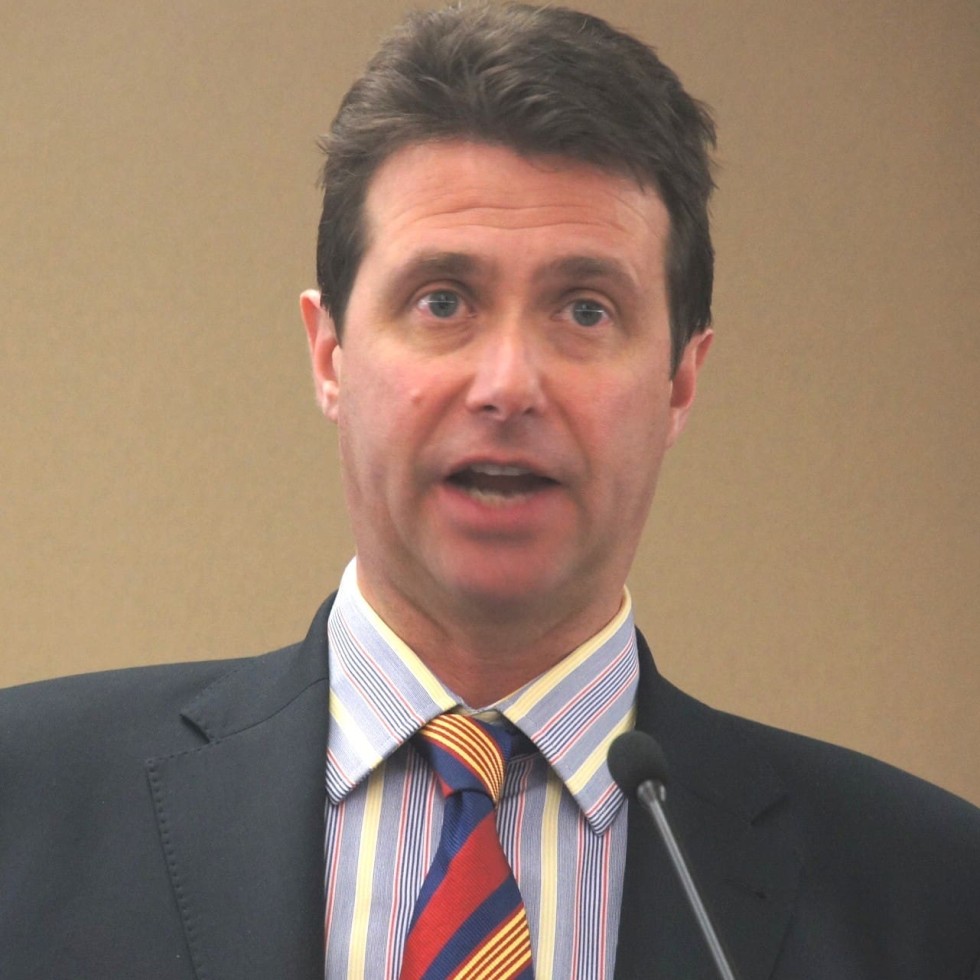 "Santa cattle have been a great asset to our business over many years, and perform well across a large expanse of our country," Mr Abel-Smith told the gathering.
In his day, Sir Sidney Kidman was probably as well-known as any Australian, after launching his pastoral empire 113 years ago in 1895. Over time he held an interest in more than 100 stations stretching across northern and central Australia, at one point controlling a land area larger than England in size, running more than one million cattle.
A recent Australian National University economic study examined Kidman's business model, and declared him an "early pioneer of adaption to climatic uncertainty, breeding cattle in the north, and working then down through the fattening country on their way to market in the south, in a true supply chain approach. All of the chains ended at rail-heads, increasing his options and flexibility for marketing the cattle," the study said.
Kidman was also a strong adopter of technology, using telegraph in its earliest days to identify market and seasonal trends and to move cattle to his competitive advantage.
A large part of his land procurement strategy was based on the three great inland rivers forming the Channel Country – the Cooper, the Diamantina and the Georgina – as a unique natural cattle fattening resource. He set about building his cattle empire around that region. Kidman knew that it was 'two chance' country, where a season could come via direct rainfall, or beneficial flooding from rain upstream – and getting both could produce absolutely magnificent seasons.
Flooding on properties like Durham Downs, still one of S. Kidman's flagship finishing properties, can run 20km wide between the surrounding hills, and up to 120km in length, growing a huge amount of feed in a good year. Cattle grazing native sorghum and grasses, clover and burr vine often produce weightgains of 2kg/day in a good season.
While S. Kidman today is a lot smaller than in Sir Sidney's era, the company is still Australia's largest private landholder, running about 225,000 cattle on 18 properties stretching from the Kimberley, across the NT, Queensland's channel country and into South Australia.
In the far north (refer to property location map published here, or larger version accessible at bottom of page), the company runs about 75,000 Brahman and Charbray cattle. This year, because of the shape of the season, all the young cattle from the north have been removed at a young age, into the channels, where the weightgains are much better.
Further development potential remained on the northern country, Mr Abel-Smith told last week's Congress, with capacity to build by at least another 10,000 head through improved waters, subdivisional fencing and other improvements.
The balance of the breeding herd is in Queensland's southwest corner and northern SA, which are currently close to being fully stocked, after the third good season in a row.
These 'southern' properties are a mixture of breeding and finishing, plus two properties – Durie and Nappamerrie, used exclusively as bullock depots.
In contrast, all of Kidman's 'southern' country continues to run Santa cattle, currently numbering about 110,000 head. Steer calves from that region are also directed onto the Channel Country properties to grow-out.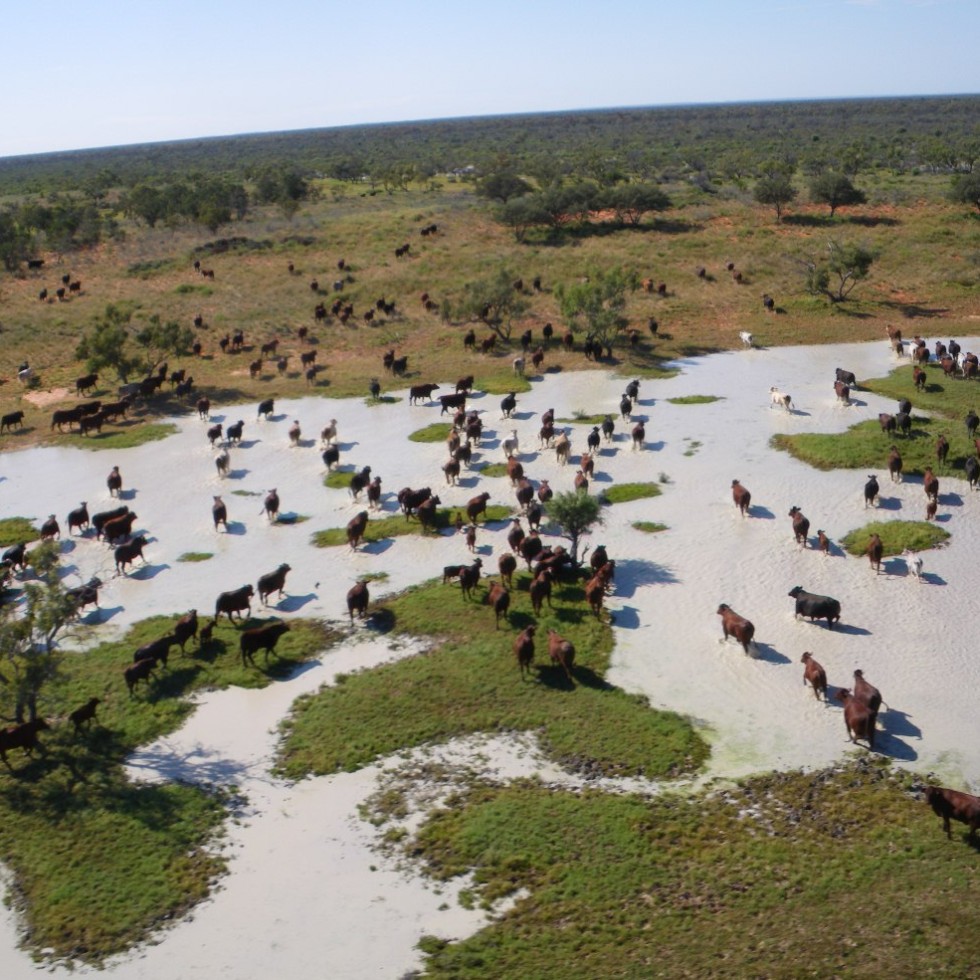 "The Santas live and thrive and grow so well in that country that we really have not considered any other genetic alternatives," Mr Abel-Smith said.
The company's Channel Country finishing resource proved reliable in most years, allowing Kidman to turn off a heavy grass Jap ox spec in most seasons. Last year's steer turnoff averaged 345kg carcase weight, greatly boosted not only by the memorable season, but also by the number of Santa cattle sold.
"Santa cattle always go to meatworks heavier and younger than our Brahmans and Charbrays," Mr Abel-Smith said. "They never give us any issues – they grade well on the grid, they give us no problems with fatness, and are really a no-fuss, high-performance breed under our geographic and management circumstances," he said.
Trialling a 'light-coated' composite in the north
On Kidman's softer northern country where the indicus content requirement is not so extreme, Kidman is trialling a composite breeding program, and carrying out comparisons with existing Charbray and Brahman cattle.
The composite is based on large lines of Tuli (tropically-adapted Bos Taurus) females bought from the North Australian Pastoral Co, and Murray Grey genetics sourced via the purchase of the Willlalooka Murray Grey stud. Those genetics are blended with Charolais and Brahman to come up with a four-way composite.
The final stabilised animal will be 50pc tropically adapted through the Tuli and the Brahman, but carrying only 25pc Bos Indicus.
In an interesting diversion from the 'Black is beautiful' philosophy, the aim is to produce a lighter-coated animal, because so much of Kidman's northern country is treeless plains.
Mr Abel-Smith said Beef CRC work showed that darker-coated cattle under harsher northern conditions came under more stress, having higher internal core temperatures due to heat absorbtion. The composite would be polled, and carry better than average growth and fertility, by local standards.
"Over the next two or three years, the composites will be run alongside our Brahman and Charbray cattle, until we determine which is performing the best for us," he said.
"So far, weaning weight, and weight-at-transfer is favouring the composites. The first full composite steers are currently stationed on Durham Downs on the channels, and will provide useful comparisons against Brahman and Charbray cohorts, on terminal weight and meat quality characteristics," he said.
The other big gain Kidman is hoping for in its composite program is a fertility kick.
"People we speak to tell us we can expect 5-10pc improvement in calving rate. If that is the case, we will certainly be moving more strongly into composite cattle," he said.
Monday on Beef Central: S. Kidman aims to bend the genetic curve in its Santa cattle, and justifies its decision not to go down the 'vertical-integration' route in its business model.