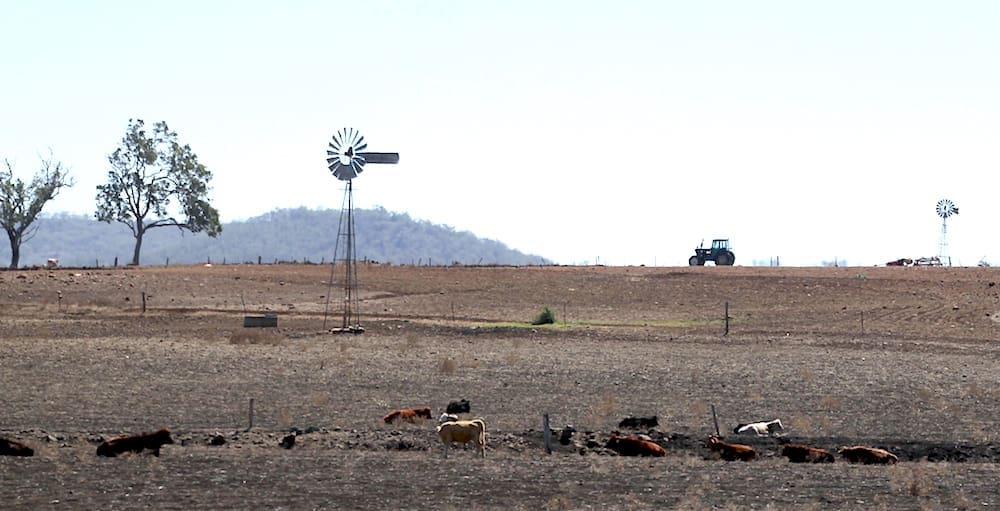 A SURVEY of Queensland farmers has revealed about half had lost more than half their annual income due to drought and about 60 per cent had less than half their potential water supply.
Releasing the results of its 2018 drought survey today, AgForce Queensland renewed its calls for immediate, additional support for drought-affected communities doing it tough and an overhaul of national drought policy to deliver better long-term outcomes.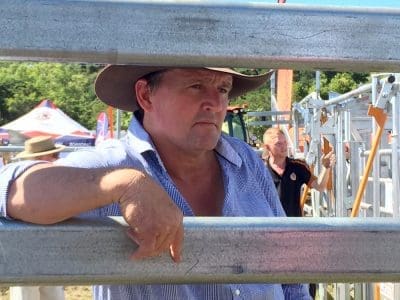 AgForce General President Grant Maudsley, who will attend tomorrow's national drought summit in Canberra, said the prolonged and severe nature of the drought had taken an enormous financial, emotional and environmental toll on many regional communities in Queensland.
"This survey lays bare the impact of the drought with the vast majority of Queensland's cattle and sheep producers running much lower livestock numbers and results indicate almost a quarter of the state's grain growers not planting a crop at all this year," he said.
"The survey also highlighted the resilience of farmers in the face of adversity. While almost half of those surveyed rated the financial and personal impacts of this drought as worse than previous droughts, about two-thirds were optimistic about the long-term outlook for their businesses."
More than 430 primary producers from 49 local government areas responded to the AgForce 2018 drought survey, which was open throughout late September and early October.
Key results include:
81.5 per cent of cattle and sheep producers were running less than three quarters their usual livestock numbers;
Half of those surveyed had lost up to half their annual income with only seven per cent reporting no change to their income as a result of drought;
Almost half those surveyed held and used Farm Management Deposits;
More than half are concerned about the lack of rain and the cost and supply of seeds, feed and stock;
About 60 per cent had less than half of their potential water supply and about 10 per cent reported having no surface water remaining;
About 42 per cent of those surveyed found the fodder and water freight subsidies available through the Queensland Government's Drought Relief Assistance Scheme useful in managing drought.
Mr Maudsley said the results highlighted that primary producers needed both immediate support to help them through this tough time and long- term policy certainty to promote better planning and risk management.
"The ongoing nature of this drought has overwhelmed even the best efforts of many producers to prepare," he said.
"AgForce believes Queensland and Australia needs an enduring drought policy and have proposed an 'Agricultural Business Cycle' approach to help move governments from mainly responding in crisis and to empower producers to continually better manage the impacts of climate risks across their business."
Key measures surveyed farmers identified that would help them through this drought, during recovery and to prepare for future drought events included:
Relief from council rates and leasehold land rent;
Subsidies for fuel, freight and fertiliser;
On-farm water investment scheme, including desilting of dams and to build water storages;
Pest and weed management grants;
Evaluation tools for land, climate, water and weather.
"Drought has such a big impact on Australian agriculture and extended dry periods are a recurring feature, so we need governments at all levels and politicians on all sides to come together with industry to work on a sustainable approach to manage this issue now and into the future," Mr Maudsley said.
Source: AgForce Queensland. More details about AgForce's 'Agricultural Business Cycle' approach is available at http://bit.ly/AgBusinessCycle