One of Australia's most respected and widely known Brahman stud herds will be dispersed in coming days, bringing to a close more than half a century of careful selective breeding in Central Queensland.
The Tartrus Red and Grey Brahman herd was established by Sir Graham McCamley on Tartrus Station in 1958, expanding to about 800 registered breeders at its peak.
Having been a third generation Poll Hereford breeder, Sir Graham approached the use of Brahman genetics with some trepidation at the time, but quickly became a convert to the Brahman's high adaptation and ability to perform strongly in the ticky, humid, dry tropics environment.
Very early in the stud's development, programs were devised in collaboration with CSIRO to monitor and select for weightgain and fertility performance, which was to become the foundation stone on which Tartus's reputation was built.
Tartrus Brahmans enjoyed enormous success across sale and show rings and over the next half-century, in addition to claiming major carcase competitions, prime cattle competitions and feedlot trials.
As a young reporter, this writer attended countless Tartrus sales over the years. There was always an air of expectation at the start of every Tartrus-Lancefield annual sale that 'something special' might happen – and it often did – such was the regard with which the cattle were held around the packed Gracemere buyer galleries.
Ownership of the Tartrus stud herd passed to Sir Graham's daughter, Jennifer some years ago. As outlined in this earlier Beef Central item, "Financial stress bears down on famous CQ cattle operation," the business subsequently went into receivership.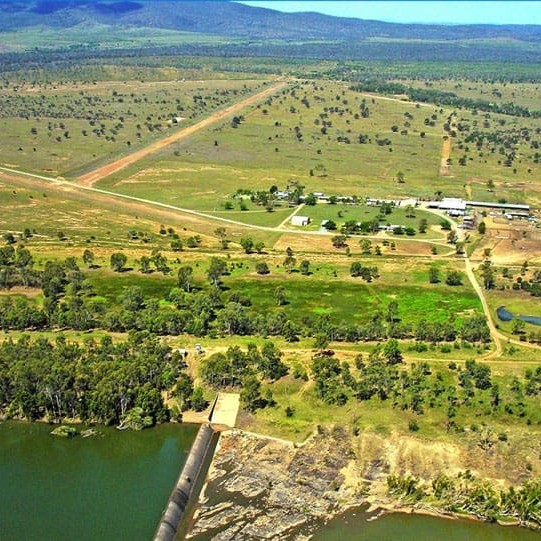 Sir Graham's own cattle business also came under considerable financial pressure this year, leading to the June sale of his showcase Glenprairie station to North Queensland cattleman Peter Camm, for about $28 million, and home-property Tartrus, where he lived for almost 60 years, for about $20 million to the MacNicol family of Collinsville.
It is under instructions of the receivers of Jennifer McCamley Pty Ltd that the former Tartrus stud herd will be dispersed at auction on December 4 in Rockhampton.
Around 520 registered Red and Grey Brahman cattle will be catalogued. Former Tartrus Brahman cows, calves and PTIC cows will be sold individually, with cows and heifers offered with the unique opportunity for buyers to purchase as a pick, a pair or a pen at the sale.
Ray White Livestock stud stock sales manager, James Croft, who is handling the sale, said it offered a rare opportunity to acquire livestock of such high genetic quality.
Included will be Brahman cows and calves (3-8 years old), PTIC cows (3-8 years), unmated cows (3-8 years), registered heifers (18-36 months), Brahman sires (5-12 years) and Brahman bulls (18-36 months).
Selling gets underway at 9.30am on Wednesday December 4 at Central Queensland Livestock Exchange, Gracemere. Ray White Livestock's James Croft can be contacted on 0429 318 646.