IMPACTS of greater climate variability and heat load events on livestock performance was a theme explored in several sessions during the TropAg 2022 research conference held in Brisbane this week.
The discussions on projects around better understanding grazing behaviour and the association with calf loss in open downs regions on Monday came as Julia Creek, in Queensland's northwest, recorded its hottest-ever October day at 43.9 degrees C.
In a presentation on environmental stress and reproductive efficiency in northern Australia, shade export Dr John Gaughan from UQ School of Agriculture and Food Sciences said studies from Florida in the US had shown that the impacts of a heat-load event on a cow could have epigenetic effects in negative performance in calves, as far as three generations on.
He said heat stress in cattle could result in factors including:
Reduced fed intake, leading to lower bodyweight gain and milk production
Reduced fertility rate sand reproductive performance
Increased production costs associated with heat mitigation strategies and
Increased mortality.
But heat stress should not be looked at in isolation, Dr Gaughan said. "You can have heat with poor nutrition, floods, climate stress, transport stress or animals having to talk long distances to water. There's multiple things that can happen that can compound (or indeed in some cases reduce) the impact of heat stress," he said.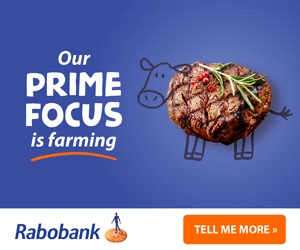 As the industry's key Cash Cow project had proven, any discussion about reproduction in the north depended on which region was involved.
'It's not a one size fits all solution," he said, "but calf loss is a significant problem – average calf wastage in  northern Australia is about 15pc."
"We need to understand what's driving those factors. It's not one simple thing, but we do know that heat stress plays a role."
One of Dr Gaughan's underlying concerns was that the industry was putting 'more and more' Bos Taurus genetics into the north, which could start to compound some of the problems.
But even Brahman cows, which had significantly superior resilience to heat stress, might not adequately cope during severe heat stress events. Both Bos Taurus and bos indicus newborn calves had very limited ability to thermal-regulate, and they were being dropped into an environment which could be 40-45 degrees during the day.

He said research work published in 2020 suggested that extreme heat-load events – even purebred Brahmans would not cope, reproductively.
"They are affected by heat stress – just not to the same extent as a bos Taurus animal," he said.
Epigenetic effects
Even very short-term exposure to high heat could have a long-term effect on fertility in both males and females. Evidence suggested even short-term high heat impact on bulls could have permanent impacts on fertility, and even on DNA fragmentation.
Florida (US) studies on dairy cows had shown inter-generational impacts on calf performance, after a heat load event.
In essence, this meant that subsequent generations of a heat-affected cow's progeny were also affected, never meeting their genetic potential. In some examples, this epigenetic impact has gone out three generations, even though those calves were not exposed to heat stress.
One Australian study published earlier this year showed clear correlation between average monthly temperature and failed semen samples in bulls, across a number of mostly Bos Indicus beef breeds. Another study using Angus bulls showed an eight-week recovery in reproductive performance after a heat load event.
Other studies have shown greater and lesser heat tolerance within beef breeds.
Shade has to be 'done right'
In terms of management interventions during heat events, provision of shade was a simple one, but it had to be done right, Dr Gaughan said.
"Put the wrong type of shade structure in, and it can actually make the situation worse," he said.
"We need to think about the design and where the structures are placed. Air movement under the cloth is equally important as the shade protection itself. A shelter just above the animal's head has very little air movement, and radiant heat can come through the cloth. You need to have enough height to allow good air flow, and reduce radiant heat," Dr Gaughan said.
"Nor do you want animals crowding on one spot, where they will generate more body heat because of the crowding effect. There's still work to be done in terms of how shade should be constructed in paddock environments. Trees are best, but they don't grow everywhere," he said.
Dr Gaughan said the main barriers to producer adoption of management interventions was a lack of confidence, and a part of that was lack of confidence in predictive climate models.
Apart from shade, practical interventions included nutrition and genetics.
"Genetics is going to play a big role in this," he said.
Reducing calf loss through breeder paddock shade
During a session on technologies supporting the remote monitoring of livestock to support improvements in reproductive performance, Dr Kieran McCosker from the University of Queensland delivered a presentation on a collection of projects including the effect of heat stress on calf loss in cows calving in open grazing lands.
"For some time there has been concern about potential impact on calf loss from high heat-load events, and whether there are any interventions that can be made to address that," Dr McCosker said.
"Heat is obviously important, from the cow's point of view, because if it is particularly hot, it eats less and partitions its nutrients away from the uterus to support foetal growth, and away from milk production.
"We are particularly interested in how that calf is behaving early in life, and if it is born weak or the cow is lacking in energy or with less milk when the calf is born due to heat impact, it is more likely to die," Dr McCosker said.
In a project on the Australian Agricultural Co's Avon Downs station on the Barkly Tableland, shade structures were erected in one of two extensive trial breeder paddocks (each 55sq km), comparing the reproductive performance of Fullblood Wagyu cows and foetal calf loss.
The trial was started in 2019, giving three cohorts of cows exposed to the shade access so far. The latest cohort are calving now, through to December.
The project so far has monitored a three percent difference in calf loss, when access to shade is provided.
"In a statistical sense, that is not a significant finding at the moment, but if we keep on getting those consistent results over a longer period, the result would become significant," he told Beef Central
Location of the shade structure in the paddock may have had some impact on the early results.
In the Avon Downs project, each shade structure in the trial was built within 200-500m of a watering point – the points of 'congregation' where cows wanted to hang-out.
But cows typically try to isolate from the mob when calving, and from work tracking the cows in each paddock, what was actually happening was that around the time of calving, those cows are reducing their time spent around the watering points and weren't actually using the shade structures – at least where they were currently located.
The Avon Downs shade structures erected used feedlot-grade shade material suspended from timber posts, at an estimated cost of around $30,000 each.
Dr McCosker said other trial work had gathered a lot of data on cow movements around extensive breeder paddocks around time of calving.
"We're in the process of analysing that, to better inform future decisions on location of shade, for example."
"Putting a shade structure at every watering point may provide some benefit in reduced calf loss, but a paddock like this (7km x 8km) has multiple watering points scattered across it. But locating the structures between watering points could cut down on the number of structures required," he said.
"One of the things we need to consider is shifting the shade structures further from the water, to allow those calving cows to isolate, or add more shade structures."
Dr McCosker said research involving algorithm data from the Bureau of Meteorology was looking back at earlier heat-load events in the region, allowing researchers to retrospectively look back at how cows and calves had performed during earlier heat load events.