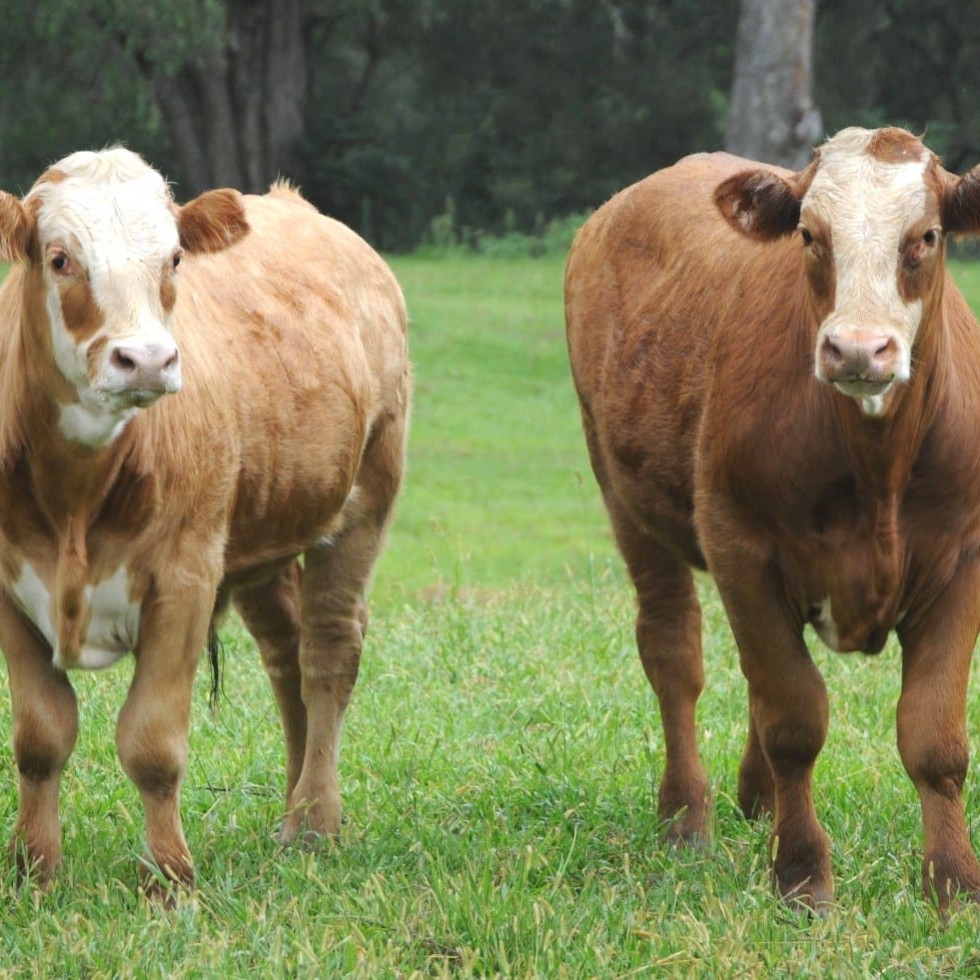 The first Australian beef producers to achieve certification under the new Pasturefed Cattle Assurance System should be notified within the next few weeks, people attending last Thursday's first PCAS workshop in Naracoorte, South Australia were told.
As described on Beef Central on Friday, more than 200 producers, stock agents and other stakeholders attended the nation's first PCAS workshop last Thursday. Click here to view the report, "Prospect for premiums delivers huge interest for first Certified Pasturefed workshop."
PCAS program coordinator Angela Schuster said a series of initial 'trial' audits have now been conducted with early producer applicants to the program – although the audits themselves were 'genuine' so far as the producers involved were concerned.
This has allowed testing and refining of the PCAS producer auditing process, Mrs Schuster said.
"The only reason the producers involved have not yet become officially certified is that those trial audits only happened last week," she told Beef Central on Friday.
"As part of that process, we are collectively getting together and reviewing the outcomes from that first series of trial audits, to make sure everything is working as it should."
As soon as administrators are sure that the process is functioning properly, the first PCAS producer certifications will start to be issued.
"We're aiming for that to happen within a matter of a week or two, rather than months," Mrs Schuster said.
"In terms of broadening the audits and making them more publicly available, that's not too far off, either, and will happen as soon as we've made sure the audit process is right, and we have the necessary tools available to intending participants."
With Teys Australia telling last week's Naracoorte PCAS workshop that it intends packing MSA grassfed beef under a PCAS-certified label from August 1, there is now obviously a sense of urgency to get a 'critical mass' of certified producers in place. As one of the early adopters of the program, Teys plans to pack PCAS-certified beef under its existing 'Grasslands' brand.
"PCAS was obviously very, very pleased with the attendance at the first workshop held last week, and the response received from producers," Mrs Schuster said.
"It shows that this program really does have application, throughout Australia, for those interested in a certified grassfed beef program. It's not just a southern or northern program, but will have application in most parts of the country," she said.
Questions focus on audit process, LT, feed limitations
Mrs Schuster fielded a wide range of questions from the Naracoorte audience over PCAS compliance, permissible feeding practises, the audit process and other issues.
"The line of questioning from workshop participants was really good, and they were obviously thinking-through how they can apply the program within their own farm circumstances," she said.
Mrs Schuster's presentation included an outline of the background to the program, what the standards cover, and what producers needed to do to demonstrate compliance during an audit.
The main area of focus during question-time was not so much on the audit process, but what could, and could not, be fed to stock to preserve the eligible diet status.
The main requirements of the PCAS standards mean that eligible cattle:
Have been fed only pasture their entire life
Have not been confined for the purposes of intensive production feeding
Are fully-traceable for their entire life via NLIS
Are guaranteed to eat well, based on MSA.
Two other additional, optional components of the program that brand users may choose to use are:
HGP-free, and/or
Antibiotics-free.
One producer at the Naracoorte workshop asked whether cattle could be grazed on canola, which is acceptable, because it is not a cereal grain crop.
Others wanted to know what 'confinement' meant, in the context of the standards.
"Within reason, we have endeavoured to keep the standards fairly open, and have not been prescriptive in areas like area of land per beast. The relevant part of the standard refers to the requirement that cattle have to graze open pasture. While that is open to interpretation, obviously too small an area would quickly be eaten-out," Mrs Schuster said.
Other questions related to what stage of maturity a cereal crop could be fed to cattle.
"There was a little confusion that producers could not graze cereal crops at all, but the standards allow for cereal crops to be grazed up to a certain point of maturity, before grain heads are present."
"Likewise, when making hay from cereal crops to be fed to PCAS cattle, baling can occur up to a certain point in crop maturity, but not after."
The relevance and quality of questioning was excellent, and contained nothing that was too left field, Mrs Schuster said.
"Many of the questions indicated that producers involved were keen to participate, and were simply clarifying minor details. There was a lot of interest evident, and a lot of head-nodding going on."
"Some of it was simply reiterating, to make sure they had their understanding right."
While it was well-familiar to producers present who are already a part of the EU accreditation process, for others, there was a desire to know more about the lifetime traceability process required under PCAS.
Mrs Schuster highlighted the way PCAS-accredited producers would need to manager their on-farm record keeping systems to check the lifetime traceability (LT) status of stock on the NLIS database.
"We made a few suggestions on the types of reports that exist on the database that are particularly useful for that purpose," she said.
Asked whether it was the LT aspect that Naracoorte workshop attendees were most 'uneasy' with, she said rather than 'uneasy' it was perhaps more the area they were least familiar with.
"Certainly, they could appreciate that under the 'never, ever' claim, there had to be some kind of LT in place. But for a lot of non-EU producers, they are currently not familiar with that little 'LT status' section in the NLIS database."
"For that reason we spent a bit of time talking through the process, and what they need to do to ensure the cattle on their property have an LT status."
Mrs Schuster said the general consensus was that the process was a lot easier for the breeder who retained ownership of the animal through to slaughter, but a little more complex for traders or store buyers.
"Traders obviously have to be more diligent in checking LT status when they receive 'eligible' cattle. People involved in the EU system are perfectly used to the same process, but under PCAS, it's becoming an area that more producers will have exposure to. It's not difficult, and we are obviously working on tools that will help producers understand that process."
Expanded options for accessing non-PCAS weaners
An important recent development within the PCAS standard in this area concerns the purchase of weaners from a non-PCAS certified property.
There is now an allowance for PCAS-certified buyers to bring weaners from a non-certified property into the system, under an affidavit. For the purposes of the PCAS standard, a weaner is an animal weaned immediately prior to sale – they cannot be weaned and fed in a yard or paddock prior to sale.
In addition, a weaner is defined as an animal under 350kg liveweight and below ten months of age.
"If it meets all three of those criteria, the animal can be sold by a non-PCAS certified producer to a PCAS-accredited producer," Mrs Schuster said.
"The affidavit does require that the vendor, in this case, has a 'working understanding' of the PCAS standards, in order to agree that the animals have never been confinement or fed grain."
More details on the Pasturefed Cattle Assurance System can be accessed here