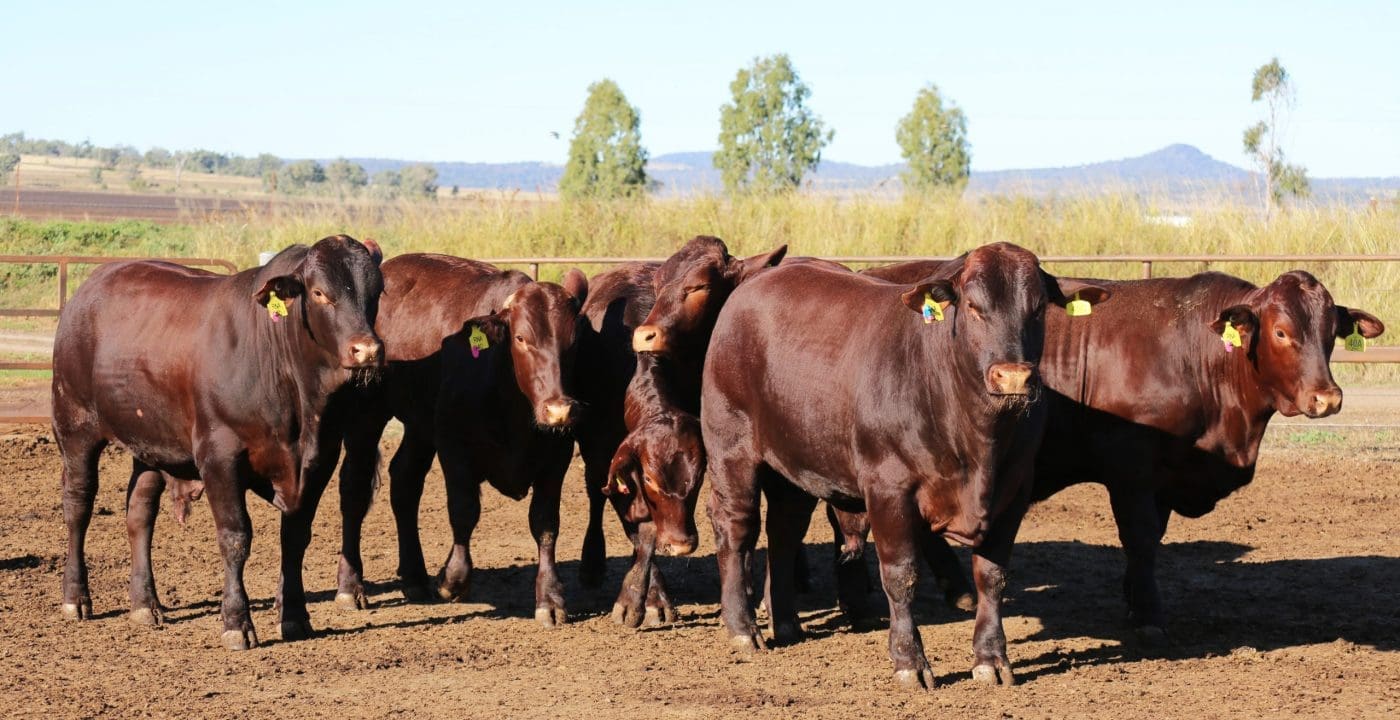 ENTRIES are now open for the RNA's 2021 Paddock to Palate Competition and 2021/22 Wagyu Challenge presented by JBS Australia.
Now in its 24th year, Australia's richest beef supply chain competition offers more than $54,000 in prize money and the invaluable chance for producers to benchmark their cattle.
RNA Beef Committee Chair Gary Noller said it was evident the producers who were placing in the competition were reaping benefits from the recognition and data.
"The data coming out of the competition commercially validates the producers' seedstock breeding objectives," he said.
"We're finding the seedstock producers who are winning classes in the competition are the ones getting the highest prices and breaking records within their breeds.
"The commercial operators are topping commercial sales across the country as well.
"Producers are selling their product more easily because they've done well in our competition."
Demand for the Paddock to Palate Competition's associated beef brands, the Royal 100 and Queenslander produced by competition partner JBS Australia, has also been high.
Mr Noller said beef from the competition was sold in more than 30 pubs, clubs and restaurants across Queensland this year.
"No other competition features beef brands and the Royal 100 is completely unique to Paddock to Palate, so chefs and consumers know they're getting the very best in Australian beef," he said.
"The product is only available once a year when our competition finishes and the demand this year was outstanding – it moved very quickly."
Paddock to Palate is a three phased competition comprising best aggregate weight gain; carcass; and MSA eating quality, while the Wagyu Challenge is four phased finishing in a beef taste off judged by some of Queensland's top chefs.
The exhibitors who poll the highest aggregate scores across all phases will be awarded the overall prizes at an awards presentation dinner on Wednesday 4 August.
Entries close Friday 15 January. Exhibitors can enter up to three pens per competition class.
Proud sponsors of the Paddock to Palate Competition and Wagyu Challenge include JBS Australia; Rabobank Australia; Zoetis; Elanco Animal Health; Smithfield Cattle Co; Performance Feeds; Thompson Longhorn; Australian Wagyu Association; Queensland Country Life; Zee Tags; Complete Women's Healthcare and Wagyu 3D Genetics Pty Ltd.
Competition prize pool and key dates
Class 37 export 100 days – prize pool: 
JBS Australia Class 37 Overall Winner and Sturrock Trophy

Class 37A Rabobank Best Weight Gain for Pen of Six Grain-Fed Steers

Class 37A Rabobank Highest Individual Weight Gain 

Class 37B JBS Australia Pen of Six Carcass Competition 

Class 37B JBS Australia Champion Carcass 

Class 37B JBS Australia Reserve Champion Carcass 

Class 37C Zoetis MSA Eating Quality Competition 

  Class 37C Zoetis Highest Individual Index Score 
Class 37 export 100 days – key dates: 
Delivery of animals: 

Friday 5 March 2021

Competition start day: 

Monday 8 March 2021

Final weighing day: 

Wednesday 16 June 2021

Field Day at Beef City: 

Tuesday 22 June 2021

Presentation of Awards: 

Wednesday 4 August 2021
Class 38 trade 70 days – prize pool: 
JBS Australia Class 38 Overall Winner and Ken Crotty Trophy 

Class 38A Elanco Animal Health Best Weight Gain for Pen of Six Grain-Fed Steers

Class 38A Elanco Animal Health Highest Individual Weight Gain

Class 38B Pen of 6 Carcass Competition 

Class 38B Champion Carcass 

Class 38B Reserve Champion Carcass 

Class 38C MSA Eating Quality Competition 

 Class 38C Highest Individual Index Score 
Class 38 trade 70 days – key dates:  
Delivery of animals: 

Tuesday 6 April 2021

Competition start day: 

Thursday 8 April 2021

Final weighing day: 

Thursday 17 June 2021

Field Day at Beef City: 

Tuesday 22 June 2021

Presentation of Awards: 

Wednesday 4 August 2021
Class 39 Wagyu Challenge 400 days – prize pool: 
Australian Wagyu Association Paddock to Palate Wagyu Challenge Class 39 Overall Winner

Class 39A Smithfield Cattle Co. Best Weight Gain for Pen of Six Grain-Fed Wagyu Steers

Class 39A Smithfield Cattle Co. Highest Individual Weight Gain

Class 39B Australian Wagyu Association Pen of 6 Carcass Competition 

Class 39B Australian Wagyu Association Champion Carcass 

Class 39B Australian Wagyu Association Reserve Champion Carcass 

Class 39C Pen of Six Carcass Value Competition

 Class 39C Highest Scoring Carcass Value Animal 

Class 39D Smithfield Cattle Co. Beef Taste-Off Competition 
Class 39 Wagyu 400 days – key dates:  
Delivery of animals: 

Tuesday 6 April 2021

Competition start day: 

Thursday 8 April 2021

Final weighing day: 

Thursday 17 June 2021

Field Day at Sapphire: Monday 21

 June 2021

Presentation of Awards: 

Wednesday 4 August 2021
Class 40 HGP free export 100 days – prize pool: 
Rabobank Class 40 Overall Winner

Class 40A Best Weight Gain for Pen of Six Grain-Fed Steers

Class 40A Highest Individual Weight Gain 

Class 40B Pen of 6 Carcass Competition 

Class 40C Champion Carcass 

Class 40C Reserve Champion Carcass 

Class 40C Zoetis MSA Eating Quality Competition

 Class 40C Zoetis Highest Individual Index Score 
Class 40 HGP free export 100 days – key dates:  
Delivery of animals: 

Friday 5 March 2021

 

Competition start day: 

Tuesday 9 March 2021

Final weighing day: 

Thursday 17 June 2021

Field Day at Beef City: 

Tuesday 22 June 2021

Presentation of Awards: 

Wednesday 4 August 2021