THE National Beef Carcase Competition attached to next May's Beef 2021 event in Rockhampton is now officially open for business, and accepting nominations from across Australia.
First entries for the 2021 competition died at Teys' Naracoorte plant this week.
The only truly national carcase competition in Australia, the event is built around delivery of competition cattle to a network of participating processing plants across all six states, over a ten-month entry 'window' period between now and the end of March next year.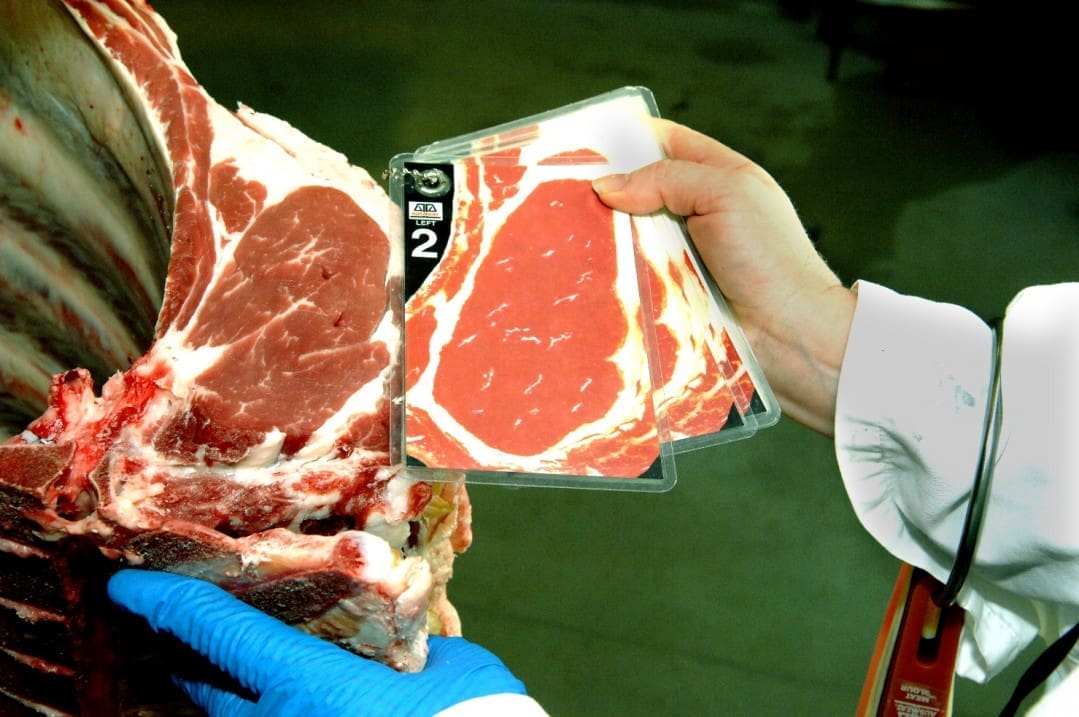 Recent restrictions on travel through COVID have created challenges for the competition – which in the past has used a single dedicated MSA grader to visit plants across the continent on a designated schedule, to assess entries. This year, interstate travel bans have made that impossible.
The solution arrived at by the Beef 2021 carcase competition committee has been to secure the use of a portable, lightweight and easy-to-use chiller assessment grading camera which will capture images of entries, in conjunction with the plant graders at each facility.
The appraisal system utilised in the competition was specifically designed to meet both export and domestic market requirements and employs the latest technology available to the beef industry, organisers said. This will allow the competition to proceed without impacting plant operations and biosecurity.
Beef Central will discuss the grading camera being used for next year's Beef 2021 carcase competition in a separate article next week.
Beef producers from around Australia have a unique opportunity to benchmark their product on a national level by entering cattle for the 2021 ANZ National Beef Carcase Competition.
Entries will be judged using a modified ABCAS carcase grading formula based on market specifications (weight, dentition, fatness, meat and fat colour – 10 points), lean meat yield (30 points), and predicted eating quality (MSA index – 40 points).
To align with peak turnoff periods in each region, entrants have an opportunity to have their cattle entries delivered over a ten-month competition phase. Entrants can deliver their cattle on nominated slaughter dates to their participating processor from now until 31 March, 2021.
A list of 22 beef processing plants will act as competition venues for next year's competition. They include 11 in Queensland, five in NSW, two each in Tasmania and Western Australia, and one each in Victoria and South Australia. Click here for details of your nearest participating processor.
Seven classes are open for competition – three each for grassfed and grainfed entries, and a seventh for unrestricted feeding. Both grassfed and grainfed divisions include lightweight and medium weight domestic trade classes for steers or heifers, and a heavy export steer class. (click here for details).
Winners will be announced at a Beef 2021 awards dinner on the night of Tuesday 4 May next year.
MLA's engagement with Beef 2021
Meat and Livestock Australia's managing director Jason Strong featured in a Beef 2021 video marking the event's official launch released recently.
Today celebrate our beef producers. From lush pastures down South to the expansive red plains up North, our cattle men and women are as diverse as their landscape and cattle breeds. We also officially declare OPEN Australia's only national carcase competition – you can find all the details on our website.Thank you to Principal Partner Meat & Livestock Australia, we look forward to working with you to deliver an exceptional event for our industry.http://beefaustralia.com.au/competitions/carcase/

Posted by Beef Australia on Sunday, May 17, 2020
"MLA is proud to sponsor Beef Australia 2021. We have a long-standing relationship with Beef Australia and it continues to be a really important event for MLA to be involved with given the number of producers and key stakeholders in attendance," Mr Strong said.
"MLA will use the event to engage with the many producers and stakeholders from right across the supply chain – not only providing an opportunity to showcase the investments MLA is undertaking on behalf of our industry, but importantly allowing producers and stakeholders to ask questions and give direct feedback," he said.
Producers interested in entering the carcase competition can find entry information, participating processing facilities and key dates by visiting the Beef Australia website.
Click here to register your entry for next year's competition.