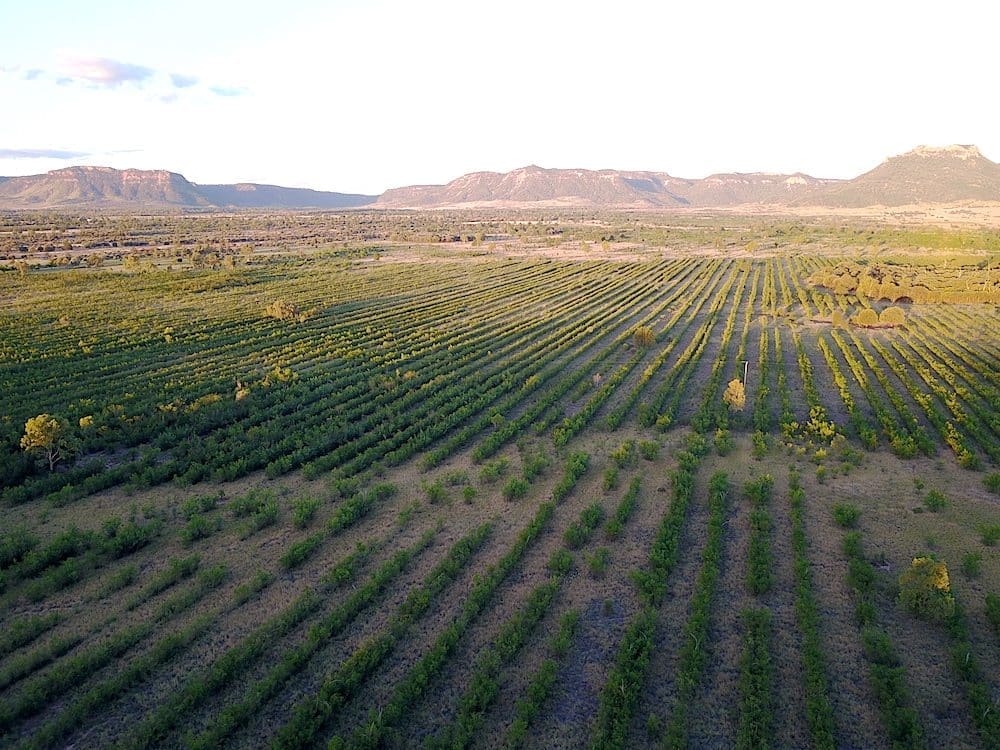 An image taken from the Mivac drone looking over rows of Leucaena on Sunnyholt in the Arcadia Valley, north of Injune in Queensland.
Of all the tools in cattleman Rowan Peart's toolbox, a camera-mounted drone has quickly become one of the most useful.
Mr Peart and his family run Sunnyholt, a 17,000 acre cattle property in western Queensland's scenic Arcadia Valley, where they also operate the successful "Arcadia Valley Escape" station accommodation and station tours.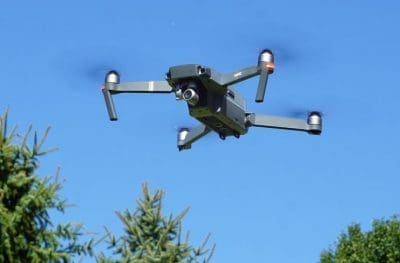 Six months ago, believing there would be a range of business-related uses for a drone on the property, Rowan bought a $2000 four-rotor Mavic drone.
He said a day now barely passes where it isn't put to use.
Checking stock waters and capturing images for the tourism operation are among the most common applications.
While he has had some success using the drone as a mustering device, such as for moving cattle to different waters along laneways, he believes its use for this purpose is limited. This is largely because he has found his cattle tend to become used to the drone quite quickly, and even find it interesting, which all but inhibits its attempts to get them moving.
But as a time-saving device for regular jobs such as checking stock and waters across Sunnyholt's rotational grazing system, it is proving invaluable, Rowan said.
"We move our cattle, close the gate behind them, and instead of me going back out that afternoon or the next morning to see if there are any cattle lagging at the gate, I can send the drone out to look and come back," he explained.
"If I don't use it every day, it would be every second day."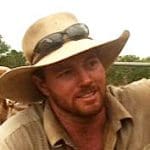 Another new use was found when Rowan spotted from the camera that a calf was standing in a water trough. He flew the drone down and "buzzed" the calf a few times, and it soon jumped out and rejoined its mother.
The drone has also worked well at buzzing pigs and kangaroos off oats crops.
The manufacturer claims the drone has a range of 7km. Mr Peart says that could be achievable if the drone was flown in a straight line in perfect conditions.
However, in his particular conditions, he says it has an effective range of 3.5km, which is still useful for his requirements.
"We have 17,000 acres, and it doesn't cover the whole place. Where we live is central to the property, I would say from there we can cover about 80 percent with it"
"We have inaccessible parts of our property and lots of single wire fencing for cell grazing, and instead of having to go up and check that a tape gate is still up, you can just fly the drone up and back."
A downloadable program allows the user to set GPS coordinates so the drone will fly automatically to a specific location, take pictures, and then return. This level of automation is a big time saver, he said.
Rowan said he does not use the drone to check paddock feed levels. While there were apps available for this purpose, he said there was nothing better than "boots on the ground" for checking feed.