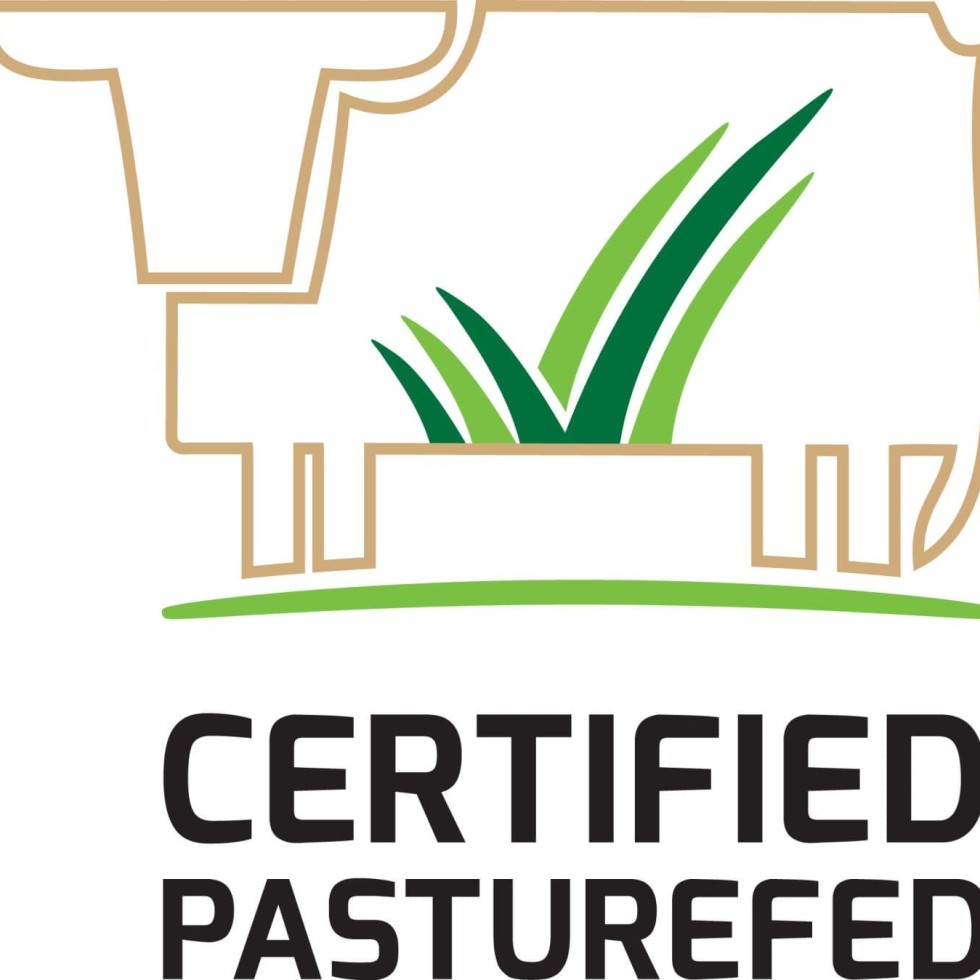 ONE month after the first kills started under the industry's new Pasturefed Cattle Assurance System (PCAS), critical mass is shaping as the next big challenge in the evolution of the program.
About 1200 beef producers have now attended one of the 13 PCAS information days conducted across central and southern Queensland, New South Wales and South Australia.
So far, only about 30 beef producers (PICs) in Qld, NSW and SA are currently certified to supply Certified Pasturefed cattle, with an additional 30 likely to complete certification over the next month or two.
In total about 240 PICs have been registered to join the PCAS program, and enter the certification/audit process.
Teys Australia, the first processor to commit to the PCAS program, started killing eligible cattle in early August, but while numbers are growing steadily, the volume of beef being produced is still well short of what is justified to start segmenting the product in chillers and packing it under a Certified Pasturefed label.
There is no question that demand is there for a certified pasturefed product among large domestic retail end-users, as well as brand programs, it seems.
Both major supermarket operators have flagged interest in stocking a PCAS Certified Pasturefed-branded product in their chilled cabinets, as part of a certified grassfed offer. But they remain wary of adopting the program until they can be convinced that the critical mass exists in the PCAS supply chains to deliver year-round continuity and consistency.
Coles' meat business category manager, Chris Nicklin said his company was definitely interested in developing a PCAS-backed beef offer, but supply was the big issue.
"We definitely see merit in it – it's just how it is executed that's the issue," he told Beef Central yesterday.
Coles saw a clear demand for such a product from customers, but still needed to work out how to obtain some strategic advantage from a Certified Pasturefed offer.
"One of the big challenges in our business is continuity. How we manage the seasonal aspect in a grassfed product is the big challenge for us, as well as ensuring that there is adequate product available. Nothing is worse than starting to promote a product to customers, and then running into supply problems, when consumers are looking for it on the shelves," Mr Nicklin said.
Integrating that within a nationwide retail offer needed to be looked at closely, he said.
"At the end of the day, we also need to establish where it would be pitched at. Are we actually going to realise the advantage through the chain, or is it just going to cost more?"
Mr Nicklin was unable to say whether a premium would be attached to a PCAS product at retail, in the early stages.
"MLA has done a fantastic job of promoting grainfed as the premium Australian product. In many parts of Asia, grassfed is promoted as the budget brand. To suddenly turn that thinking around on a dime and ask a higher price for it is going to be a challenge, in some markets. There may be an education process involved," he said.
Major competitor, Woolworths, also confirmed an interest in PCAS Certified Pasturefed-supported beef, but has no firm adoption plans at this stage.
Company sources said any launch was likely to involve only a limited range of steak cuts initially, to 'give the customer a choice'.
The product would be likely to carry some distinct grassfed/PCAS/certified identity, our contact said.
"But it's a few months away yet, at least," he said.
Momentum among other processors
Major processors other than Teys are also starting to align with the program.
Nippon Meat Packers Australia's Oakey abattoir in southern Queensland has begun its registration process, and expects to gain PCAS certification soon. It will then hold information days for suppliers, as part of the process to build a PCAS certified grassfed supply chain through Oakey. Other company plants may be added later.
Nippon's Stephen Kelly said while the cost of audit was likely to be a point of resistance early in the PCAS program's development, as more producers took an interest in joining the scheme, auditing would in turn become cheaper, and this, in itself, would encourage further uptake.
JBS Australia told a recent producer audience at the company's Dinmore plant that it was not considering adoption of PCAS, at this stage. The challenge was in the cist and efficiency sacrifice infurther segmentation of what was already a heavily segmented MSA program run through Australia's largest abattoir.
The company did not rule out a PCAS program at some point through one of its seven Australian plants, however.
Another early PCAS adopter, David Larkin's Atron Enterprises which gets its MSA service kill carried out at the PCAS-certified Northern Co-operative Meat Co plant at Casino, has held a number of supplier workshops, but confirmed this morning that it has not yet started packing under a PCAS-label.
PCAS coordinator Angela Schuster said more than 1200 producers had now attended one of the PCAS information days. Add to that the 600 that took part in the recent FutureBeef/Beef Central webinar session on PCAS, along with one-on-one producer discussions, and the number exposed is now close to 2000. They stretch from Emerald in the north to Cooma in the south, and west to Naracoorte and other points in South Australia.
She said the differences in producer responses north-to-south were not great, mostly surrounding issues like the use of cattle branding as a PCAS identification method, versus tags more widely used in the south.
Regional contrasts were also seen in producer questions about allowable feed inputs, with questions in Queensland often surrounding supplements like copra/coconut meal or leucaena, while in the south it's been more about cereal crops at different stages of maturity and ryegrass.
"There's no doubt at the moment that the aspect that is holding-up the full commercial adoption of PCAS is the critical mass of certified producers available to supply it," Ms Schuster said.
"We have customers out there who are wanting it; we have more than one processor offering premiums (20c/kg carcase weight premium over and above what is paid for MSA-eligible grassfed cattle). But what's lacking is the volume of producers taking advantage of that opportunity. That's not through lack of interest, but the certification/audit process does take some time."
Ms Schuster said the 'batching' process, where producers aiming to join PCAS align with others to moderate the costs associated with audit visits was working well, and had been put into place effectively in SA, particularly.
Certification bodies themselves, and agents are also trying to facilitate that by explaining to producers that by holding-off on the audit process a little, they could save money by joining an audit 'circuit' with others joining the program.
Ms Schuster said while quite commonly, there were initial concerns raised over the fact that the program requires on on-site audit, that changed when they understood the fact that PCAS is a label claim, and as a result, international markets like the US had specific requirements on label claims around grass/pasturefed. In addition, certification programs had international standards for on-site auditing.
"When people understand why there is the requirement for the annual on-site audit, they become a lot more comfortable with the process," she said. "Nobody is applying it just for fun – there are valid and important market access reasons."
The 13 PCAS workshops held so far have averaged about 80 attendees each. Numbers are split fairly evenly between producers already accredited for EU market supply, and those that have not previously had exposure to such audit-driven programs.
"It shows that producers who are not currently aligned with EU see the PCAS program as applicable to their operations, which is a healthy sign," Ms Schuster said.
"It's important that PCAS is seen as a broad program applicable to all producers, regardless of their location and not just those already supplying the EU market or in the north or south."
Teys paying 20c/kg premium
Teys Australia's general manager livestock, Geoff Teys, confirmed that his company was paying the 20c/kg premium on PCAS cattle, despite the fact that it was yet to extract any price advantage by packing the beef in a separate carton, distinct from conventional grassfed MSA.
"At some time, there will be a trigger-point where we can start to pack under a Certified Pasturefed label under our Grasslands brand, but we're not there yet," Mr Teys said.
"I had a large Darling Downs Certified Pasturefed supplier to Beenleigh ring me yesterday, who was thrilled at the price and how his (pre-grain) oats-finished cattle had graded, receiving the additional 20c/kg in pricing above conventional MSA cattle price," he said.
"In that case, they were cattle shifted from the breeding property to a fattening block, both of which (PICs) are Certified Pasturefed."
Mr Teys said the upcoming season might also have some influence on the rate of PCAS uptake among producers in coming months.
"We're just starting to see more and more producers achieving certification, and the numbers are starting to come through." he said.
Upcoming PCAS workshops will be held at Crookwell, NSW on 14 September and Orange, NSW on 27 September. Access the PCAS website here for more details.