Two-point nine million dollars of Federal Government funding is about to be deposited into the bank accounts of four local governments in central western Queensland to be spent on wild dog exclusion fencing, which will increase economic growth in the region.
The Longreach, Barcaldine, Winton and Barcoo councils will receive between $900,000 and $400,000 which was announced by Member for Maranoa and then Agriculture Minister David Littleproud in July last year.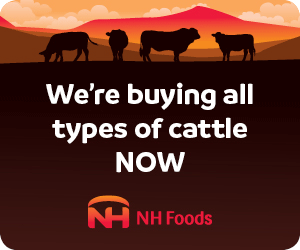 The commitment comes off the back of the long-running and well-documented success of the Remote Area Planning and Development Board's highly popular Queensland Feral Pest Initiative program which has seen graziers on 121 properties join together to protect 1.59 million hectares from wild dogs.
"The success of RAPAD's program has been measured every step of the way, we have proven it has delivered economic growth, jobs, a sense of control over grazing operations and lives, as well as providing benefits which can't be recorded in a spreadsheet, like sleeping better at night, renewed optimism and confidence in the future", said RAPAD Chairman Cr Rob Chandler.
For a fully interactive report on the program, that highlights its successes such as the creation of new jobs and a $4M injection of direct wages, visit notjustafence.org
This additional funding will play a significant role in achieving RAPAD's goal to grow the area's total flock too in excess of one million sheep.
"Because we know with more sheep come more jobs, more services, more kids in schools and therefore more teachers to teach them, more opportunities and more prosperity for all the residents in our community regardless of whether they live on the land or in town," Councillor Chandler said.
Since the seriousness of the region's wild dog problem was identified, RAPAD has led the way by;
*           delivering a practical three-round fencing solution,
*           developing robust economic and agribusiness arguments ranging from the single producer profitability level to the whole community level which charts growth and sustainability
*           convincing all tiers of government of the value in investment
*           and advocating on behalf of producers and local governments
Cluster fencing has been so successful, RAPAD's most recent funding round was once again oversubscribed and this additional funding provides an avenue for those who missed out an option to potentially explore.
"We would like to formally invite the new Federal Agriculture Minister Bridget McKenzie to the region to see first-hand the success of the programs and so we can continue to work together on this community-building initiative," said Councillor Chandler.
Source: RAPAD