AN informative two-day beef expo will be held in Charters Towers later this week, combining speaker sessions with practical demonstrations of emerging technologies and trade displays.
This year's second Northern Beef Producer Expo will carry the theme, Grazing into the Future, and much of the activity will focus on emerging technologies and practices of value to beef producers across North Queensland.
The Expo takes place at Charters Towers Showgrounds this Friday and Saturday, 4-5 March.
Keynote speakers include Ian Lean from Scibus, whose topic is Improving consumer perspectives of animal welfare in the northern beef industry.
He will be followed by producers, Steve and Rebecca Cadzow from Mt Riddock Station in the NT, who will discuss their experiences in implementing technology on an extensive beef operation.
Meat & Livestock Australia's Nigel Tomkins will outline future prospects for beef R&D in the north, while well-known Brisbane lawyer Bill Loughnan, from Thynne Macartney, will discuss new developments on the road to succession in the cattle industry.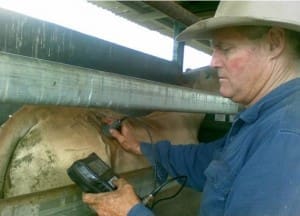 A series of practical demonstrations will take place over the two days, including new 3D imaging, fat scanning, live crushside ovarian scanning for pregnancy status, ATV safety and other topics.
There will also be a series of trade displays presented by commercial suppliers of goods and services to the cattle industry.
Friday night will include a Blue Jeans and Bush Belles cocktail evening in Charters Towers' Arthur Titley Centre, featuring comedian Jean Kittson.