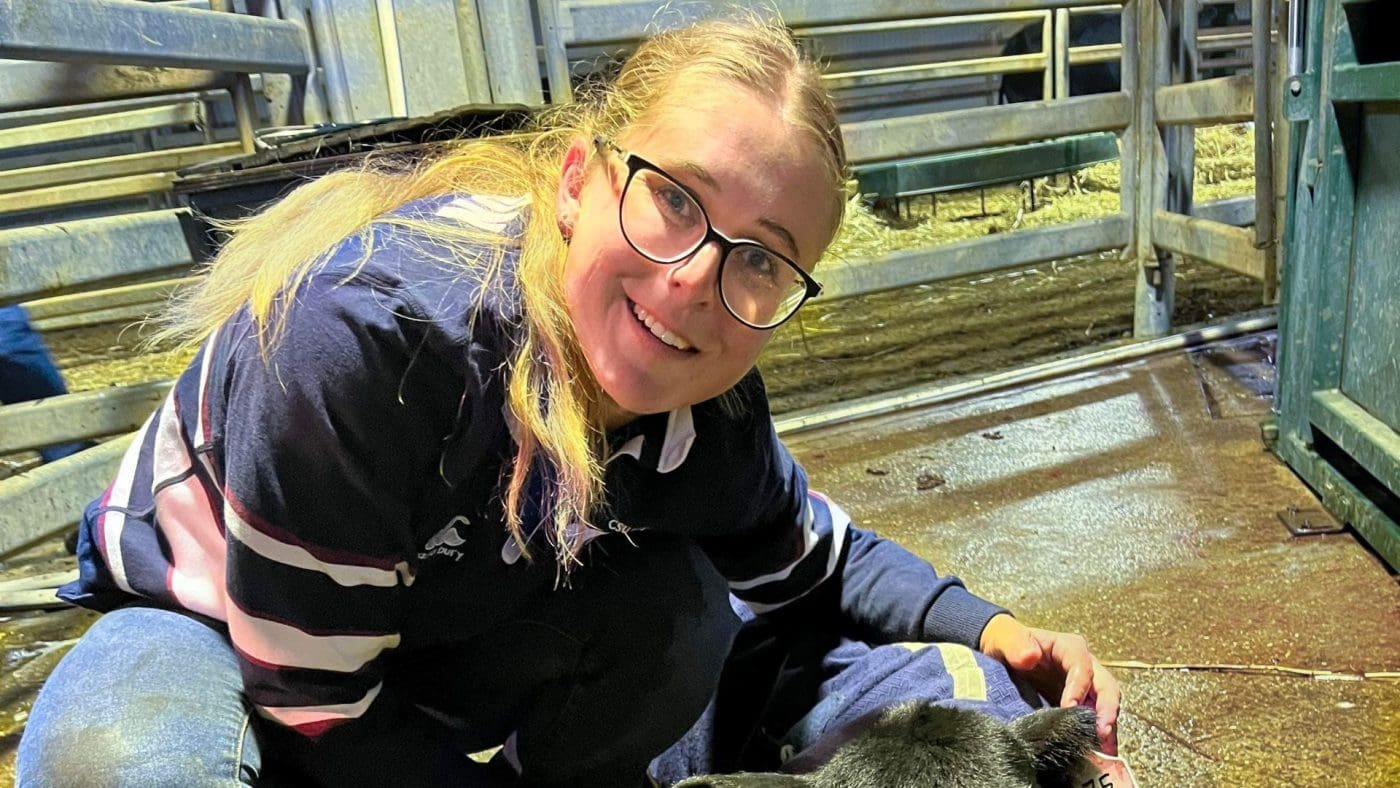 CHARLES Sturt University researchers are seeking vital input from industry stakeholders to understand the perception and attitude towards abortion in cattle within Australasia to better align the needs of producers with those of veterinarians.
Fifth-year Bachelor of Veterinary Biology/Veterinary Science student in the Charles Sturt School of Agricultural, Environmental and Veterinary Sciences in Wagga Wagga Taylor Drayton (pictured) is currently completing the study as part of her honours thesis. She is being co-supervised by Senior Lecturer in Veterinary Epidemiology Dr Jennifer Manyweathers and Associate Professor in the Theriogeneology and Production Animal Group Dr Allan Gunn.
Ms Drayton is interested in increasing the understanding of the views of farmers and veterinarians regarding knowledge, perception and attitude towards abortion in cattle within Australasia.
Her aim is to better align the needs, expectations and perceptions of producers with those of veterinarians. Ms Drayton said the outcomes of the study could have a positive effect on multiple facets of the industry.
"Dependent on the results we find from the survey, some potential benefits include increased understanding of the farmers' perception of abortion investigation, for example, how much they are willing to pay, what level they view as a problem, their definition of abortion and what they want to achieve from an investigation," she said.
"This would then have the potential to improve the communication between farmers and veterinarians, with the hope this improves the farmers' and veterinarians' perceptions and willingness to undertake abortion investigations."
Ms Drayton said there is currently limited research on abortion investigation in Australasia, and although literature reports indicate a definition for abortion, there is a lack of knowledge about what producers view as abortion.
A study conducted in the United Kingdom showed a disconnect between producers and veterinarians, leading to veterinarians not being as proactive about having conversations with producers about abortion.
"This study will aim to see if a similar disconnect is occurring in Australia," Ms Drayton said.
Producers and veterinarians are invited to take part in an anonymous online survey. Participants must be older than 18 years of age.
There is a separate survey for producers and veterinarians so researchers ask that participants ensure they complete the relevant survey to their chosen field.