RED meat producers across Australia have the opportunity to grow their business skills and financial understanding with Meat & Livestock Australia's  popular Business EDGE workshop available nationally in 2020.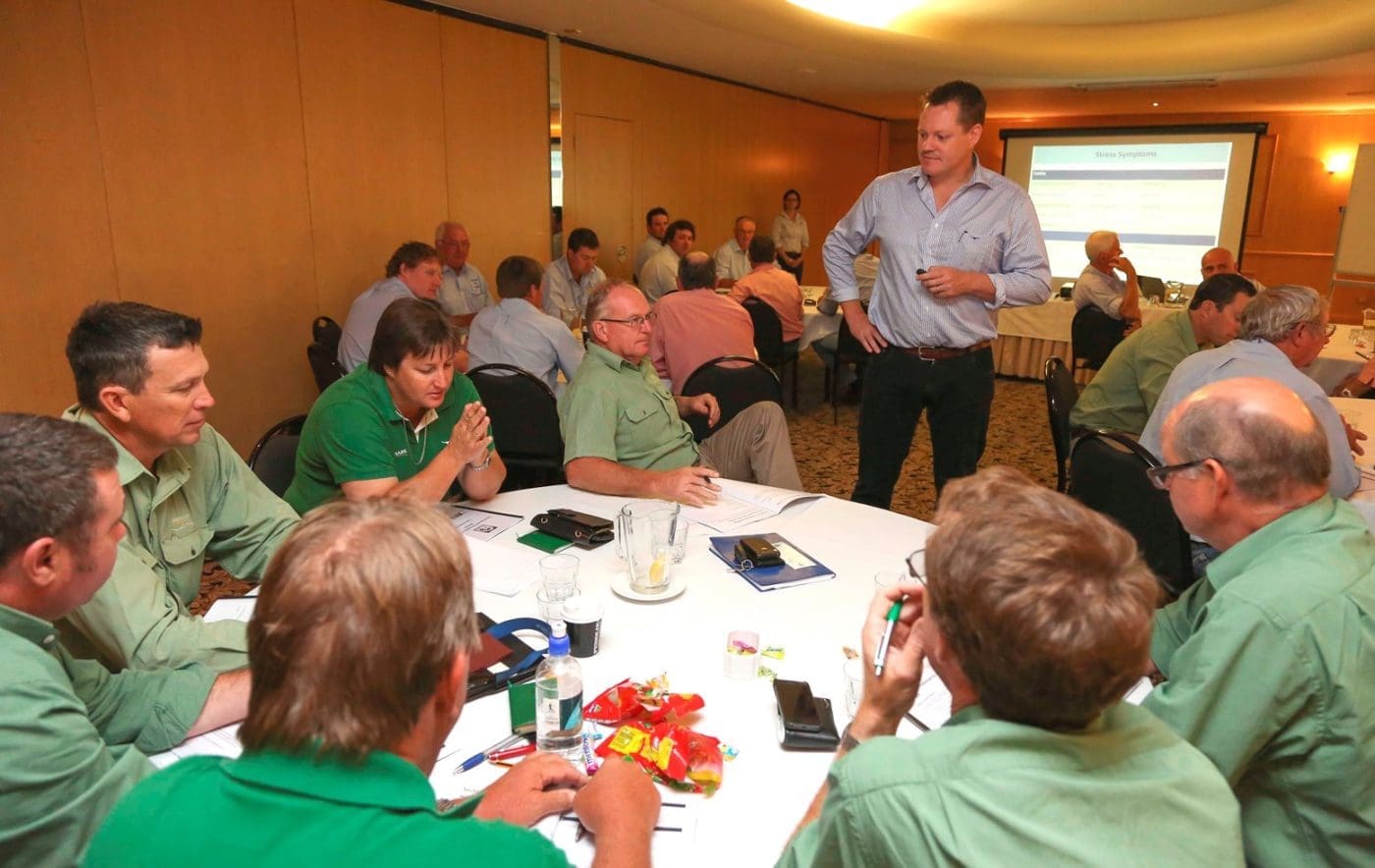 The two-day Business EDGE workshop has equipped more than 700 producers to date with knowledge and skills to better understand the business side of their livestock operations.
MLA national adoption manager for genetics, Clara Bradford, said Business EDGE is being extended into all livestock production areas of Australia on the back of its ongoing success across northern Australia and New South Wales.
"Business EDGE is now being delivered nationally with MLA collaborating with our extension partners to offer the workshop in every state," Ms Bradford said.
"Business EDGE is a comprehensive workshop that enables producers to equip themselves to really analyse their business and have the confidence to better understand and improve their business performance. It applies widely used business terms and concepts to agriculture and explains them in an easy to understand way.
"The workshop takes a deep dive into a range of key areas including empowering participants to learn what's driving profit and what's not.
"It also helps producers determine if their business can fund future growth, debt reduction, retirement and succession."
The workshop is delivered by presenters who understand grazing businesses, and participants receive a full set of course notes and a suite of decision support tools to use at home.
The Business EDGE 2020 workshops will be held at the following locations:
Mansfield, VIC: 12-13 February
Hobart, TAS: 18-19 February
Hughenden, QLD: 24-25 February
Dunkeld, VIC: 26-27 February
Mt Isa, QLD: 27-28 February
Alice Springs, NT: 12-13 March
Broome WA: 2-3 April
Brisbane, QLD: 8-9 June
Clare, SA: 24-25 June
Winton, QLD: 22-23 July
Naracoorte, SA: 19-20 August
Quilpie, QLD: 7-8 September
Tambo, QLD: 10-11 September
Workshop fee is $1500 per person, or $1250 for two or more people from the same business. Prices exclude GST and are fully tax deductible.
To register for workshops in Victoria and Tasmania, register with Meridian Agriculture: http://www.meridian-ag.com.au/businessedge/
To register for workshops in South Australia, register with Rural Directions: http://www.ruraldirections.com/training-workshops/
To register for workshops in Queensland, Northern Territory or Northern WA register with Bush Agribusiness: https://www.bushagri.com.au/workshops/
Red meat producers in southern Western Australia wishing to participate in a Business EDGE workshop can contact Liz Allen: etgallen@bigpond.com
Source: MLA