BLOAT capsules are still years away from being available in Australia yet are still in use in New Zealand.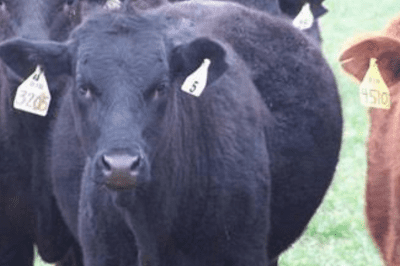 While drought across much of eastern Australia has negated the need for capsules in many areas, there are still regions in NSW and Victoria where bloat is causing losses.
Beef Central has heard reports of some farmers losing more than 50 cattle while others are losing everything from young cattle to older cows.
Elanco produces bloat capsules for the New Zealand market, which are on sale this spring for cattle producers across the Tasman.
It is illegal to import capsules from NZ to Australia.
Elanco head of corporate and government affairs Jessica Ramsden said the capsules had been taken off the market in Australia more than six years ago.
"Reports of slower than expected payout rates of monensin, the active ingredient, led Elanco to cease supply of Rumensin capsules in 2013," Ms Ramsden said.
Ms Ramsden said capsules sold in NZ "are different to the ones previously used in Australia".
But she said it was not a simple process of applying for the same capsules to be used in Australia.
"While the active ingredient is the same, the capsules in New Zealand are constructed differently," Ms Ramsden said.
"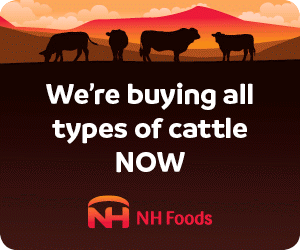 We are working on a new capsule for Australia.
"(But) it takes time to ensure we have the best product for Australian conditions, and to ensure we meet all the Australian Pesticides and Veterinary Medicines Authority regulatory requirements."
Ms Ramsden said there were "a number of potential variables including feed types and use patterns" which could make the capsules in use in NZ inappropriate for Australian conditions.
There has been no application by Elanco to the APVMA. Ms Ramsden said the application would follow the development process.
While she did not want to speculate when they would be for sale in Australia, she did say it would be "some years yet as there is still further development required, then the APVMA assessment which typically takes approximately two years".
Murray Local Land Services veterinarian Eve Hall is based in Holbrook, in southern NSW, and said while there had been reports of cattle deaths during winter and early spring, it was difficult to attribute them all to bloat losses as post mortems had not been carried out.
"We have seen a few issues with bloat from June to August, with issues arising when cattle go onto green feed, but at the time we were also seeing issues with nitrate poisoning," Dr Hall said.
"There are lots of tools available to manage bloat like spraying oils on pastures or into reticulated water systems, or managing pasture composition.
"I'm reluctant to say that losses seen in this area are all due to drought and the only way to know unequivocally is to get an accurate diagnosis.
"People tend to jump to conclusions at this time of year, but animals swell up with they die so without an accurate diagnosis, it is hard to say exactly why they died."
"If producer have issues, they should be in touch with private or LLS vet with post mortems best carried out on the day the cattle have died."