The launch of MSA-licensed grassfed beef brand Blue Label Beef is a major step on the road to vertical integration for fourth-generation beef producers Roderick Binny and Karl Harms.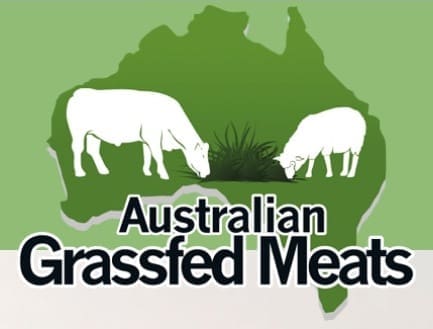 The pair launched their MSA-licensed flagship brand, Blue Label Beef (BLB), with the support of Meat & Livestock Australia's Collaborative Marketing Program.
"The collaborative agreement has basically doubled our marketing dollar's punch, providing 50pc funding of promotional activities for the brand," Roderick said, adding it helped pay for trade show sites, brand launches, celebrity chefs, brochure production and taste testing.
"The program has been an absolute godsend for us and is an example of producers' levies in action because it's helping to provide more markets and more competition for Australian beef.
"When I'm out buying cattle and talking to producers, I can relate our price grid directly to their levies. Without the co-funding marketing budget, our brand, and others like it, may never have got off the ground."
BLB is a licensed Meat Standards Australia brand and, according to Roderick,  the 'cornerstone' of the brand.
"The MSA stamp is a guarantee of high quality that's trusted in the domestic marketplace and is being increasingly recognised in export markets as well, so we'll leverage off that in our international marketing," he said.
As co-founders of Australian Grassfed Meats (AGM), Roderick and Karl are steadily realising their vision for a vertically integrated beef business that will control the supply chain from conception to processing.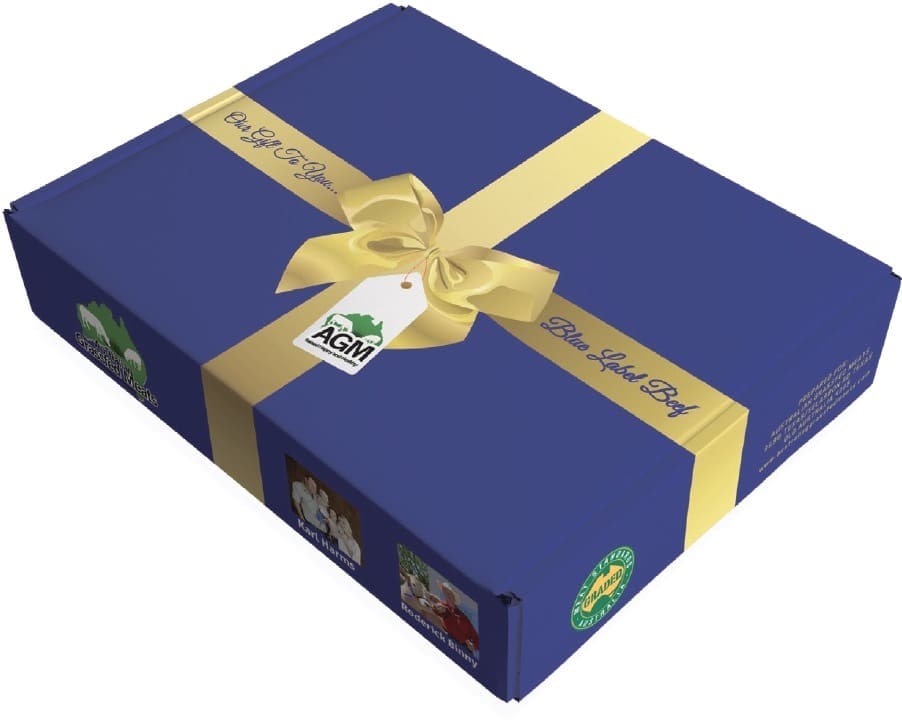 Blue Label Beef (BLB) aims to be a premium brand and is marketed as 'No added hormones, GMO Free, Free Range and Grassfed' Roderick said offering a grassfed product was central to the AGM business plan.
"Setting up a grassfed beef label wouldn't have been a business plan that would fly five years ago, but with the advent of food shows such as MasterChef and My Kitchen Rules, food awareness in the domestic market has grown exponentially," Roderick said.
"That's what I'm being told by butchers at the coalface and there are some butchers in metropolitan areas who are switching over to purely grassfed beef.
"People in the first world want to know the origin of their food. They want to know the animals are free of chemicals, such as hormones and antibiotics, that may impact their own health, and they also want to know the animals have been raised humanely. If you can verify that your brand meets those standards, the market is quite prepared to pay a premium."
Sourcing stock
Cattle destined for the BLB brand are grown out and finished on Roderick's Guyra property 'Westbrook Station' and Karl's Texas irrigation farm 'Severn Fields', or purchased as finished stock from beef producers in the NSW Northern Tablelands and Queensland's Southern Highlands.
The brand's ideal animal is a milk tooth, prime European-British cross steer or heifer, 500kg liveweight.
The top of the grid is 245–325kg carcase weight, 5–17mm P8 fat depth, meat colour 1B-3 and fat colour 0–5.
"Agents help us find cattle then either Karl or I personally inspect them," Roderick said.
While BLB is non-breed specific, there are plans to produce a grassfed Wagyu brand before Christmas and a Charolais blend early in 2015.
"Karl and I are both second generation Charolais seedstock producers and one of our motivations for developing the brand was to provide a premium return for our seedstock clients and ourselves," Roderick said.
The BLB brand is currently in limited release in South East Queensland through one wholesaler and one specialist portion cutter butcher.
"We plan to release in Sydney early in 2015 and Melbourne later in 2015 as we build numbers," Roderick said.
"As we're building our domestic brand awareness and reputation we'll be doing the same overseas with a portion of our production."
While the focus for BLB is currently in the domestic market, trial shipments have been sent to China and Korea.
"Karl and I made several trips to China last year and were encouraged by the growing market there for smaller, boutique style brands," Roderick said.
* This article was initially published in Meat & Livestock Australia's Feedback magazine.