THERE'S renewed interest being shown across agriculture in collaborative/cooperative business structures, judging by attendance at a national industry forum on the Gold Coast on Monday.
About 200 farmers and other stakeholders from across agriculture, including a fair scattering with beef connections, took part in the Farm Cooperatives & Collaboration pilot program.
The catalyst was a recent $14 million grant from the Federal Government to explore and foster co-operatives and other collaborative business models to help farmers band-together to take greater ownership along the supply chain, boost their bargaining position and deliver increased returns at the farm gate.
The forum brought together interested individual farmers and farming groups, farm advisers and professionals with expertise in co-operatives and other collaborative business models.
Here's some observations from beef industry stakeholders in attendance:
Exclusion fencing project motivates members to explore other collaborative activity
Encouraged by the outcomes delivered this year, livestock producers involved in Queensland's wild dog exclusion cluster fencing projects are now beginning to explore other avenues for collaborative work to improve their businesses.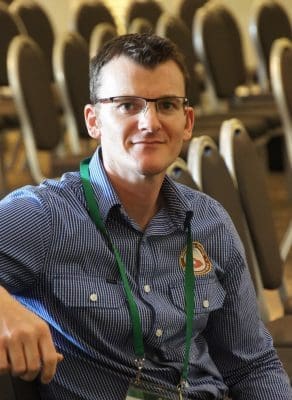 Representing producers involved in the central western Queensland exclusion fencing projects at this week's national co-op forum was Morgan Gronold, from the Remote Area Planning and Development Board.
RAPAD manages a $5.5 million Queensland feral pests industry program in the region, involving about 120 livestock producers in 'clusters.'
By necessity, sheep and cattle producers involved in the program have now established closer relationships with their neighbours, and some are starting to wonder what else might be achieved, beyond wild dog protection, through closer collaboration.
"As part of that process, they have had to form a legal entity, in order to do business with the State," Mr Gronold said.
"What that means is that there's now a great opportunity, and growing interest, to see what else can be achieved by working together," he said.
"The key has been the discussion and dialogue that has happened between producers due to the continued onslaught of wild dogs in the region. Those exclusion fences will progressively go up over the next 12 to 18 months. But what it's also done is start a conversation about what else might be possible, in collective or collaborative efforts."
Mr Gronold said it was much too early to determine what form any collective process might take. Some groups might simply work towards group purchasing of goods and services, to save some money.
"Some groups might simply set up a buying group, to purchase fencing materials or stock inputs, for example, in bulk at a cheaper price. Others might look at ways to market their livestock or wool turnoff collectively, but the conversation has to start somewhere," he said.
Mr Gronold was interested to hear views expressed during the gathering that cooperatives are perhaps considered 'old fashioned' in some circles.
"But I think that view is changing. The millennials now coming through are looking for authenticity, and want a closer connection with the products they consume. That lends itself to collaborative type supply chains. Younger producers, also, are perhaps more likely to think outside the square."
Loyalty and commitment to any such structure would be a 'huge part' of their ultimate success or failure, Mr Gronold said.
"It's not only in beef or sheep. We've seen similar challenges in horticultural crops, where large retailers lure individual growers with price inducements. Many of the speakers who discussed their cooperative experiences highlighted the importance of loyalty, and belief in the group principles."
Given the huge swings in cattle price and supply that had been experienced in the beef industry over the past three years, it was likely that some groups interested in collaboration would see attraction simply in trying to remove some of that price volatility, he said.
"And that applies as much from a processors' perspective as a producers. It's easy to understand from a processor's perspective how important security of supply now is – so collaborative supply arrangements have appeal to them, also."
NCMC meat processing co-op senses change in attitude
As the only co-operatively owned export meat processor in Eastern Australia, Northern Cooperative Meat Co took a keen interest in discussions at the Gold Coast forum.
"We sense there is strong and growing interest in the cooperative space in agriculture again," NCMC chairman John Seccombe said.
"Two years ago, the major cooperatives in our area (northern Rivers, NSW) joined together to espouse the strengths of the co-op model, and through the good work of Southern Cross University, we are now seeing a resurgence in the thinking and acceptance of this business model," he said.
During the drought when producers were having real trouble marketing their cattle, NCMC was approached by a lot of farmer groups keen to look at ways to gain advantage and trying to take control of more of the value chain, Mr Seccombe said."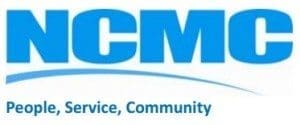 But now that the cattle price cycle has changed, hasn't that taken away any incentive for producers to consider collaborative-type marketing programs?
"Certainly the number of phone inquiries has dropped away since prices have improved. But equally, more producers are now looking over the horizon, at the next price downturn, rather than simply managing challenges that are immediately in front of them," he said.
"More producers are saying, we're in it for the long-haul. They understand that right now, there may be an advantage to go to the open market, but in the long-run, the cycles will turn. They see a need to be better organised, and they see cooperative or collaborative marketing programs as possibly being a part of the future."
Mr Seccombe said while NCMC's main objective was to secure supply for its own processing business, it also understood that Australia was a 'big country', and if the co-op processing model could be transferred into another area, and NCMC could help assist new players deliver that, "well and good."
"But we'd obviously need to assess that on a case by case basis," he said.
Being part of a long-standing co-op business, Mr Seccombe understands the 'loyalty' aspect of such businesses as well as anybody, and noted the numerous references to it during the forum's  proceedings.
"Especially in the cattle business, there are myriad ways that livestock can be marketed. We don't want to interfere with any of that. If a producer has a line of cattle ready for slaughter, they have every right to explore all the options, and take the best price on the day.
"We understand that, so we have to look at other ways, in addition to competitive price, to improve that loyalty – whether that be member services, or other benefits."
Mr Seccombe said collaborative buying options (organising discounts for group bulk purchase of barbed wire, or farm vehicles from Toyota, for example) were now being devised and offered to NCMC co-op members.
"But we're here at this forum to examine further opportunities in the co-op space – not just for co-op members but farmers in our region. Listening to some of the forum speakers, there are some really exciting areas that we could explore for the future," Mr Seccombe said.
More outcomes and producer observations from the farm cooperatives forum later this week.