RED meat producers can visit Romani Pastoral Co's beef production powerhouse, Windy Station near Quirindi when it hosts a digital property tour as part of Meat & Livestock Australia's flagship industry event, Red Meat 2019 in November.
The tour to Windy Station on Monday, 18 November, is part of the program of events planned for Red Meat 2019, being held from 18-20 November in Tamworth.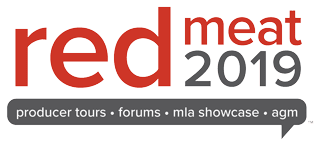 The 20,000ha property is one of the host locations for MLA's Digital Livestock 4.0 pilot project with Romani Pastoral Co, designed to test a range of on-farm solutions as part of MLA's ongoing work in the digital technology space.
The project is an extension of a digital project being undertaken by Carwoola Pastoral Co in cooperation with MLA, across Carwoola's four properties in the NSW Southern Tablelands and the ACT.
As well as Windy Station, the Digital Livestock 4.0 pilot project will also involve another of Romani Pastoral's aggregations, Garangula, near Harden NSW.
"All of our managers are very forward-thinking and we've already been using technology such as sensors on water tanks to save labour and improve efficiencies," Romani Pastoral general manager Andrew King said.
"We've been taking a close interest in the project between Carwoola and MLA, and now our own involvement in this project will allow us to dive deeper into the digital technology space," he said.
"The project is focused on objective measurement of livestock with electronic tagging of cattle and sheep and so we're very interested in seeing what performance-based measurements we can collect and utilise."
MLA general manager for Research, Development and Innovation, Sean Starling, said as a large-scale mixed livestock and cropping business, Romani's involvement in the pilot project would provide another challenge for digital solution providers.
Unlike Carwoola, two of the Romani properties produced export crops, Mr Starling said. "In addition, they use on-site fodder crops, and have extensive beef, sheepmeat and wool production enterprises."
"The Romani properties are also larger than the Carwoola properties and geographically further apart. These key differences enable digital solution providers involved in the project to push the solution boundary further.
The digital component of the Red Meat 2019 program will demonstrate the advancements made at Carwoola, how this has informed what is possible with Romani, and start to explore how this digital data can be shared along the length of the value chain.
At Red Meat 2019, Carwoola Pastoral Co manager Darren Price will provide the industry with an update of how the project has progressed in the past 12 months, including what has been learnt from extensive testing of digital solutions including water monitoring, farm management software, drone technology and animal handling solutions.
Romani has developed a 'shopping list' for potential solution providers including technology to monitor water troughs, water tanks and bore water flows; soil probes; grain silo level sensors; and animal handling solutions including calving monitoring and walk-over weighing.
Red Meat 2019 is open to all members of the red meat and livestock industry. The event is free but registration is essential to assist with planning and catering requirements.
For more information on the program and to register, including for the producer tours, visit https://redmeat.mla.com.au/
Source: MLA