THERE was a clear impact from rain in rates of beef processing activity across eastern Australia last week.
The National Livestock Reporting Service slaughter report issued this morning for the week ended 9 July showed a seven-day kill of 117,548 head, down five percent from the week before.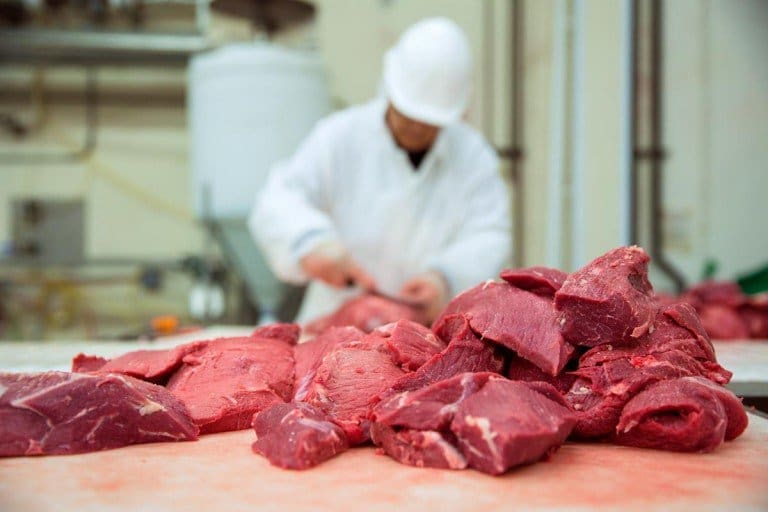 The two weeks prior to last were the two largest processing weeks for the 2023 season, close to 124,000 head. There has been as steady rise in national slaughter since the last of the public holiday affected weeks (week 18 in early May). Weekly slaughter during the period since then is now the largest seen since 2020, during the drought.
Queensland and NSW, where the bulk of the rain fell, were worst affected last week, falling 2000 head (3pc) and 3652 head (11pc), respectively. South Australia also recorded a dramatic 43pc decline in production last week, but much of that was due to a week-long annual maintenance and engineering installation closure at Teys Naracoorte.
Victoria went against the trend, jumping 7.5pc to 15,226 head processed last week, the state's third largest beef kill this year.
Contributing to the overall decline in processing activity seen last week, national saleyard yardings fell by 38pc or 16,600 head, week-on-week, as a result of the rain impact.
Weekly slaughter tallies are now established well above equivalent weeks in 2021 and 2022, when herd rebuilding was occurring.
With more than half the 2023 slaughter season now behind us, the industry is yet to reach the statistically-important 47 percent female slaughter ratio – the tipping point between herd reduction and expansion. The closest it came as back in the week ended 4 June, when the figure reached 46.4pc, but other than that has floated between 43pc and 45pc for much of the past four months.
Given that NLRS weekly slaughter reports are now typically issued by NLRS on a Wednesday, rather than a Tuesday, due to slow responses from processors, we'll in future publish a separate summary of national slaughter activity each Wednesday, to better align with data delivery cycles. Our weekly kill commentary published each Tuesday, covering direct consignment prices and cattle supply and demand issues, will continue as normal.