QUEENSLAND slaughter cattle grind prices often rise during the last quarter, for seasonal supply reasons – but will the record-setting 2021 slaughter season necessarily follow suit?
It's a fairly common view among processor livestock managers that suitable slaughter cattle procurement will only continue to become more difficult between now and annual Christmas plant closures – especially if recent rain patterns continue. If it dries-off further, however, the opposite may happen, with some lightening off likely to occur.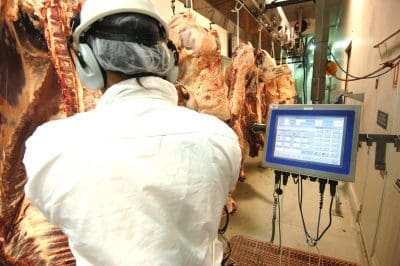 Further weekend rain across eastern parts of NSW and Queensland has caused some isolated delivery delays and cancellations this week, but most were likely to return within a few days, processors said.
One processor said while there is no sign of market 'adjustment' yet, he believes the Queensland market is only likely to get dearer over the next eight-week run into Christmas closures, as numbers continue to tighten-up.
"Unless there are exceptional circumstances, it traditionally always gets dearer from mid-October on," he said. "The tail of this year's modest offering of oats-finished bullocks has now come, and most of the big western cattle operations are starting to finish up for the year."
A handful of good oats-finished bullocks offered at Roma store sale this morning made 425c/kg liveweight, or the equivalent of about 750c/kg dressed.
Export meat demand continues to function strongly, with imported 90CL cow meat price into the US currently sitting at 821.7c/kg (Aussie c/kg CIF) – still close to the highest levels seen in two years. Currency is also helping stem the bleeding in processor losses due to high livestock procurement price, with the A$ today at US73.4c, down about 4c on where it sat four months ago.
Working against the rising cattle price theory is the recent decline in competition for available heavy slaughter weight cattle from live exporters. Shipments to Vietnam, and to a lesser extent Indonesia, from Queensland ports have dwindled dramatically during September, in response to prices and COVID impact in importing countries.
Some processors with plants in Central and North Queensland conceded that live export competition for stock may have declined somewhat, but also pointed out that cattle supply was always difficult in the final quarter, with mustering camps starting to wind-up for the year as temperatures rise, and the best of the 2021 turnoff already accounted for.
"It's hard to see prices getting ahead of where they already are, between now and Christmas close-down," another large exporter told Beef Central this morning.
"Money this year is already at record highs, and just because prices tend to rise after October in previous years does not mean it is inevitable in 2021," he said.
Early plant closures?
Given current losses and prolonged tight cattle supply, talk has again turned to the prospect of early seasonal closures at some eastern Australian processing sites, after a year of sustained losses.
Despite the financial burden, protecting jobs will be a strong motivating factor for larger processors to kill as deep into 2021 as possible, another processor said, suggesting most large sheds were likely to try to push for last kills either Thursday 9 or 16 December, with final boning shift for the year the following day. Some central Queensland plants might close a week earlier. Any substantial rain could disrupt those plans, however.
Grids remain steady
Slaughter grids have remained remarkably stable across Queensland, NSW and Victoria for the past four to five weeks, with few, if any significant changes evident again this week.
Queensland direct consignment slaughter rates for October delivery kills in the state's southeast were quoted at 740-760c/kg for four-tooth heavy steer this morning, with heavy cows 700-730c, depending on location. Both are at records highs.
Central Queensland processors are mostly 10c behind those top rates, while a large northern NSW export processor has offers for heavy cows this week at 730c (in the sweet-spot 6-22mm fat range), but no public offers on steers.
Southern states this morning had best cows also around 730c/kg and YP four tooth heavy steer as much as 820c, reflecting very tight supply. Some processors said there were a few more early-season cattle evident in the market in southern NSW and Victoria this week, but anticipated that any 'flush' of slaughter ready cattle this spring would likely be "shallow, and short-lived."
NLRS weekly kill stats for last week are yet to be used by MLA, but are likely to show a sharp decline, due to last Monday's public holidays taken in NSW and Queensland. Figures will be added to this report when they are released.