IT'S no surprise that there's plenty of wet weather money being splashed around by Queensland processors this week, as they battle to raise enough cattle to kill in the aftermath of the recent rain event.
Most processor grids across the state have risen 10c/kg since last week, but even so, larger operators are scheduling dark-days at plants this week as supply continues to fall well-short due to weather access difficulties. That follows some skipped shifts late last week for the same reason.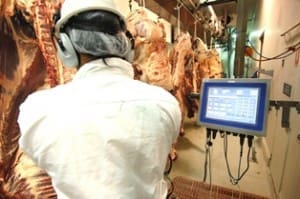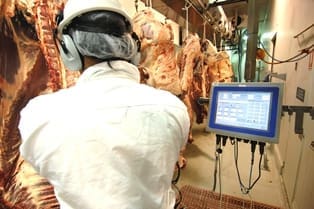 Best grid offers seen this morning for southern Queensland kills are 500-510c for four-tooth grassfed export ox, and 440-450c/kg on heavy cows. Grids in northern NSW for kills this week are showing 450c/kg on four-tooth steer.
Grainfed offers have also risen, sitting today around 520-525c in Queensland and NSW. One processor suggested that was because grainfed cattle by definition were sitting in feedlots, which made them 'easy to muster' during wet weather – plus commercial feedyards tend to be located on all-weather roads, making access problems less taxing.
Having said that, there appears to be very few 'non committed' cattle in feedlot programs at present, as numbers on feed show evidence of decline since the last December quarter survey result was filed.
Further south, there was no change in processor grids in Victoria last week, with grown steers four teeth averaging 483c and heavy cows around 395c.
"The recent grid rises in Queensland will flush a few extra cattle out of the system, but not enough to solve the supply problem," one processor contact said this morning. "You could put a grid offering +50c out there, but if you can't load them, it means nothing."
"There may be a little bit of a burst in supply after Easter, but generally, supply this year is still shaping up as pretty much hand-to-mouth for many eastern states processors," he said.
The current grid money looks destined to retract again once things dry out a little, but at current rates represents the best slaughter cattle money seen in the north so far this year.
In Queensland's North, headaches continue for JBS Townsville, where the plant was about to open for the season a fortnight ago before the region's torrential rain set in. Speculation suggests the factory is now unlikely to turn on the chain until after the Eastern break in early April. The situation is still so bad in the north that Highway 1 between Cairns and Townsville only opened to traffic this morning. A lot of northern country is still under water.
Further south, suggestions that NH Foods' Borthwicks plant near Mackay might close for an extended period due to weather have proven incorrect. The plant has been dropping shifts and days recently like most others, but the numbers after this week did not look 'too bad,' Beef Central was told.
Three or four days looks like being the best any of the Central Queensland beef plants will operate this week, and large plants in the state's south, like Dinmore and Oakey are also likely to miss a day this week.
One Queensland processor said it could take four to six weeks for slaughter cattle supply to get back to normal.
"The first priority when guys can get back on their country is to work out where cattle are. With creek crossings and fences down, there will be a lot of repair work and boxing cattle up for some people. Tidying up infrastructure will come first before any attempt to muster and consign cattle, and it could take a while, especially in the central and north."
Kill declines another 3pc
The NLRS Eastern States weekly slaughter report for last week shows the five state tally reached 126,015 head, back another 3pc on the week before due to weather disruptions.
Queensland's kill fell 8pc to just over 58,000 head, back 16pc on this time last year; NSW advanced 1pc to 33,800 head; Victoria fell 3pc to 23,700 head; South Australia surged 25pc to 5536 head; and Tasmania lifted 1pc to 4847 head.