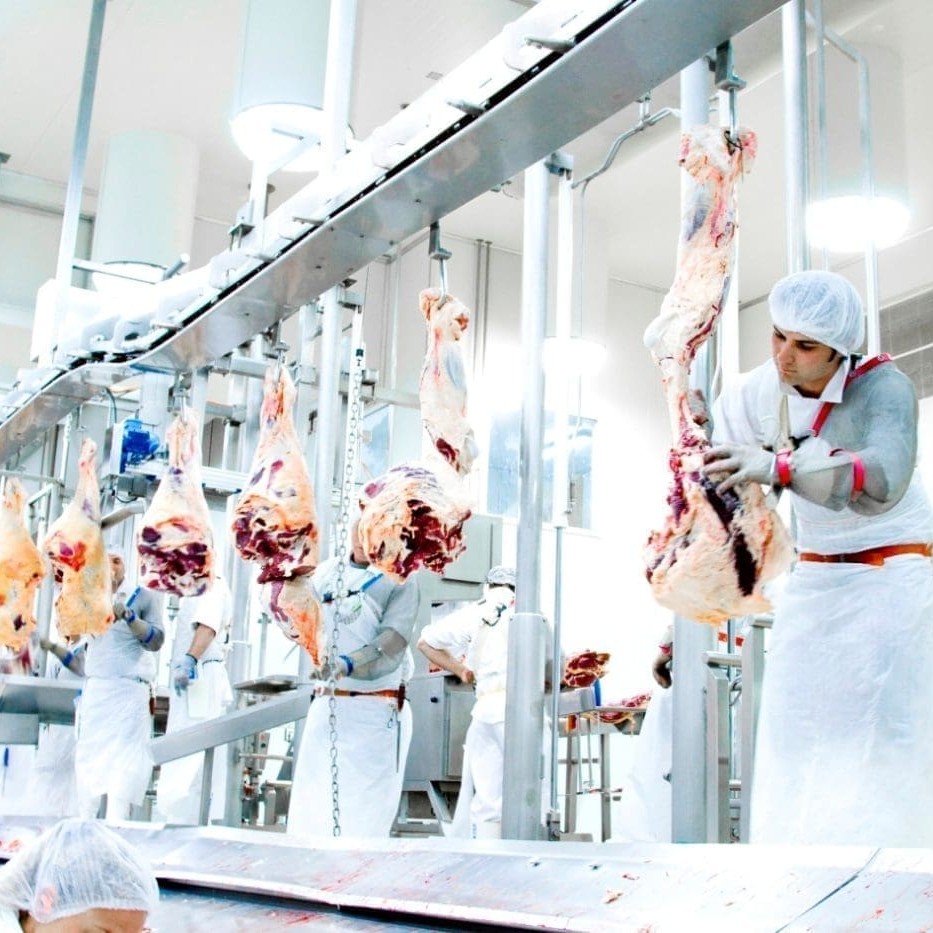 Eastern States beef kills took a predictable plunge last week as a direct effect of near-record rainfall across large areas of eastern Australia's coast fringe, where the greatest concentration of the nation's abattoir capacity is located.
Processors from northern Queensland to northern regions of NSW were impacted by rainfall registrations in many areas of 300-500mm or more – either skipping days or operating on reduced throughput as road access problems suffocated cattle supply.
Last week was also impacted by the Australia Day Monday public holiday, of course, but it is debatable whether many more northern cattle would have been killed regardless, due to the weather.
All large export processors spoken to yesterday were back to normal this week, however, with little evidence of lasting logistics effects on road or rail infrastructure.
The exceptions included the Borthwicks Mackay plant, which closed before the wet long-weekend for its scheduled three-week seasonal closure. Teys' Lakes Creek skipped its last kill yesterday, but is operating today as Rockhampton's Fitzroy River flood starts to subside.
The National Livestock Reporting Service's weekly slaughter report for the week ended Friday registered an Eastern States kill tally of just 96,202 head, a whopping 31 percent decline from a week earlier.
Worst hit were Queensland (35,163 head, down 39pc) and NSW (28,267 head, down 18pc), but even states further south were affected. Victoria was back 9pc to 20,473 head, while Tasmania was -21pc at 3689 head.
South Australia, where conditions stayed drier, produced a modest 4pc rise in its weekly kill at 8610 head.
While a big drop in kills like that seen last week can have a positive effect in lowering chilled and frozen beef inventories in storage, one processor said that might have been offset somewhat last week by the lack of ability to load-out from the cold store in some cases. That meant earlier stock was still on-hand, rather than in customers' cold-rooms.
That in turn meant this week was likely to be a big week in wholesaling circles, because of some 'catch-up' effect in supply.
Saleyards numbers have not yet recovered to pre-flood levels, with both Toowoomba sales yesterday offering only about 1300 head in total, and today's Roma sale listing about 7000 head.
Barring further rain disruptions, most processors spoken to yesterday expect rates of kill to rapidly recover from this week onwards. Perhaps two thirds of the Queensland beef herd received little or no benefit from last week's rain, one processor contact suggested, as the impact was confined mostly to the state's Eastern and coastal fringes.
One of the positives out of the rain event would be a marked increase in store trading, as cattle start to flow out of the dry areas into those regions that did pick up rain.
February is shaping up as crunch-time for many dry areas of the Queensland, with big shifts in cow numbers likely unless there is solid relief rain within the next three to four weeks.
One processor said he had detected a note of desperation in the voices of some western producer contacts spoken to in recent days, suggesting very big numbers would roll out of dry-affected regions in areas west of Roma and Emerald, the far west and northwest through to the Northern Territory if it did not rain by the end of February.
"There's a lot of nervous people out there, west of the Great Divide and north to the gulf. There's not necessarily a lot of booking going on yet, but a lot of inquiry," one livestock buyer said.
Even the Channel Country has had only patchy relief and no real beneficial flooding this year. Lack of surface water was shaping as every bit as large a problem as the dwindling feed resource.
Lack of weight, and condition might increasingly become a feature of the 2013 Queensland kill, some processors were saying yesterday.
Meatworks grids for kills in southern Queensland are unchanged to 5c/kg dearer on last week, as some processors lifted rates a touch to flush-out a few more slaughter cattle after last week's series of dark-days.
Southern states grids continue to lag 20-30c behind those in southeast Queensland, with reports of lines of cows and steers continuing to be trucked north from points as far south as Wodonga. That's not that unusual for this time of year, with the freight/price differential involved.
Grainfed prices showing easing trend
The grainfed spot market has also come under some pressure. Quotes for 100-day grainfed spot market steers this week were around 355c-360c for milk tooths, down from around 380c/kg before Christmas.
Very flat demand out of Japan, following the recent lifting of age-limit restrictions on US cattle, and Korea have not helped the grainfed cause.
Another factor is supply side pressure, with large numbers of uncommitted cattle going on feed during October-November now falling current. In many cases they are being replaced with feeder steers that are a lot cheaper than the previous intake cycle.