Spring has sprung, as the famous poem by Ogden Nash goes, and the warm early start to the new season combined with abundant soil moisture is producing prolific early grass growth.
It is also serving to further limit slaughter cattle turnoff, as producers opt to maximise weight before committing cattle for slaughter.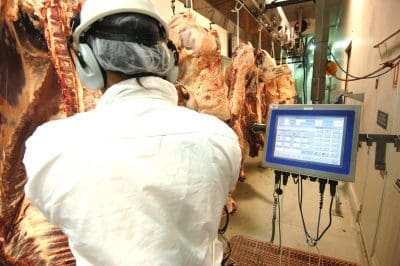 Delayed turnoff due to the conditions, combined with recent weather challenges on logistics, have combined to further hamper processing activity across Australia.
The past seven days (week ended Friday) saw just 87,219 adult cattle processed across the country – the lowest level since May, when wet weather was playing a big part.
Queensland recorded its lowest weekly tally since early June, at just 46,981 head, while NSW was down 7pc on the previous week to 22,075 head. Further south, Victoria's already seasonally-impacted kill continued to struggle (despite significant supplementation with slaughter cattle brought down from Queensland) at 11,506 head. Victorian weekly beef production has not exceeded 13,800 head all year.
Rain impact on cattle transport and paddock movement also impacted processing access last week, with further top-up falls of 25-75mm across parts of southern and central Queensland, and more widespread across NSW and Victoria.
Reflecting that impact, only 2200 head were yarded at Queensland's major Roma store sale this morning – slightly up on the meagre 1630 head last week – but still only a third to a quarter of yardings seen in late August – as further widespread early spring rain across supply regions late last week kept cattle at home.
As a result, a substantial number of Queensland and NSW processors lost working days last week, with more shifts expected to be lost this week. Grazing paddocks that were already wet was simply being topped-up with further falls, meaning delays in shipping slaughter cattle could now extend further into September.
Direct consignment offers steady
There appears to be little or no change in direct consignment slaughter cattle offers across Eastern Australia this week.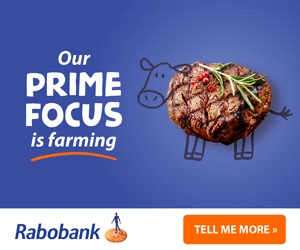 Queensland processor quotes seen this morning have heavy cows at 670c/kg (having fallen to 600-620c only seven or eight weeks ago, although limited business may have been written at those levels).
Four-tooth export-weight grass ox are at 735c/kg in southern Queensland today (some HGP-free quotes 740c), having drifted as low as 695c in July.
Southern states direct consignment offers this week have heavy cows at 720c/kg and four-tooth steers 795c. But in reality, those figures are 'just numbers' and very little business is actually being written despite those attractive figures, several southern processors told Beef Central.
Southern processor operators continue to source paddock and saleyards cattle out of the northern half of NSW and well into Queensland, to fill big gaps in kill rosters at home. That could last for another month at least, one processor contact said, until supply of slaughter cattle starts to rise again heading into November.
Large Queensland processors who only last month had kills well-covered for up to three or four weeks ahead are now much more current, Beef Central understands, with many only a week forward at present.
Big long-term decline in calf kills
While this weekly kill report normally focuses on adult slaughter cattle only, it's worth looking briefly at the dramatic fall in calf (veal) slaughter that has occurred across Australia over the past 12 years.
Calf slaughter (mostly made up of dairy calves) for the first half of 2022 reached 94,500 head, a 24 percent decline from 2021. This trend, which has been consistent since 2010 when annual numbers topped 800,000 head (see graph), has limited direct impact on the amount of beef produced due to very low carcase weights, but it has a significant indirect impact.
The Australian calf slaughter is mainly from the dairy industry and there has been a growth in both heifers reared for the live dairy cattle trade, mainly to China, but also an increasing number of male dairy calves retained and grown out to heavier weight for beef production.
With the increasing adoption of sexed semen usage by dairy farmers, they are better able to target their artificial insemination programs for both the live heifer export trade and males for beef production. The Holstein Friesian, which makes up the majority of the Australian dairy herd, is known for its meat marbling capacity and in addition to grassfed dairy beef production expanding, feedlots are also now showing some interest in growing out dairy cattle for beef.
Editor's note: Since the start of August, the National Livestock Reporting Service no longer provides a weekly Over-the-hooks slaughter cattle price summary. The NLRS OTH report is now compiled only monthly, on publicly-accessible grids only. Lack of processor participation was given as the reason.