BIG downwards adjustments in processors' slaughter cattle rates in the past fortnight have not stemmed the flow of slaughter cattle hitting the market one bit, it seems.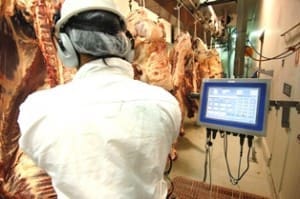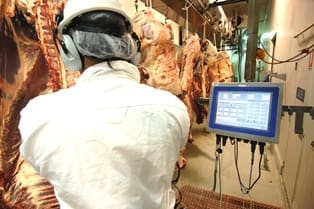 Last week was a short kill week due to observance of ANZAC day on Wednesday, when no processors across the nation operated. That means a deduction of a 'clean' 20 percent from the potential weekly throughput.
NLRS this morning reported a seven-day, five-state kill for the week ended Friday of 122,493 head. Add 20pc to that for the holiday, and the figure reaches 147,000 head – within a whisker of the previous week's record-high kill for the year.
Queensland and northern NSW processors spoken to for this morning's report indicated they are still well-covered for supply for rosters for the next three or four weeks, and saw no appreciable 'backlash' from suppliers in terms of flow of numbers. That's despite falls of 35-40c/kg on grid offers only a fortnight before, worth $115 on a 330kg bullock carcase.
Southern Queensland price grids seen this morning were unchanged from last week at 410-415c on heavy cows, and 460-475c on grassfed heavy steer. Central Queensland rates are around 10c/kg behind that. Just three or four weeks ago, the same grassfed ox was making 505c, and cows 445c in SEQ.
A large northern NSW export processor has grid offers out for week commencing 21 May of 445c/kg on four-tooth grassfed ox, no HGP, and 410c/kg on heavy cows.
While there were three price drops in quick succession last month, the rise in cattle price that preceded it was equally rapid. If it had rained while the recent downwards market trend was in action, some producers may have withdrawn stock, but recent conditions have not given them that latitude.
At current rates, there's clear evidence that the margin across the supply chain is being shared more liberally across sectors. Northern processors went back into profit territory as the market softened over the past three weeks, assisted, also, by an easing in currency rates.
Credible sources tell us that large, efficient beef plants are this week making $70-$80 on slaughter cows (with the currency tailwind) and $50-$60 on a PR-cipher grass ox (seven teeth or less). There was no profit whatsoever (ie loss) for export processors in February, a scant margin in March, and gradual improvement in April, multiple processors told Beef Central.
The return to profit followed long periods over the past 18 months when export processors have been in loss-mode, at times seriously. Small profits were last seen eight or ten months ago.
Today's first-quarter MLA projections update (click here to view) remarks on the impact that the very dry summer season in large parts of Queensland, combined with the equally dry autumn in large parts of NSW and Victoria has had on rates of slaughter and likely herd recovery.
In southern states, processors say the 'tail' in sale is getting bigger each week, as the region gets towards an inevitable end to a big sell-down of stock caused by desperately dry autumn conditions. Weights are declining, and the percentage of store cows to plain-conditioned slaughter cows is growing.
Difficult supply period ahead
High rates of kill like those recently experienced will inevitably put stress on cattle availability later in the year, given the current size of the national beef herd.
Expectations keep shifting, but current consensus us that July/August will be a critical period for processors. Booking are likely to taper off towards the end of next month for tax reasons, before a short lift in early July, but after that, availability looks bleak in northern Australia, at least.
Processors are taking some advantage of the drop in store cattle values on young cattle while it is dry (see last week's regular feedlot breakeven commentary), but putting backgrounder and feeders away. Anecdotally, some company cattle are flowing back into feedlots, to provide some supply 'insurance' during the anticipated shortage period in August.
There's still plenty of nervousness evident in the trade about what's still to come out of the US, where numbers on feed do not accurately reflect the rates of kill, suggesting a large turnoff of US grainfed beef is still to come.
If it does happen during Australia's late winter when slaughter cattle numbers are low, Australian exports could be in for a torrid time, contacts suggest. While Australian feeder cattle prices have eased, ration prices remain at or near all-time highs, making it very hard to compete in the international grainfed beef marketplace
The only saving grace is a lower currency value, with the A$ today sitting at US75.3c, losing another US1c over the past week, and reaching its lowest point this year. The dollar last traded this low for a brief period in December, and before that, in June last year.
Countering the dollar trend, the hides market at present is as low as it has ever been seen, in real terms. That all adds up, when processors are setting their 'buyer limits' and grids on cattle prices. More on hides in coming weeks.
State kill breakdown
Last week's holiday-shortened week saw Queensland's kill retract to 64,100 head, back 17pc on the previous week, but still 14pc higher than this time last year. NSW processed 28,300 for the week, back 20pc, while Victoria eased 15pc last week to 21,800. South Australia accounted for 4400 head, down 6pc, while Tasmania was 4000, back 18pc.