'WEIGHT beats rate,' as the old saying goes, and it's becoming increasingly evident heading towards May that producers across eastern Australia now seeing the benefit of green grass are holding cattle back, in order to maximise the result over the scales.
One Queensland processor contact this morning suggested the normal post-Easter turnoff cycle is probably a month to six weeks late this year, suggesting the normal seasonal rise may not appear until well into May.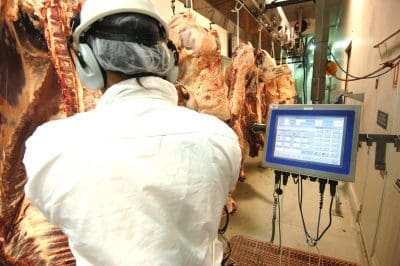 Most processors appear reasonably comfortably covered for slaughter cattle for this week at current rates of kill, but some said they could handle bookings as soon as next week.
Two short consecutive working weeks with ANZAC Day (next Monday) and Labour Day holidays will help moderate supply pressure heading into May, they said.
"Cattle everywhere across eastern Australia are doing extremely well at the moment," one processor livestock buyer said this morning.
"Not everybody is having a 'flush' season, but it has filled in a lot from how it looked back in February/March, and in the current environment, producers are only going to sell if they have to. They want to put as much of that potential weight onto cattle as possible before they go to market," he said.
"And on top of that, it is still very expensive to go back into the market to try to replace cattle, so they are trying to maximise what they already have."
Cash flow requirements was one factor keeping a moderate flow of slaughter cattle coming into the system, but any 'surges' in supply in coming months would likely be only temporary, and quite moderate in size.
"The season filling in the way it has, has presented a different ball-game – producers are no longer under the turnoff pressure they were just six or eight weeks ago," another processor cattle buyer said.
Additionally, first round musters were now underway in extensive pastoral zones across the north and west, and pastoral company cattle are starting to appear in some numbers in kill rosters for the first time this year.
"There may be 'glimpses' of adequate slaughter cattle supply in coming months, but given the overall impact of drought on the beef herd, that's not likely to be long-lived," the buyer contact said.
Another factor was competition from restocker buyers, on either side of the QLD/NSW border, for cows that would otherwise find their way onto the kill floor rail. One contact said that was particularly evident on 'middle-aged' cows which still had a productive year or two in front of them in a breeder paddock, which was making it hard for processors to compete on those cattle at current direct consignment rates.
In better-endowed grazing areas, weightgain performance at present was as much as 1.5kg/day off grass, one cattle buyer said.
"They are absolutely flying at present, and conditions in many areas are still quite mild," he said.
It means that a grower steer held over until early June, instead of being killed last week, could easily be 60-70kg heavier at slaughter. That could easily add another $240 to the animal's value.
Other producers who earlier were shaping up to sell this year's weaners at 220-230kg were now talking about selling the same cattle at 270-280kg.
Direct consignment markets steady
Most Queensland processor grids appear to be unchanged this week.
Direct consignment offers from competitive operators in southern parts of the state this morning showed heavy grassfed four-tooth steers anywhere from 635-670c/kg carcase weight (some offers HGP-free only), and good heavy cows without too much waste 580-585c/kg.
Rates in Central Queensland appear 10c/kg behind that, while in southern NSW rates around 645c are seen on heavy steers, and best cows 590c. In eastern parts of South Australia, rates are a little higher, at 655c on grassfed heavy steer and 600c/kg on heavy cows – currently the best money in Australia.
Following last week's record-breaking run on the EYCI, there was another large yarding at Roma store sale this morning, where 6700 head were offered up 700 on a week ago. Come back tomorrow for our weekly Roma sale summary.
Backgrounders buying young 300kg steers at say, 550c/kg in today's market (value $1650/head), planning to sell in the future as 440kg feeders at, say, 390c/kg, would make a meagre $66 a head on the deal, before costs. And some would suggest it would be optimistic to expect 390c/kg for heavy feeders in eight months' time, when they are ready.
There was no Tuesday NLRS weekly Eastern States kill report provided by the time this item was published. Results will be added here later, after they arrive.