DIRECT consignment slaughter cattle rates lifted another 20c/kg in places in southern states over the past week, in response to surges in saleyards prices.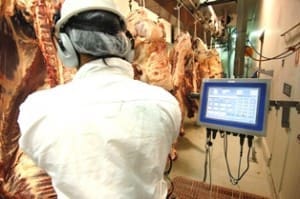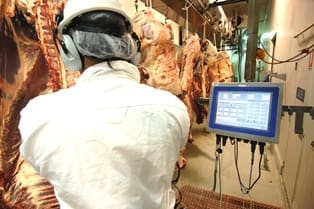 NSW offers on four-tooth HGP-free this week were around 615c/kg, and 560c/kg on heavy cows, having risen from best numbers the week before of 595c on four-tooth ox, and 540c on cows.
Significant rises have been seen in the saleyards channel in southern states in the past week, with NVLX Wodonga this morning witnessing better quality heavy steers and bullocks jumping 13-30c/kg liveweight, in response to US export beef demand (see last week's report). The bulk of the steers sold from 330c to 382c/kg.
Heavy cows were in high demand at Naracoorte this morning, selling from 278c to a high of 315c liveweight, with the medium weights ranging from 250c to 276c.
Queensland direct consignment rates were largely unchanged this week, having advanced 20-30c/kg the week before. Direct consignment processor grids in southern Queensland are this week at 590-600c on four-tooth Jap ox, and 520c/kg on heavy cows. Central Queensland rates are 10c/kg behind that.
NSW over the hooks rates reported by NLRS this morning saw a 2c/kg lift in average cow prices, with best heavy cows making 519c/kg, and heavy steers 563c. Victoria and South Australia saw grown steers advance 3-4c/kg in average last week in over the hooks trading, with heavy cows averaging 5-6c/kg higher.
The NLRS weekly kill report issued this afternoon had the eastern states seven-day kill to Friday at 123,346 head, down 2pc on the week before, and 19pc lower than this time last year.
It was the lowest full-week kill (not impacted by public holidays) since mid-March.
Queensland's kill declined 1pc to 64,459 head, down 19pc on this time last year.
NSW was 4pc lower than the previous week at 28,843 head, and Victoria declined 1pc to 22,745 head. South Australia dropped 23pc on the previous week to 2523 head, while Tasmania jumped 9pc to 4776 head.